Windows 8.1 brings with it many new features that will help consumers make the transition from an older version of Windows, to Microsoft's latest offering. While the out-of-the-box settings are a great start for most users, there are several customization options you can utilize to help make the OS more in-tune with your preferences.
Wallpaper
One of the best features and something that is a bit baffling it wasn't included with Windows 8, is the ability to use the same wallpaper in the Start screen as your desktop. This simple addition makes the transition from the desktop to the Start screen a bit less jarring on the eyeballs.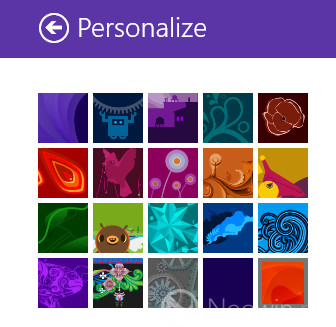 To sync the desktop background to the Start screen, open the Charms bar, click settings, personalize, then click the wallpaper in the bottom right corner and that will sync the wallpapers.
In the same personalization windows, you can change the background color of headings. This will change the color of the header bars in the personalization panel as well as other context areas where this color is utilized. The accent color is straightforward, adjusting this color will alter the accent color across the UI.
This article is brought to you in partnership with Neowin.