TechSpot is celebrating its 25th anniversary. TechSpot means tech analysis and advice
you can trust
.
The evolution of the tablet has been one of the most interesting, and certainly among the most significant, developments in personal computing history. Its genesis arguably lies in science fiction, with tablet-like devices featuring in movies, such as 2001: A Space Odyssey, and TV shows, such as Star Trek, giving a glimpse of what was to come.
The first devices to realise this tablet vision would not come until decades later, with the likes of Apple's Newton, PDAs such as the Palm Pilot, and Microsoft's ill-fated Tablet PC platform all attempting to make the concept a reality for a wide audience.
But it was Apple, in 2010, which largely defined the tablet computing experience that we know today. The original iPad set a new standard for others to follow, with a light and slim form factor, a generously sized high-quality display, a rich and diverse software ecosystem, and pricing that finally made the tablet vision affordable.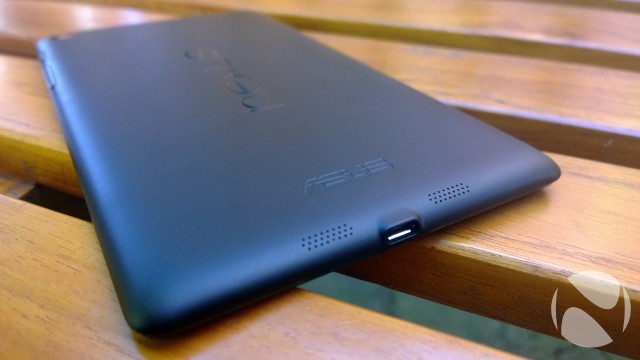 Today, tablets are available in all shapes and sizes, but it is the smallest tablets that are becoming the most popular. Devices such as Amazon's Kindle Fire range and Apple's iPad mini are vying for the attentions of buyers who are snapping them up with glee.
Google jumped into this space too in June 2012, with the launch of its Nexus 7, a seven-inch device manufactured by Asus. With prices starting at just $199, it enjoyed broad critical acclaim, and considerable sales success - in July of this year, Google said that it had sold around 7 million units, representing around 10% of all Android tablet sales.
This summer, Google announced a new version of the popular tablet, again developed with and manufactured by Asus. The 2013 Nexus 7 sees a range of improvements over its predecessor, including an improved display, more RAM and a faster processor, but the price of the cheapest model has now jumped to $229.
We put the Nexus 7 to the test to find out whether or not the best things really do come in small packages.
You can also read TechSpot's review here, or watch the video overview below for further context.