TechSpot is celebrating its 25th anniversary. TechSpot means tech analysis and advice
you can trust
.
Welcome to TechSpot's 2013 Holiday Gift Guide! We are taking a more personal approach to this year's tech gift recommendations by asking each of our editors and staff members to provide their own picks on gifts they would like to receive or give. Erik, who manages TechSpot's downloads section is first in line and will be followed by the rest of our staff in the coming days and weeks. Without further ado...
Hi there, this is Erik and I'm the one keeping everything oiled up and running over at the downloads and drivers sections. Julio asked a few of us from the staff to "voluntarily participate" in sending our holiday gift suggestions just last week, which is kind of short notice. However, due to the fact I have a one and half year old boy and a four month girl - yes, it's a close gap - recently I have seen myself doing a lot more wishing than buying so I volunteered to do the first installment of what will be a series highlighting the staff's personal picks.
1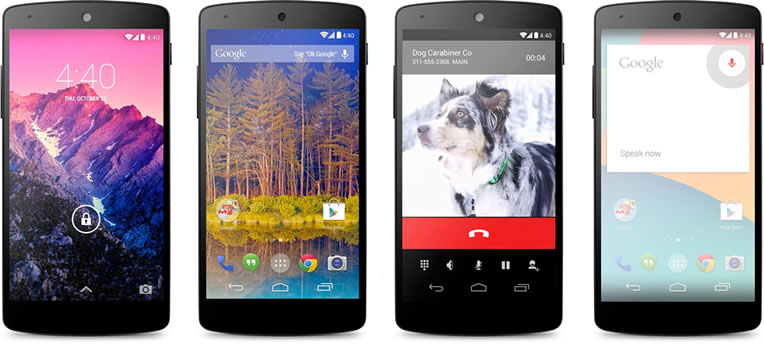 For a long time I fought the smartphone wave, mainly because I spend a considerable amount of time in front of a computer and felt I needed to disconnect from the matrix once I left the office. However, a close friend gave me a Google Nexus 4 for my birthday and after a couple of months using it I realized I was wrong in fighting. It's great to know what's going on all the time and just because you receive an e-mail it doesn't mean you have to answer it. Once you catch the wave you realize there's an app for everything on Android. Although $350 is not pocket change, compared to the $650 you have to cough up for the iPhone 5S, it's a great deal. The Nexus 5 has a better screen, processor, and battery than the Nexus 4, and although I haven't tried Google's latest smartphone yet, if its predecessor is anything to go by I'm sure it will turn out to be a top contender and a great Christmas gift.
Product Finder score: 88
2
Being outdoorsy, a watch that can take the abuse has been on my list for quite some time, particularly the G-Shock Rescue series. I'm into fishing and diving so features like moon phase and tide indicators are a nice touch, as well as water resistance up to 200 meters which is pretty standard on G-Shock watches. The Rescue series has watches that range from $75 to $150 but if you or your loved one just needs a watch that you can wear without being worried about scratches or the elements, there are cheaper options in the G-Shock family. For the kids be sure to look into the Baby Gs which are relatively inexpensive.
3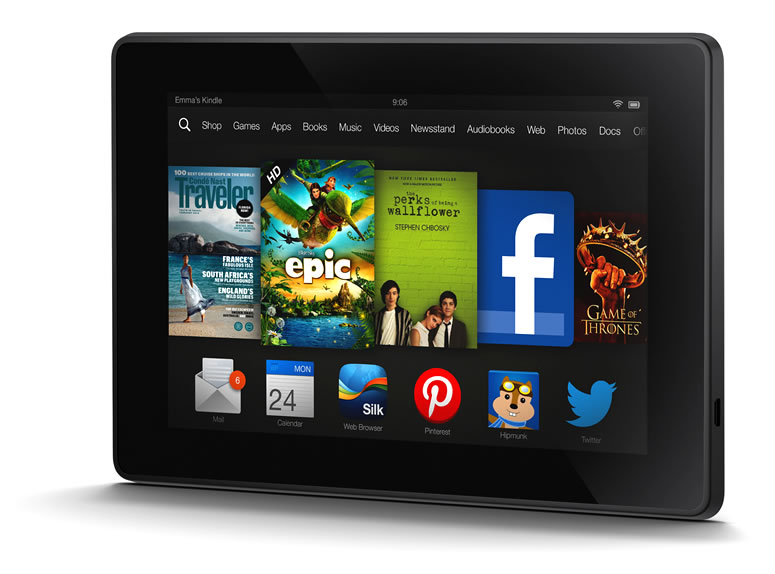 Having a tablet around the house is just a must nowadays. There is definitely a gap between smartphones and laptops where tablets fit in quite well. The advantages over smartphones are primarily screen size and battery life, while compared with laptops they also come on top in the portability department and startup times. Although there are quite a few tablets to choose from, the prices for Amazon devices and services they provide are the tipping point for me. Hardware-wise the Kindle Fire HDX has enough punch to deliver HD videos and a mini-HDMI port just in case you want to take that content elsewhere. At $229, the 16GB model seems like a fair deal and once you own a tablet you'll find more uses for it than expected. In my case that's been strapping a Kindle to the back of the car's head rest to play the Mickey Mouse Club on those rides to the beach.
Product Finder score: 81
4
This one everyone needs. Right of the bat, with a name like that you know this knife is catered toward the IT professional. I know, I know. It's never going to replace the tool set in your desk drawer but it's got everything you need to get out of a tight one. Aside from the usual stuff, a mini LED flashlight and the bitwrench might come in handy in a lot of situations. Those with kids know how often things get thrown in places that haven't seen the day of light in years and when working with screws not many of them are on the surface. The bit wrench is great for changing batteries in toys, reaching those hidden screws under your car dash, and all electronics in general. The only downside to this gift, is its price. $90 is quite a lot for a pocket knife but it's a nice gift made to last. If you manage not lose the bits, it could be something you could hand down eventually.
5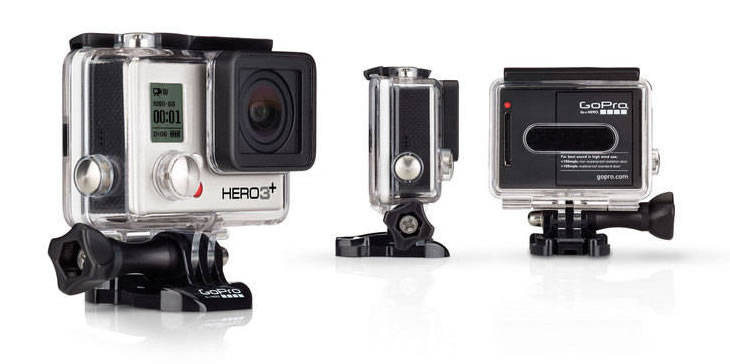 GoPro has become a household name in the world of extreme sports and outdoor activities in general. I'm not one to fall for marketing campaigns – I know this camera won't make me a hero – but the camera's popularity has led to all sorts of interesting accessories and mounts that are hard to ignore. The software is decent and features for sharing content are quite neat. Last time we went diving, a friend brought along his GoPro and while we waited for lunch we were able to watch the videos just filmed on my smartphone thanks to the built-in Wi-Fi. The GoPro Hero3+ Silver Edition is a 10MP camera able to capture 1080p videos at 60 frames per second and its compact size makes it quite versatile. The device sells for $299, but this package includes a couple of mounts and pivot arm. The Sony Action Cam offers practically the same features, including Wi-Fi connectivity and goes for $199, but you have to add the mounts and underwater case (an extra $65).
6

As an avid beach-goer, a metal detector sounds like a cool option to switch things up and do something different. The Garrett Ace 250 is a great way to get started in the world of metal detecting. It's easy to operate, lightweight, and waterproof. Being a multi-tone machine you can single out different metals just by listening to the beeps. I found a couple of retailers online offering this device anywhere from $200 to $230. Maybe with a couple of lucky treasure hunting trips it will pay for itself and then some.
7
No matter who gets this one the entire household will benefit, and I'm sure many are including the PS4 in their wish lists. The home entertainment factor is already present for the most part in the PlayStation 3 (Blu-ray playback and video streaming), so the new games and graphics are the driving force for me. I really look forward to titles like Battlefield 4, Call of Duty: Hosts and Need for Speed: Rivals. Although PES 2014 hasn't been confirmed for the PS4, it's pretty much a sure thing that the franchise will eventually make its way to the new console. The $399 price tag for the PS4 is easier to swallow if consider you will be putting it to good use for five years or more, or at least until the PS4 Slim comes out. Availability might be an issue come December but hands down if you get this for someone, Christmas 2013 won't be forgotten in a long time.
TechSpot's Holiday Gift Guide 2013 is sponsored by Best Buy.