Holiday Gift Guide 2013: Justin's recommendations
By Justin Kahn
TechSpot is celebrating its 25th anniversary. TechSpot means tech analysis and advice
you can trust
.
Welcome back to TechSpot's 2013 Holiday Gift Guide! All of this year's tech gift recommendations are coming individually from our staff members and editors with their own picks on gifts they would like to receive or give. Justin covers all things tech around here, with daily news stories and a special interest in Mac and music related topics. Formally an audio engineer, if he's not digging up news stories you'll find him tinkering around in Pro Tools or Logic Pro on his latest creation. While some of the items on this list are a tad expensive for the average gift, everybody deserves a treat from time to time, including ourselves.
Find his picks below and be sure to check out the rest of our staff's gift guide posts here.
1
As recording industry standard monitors, many feel the KRK solutions are over priced or even too much for regular home use, I disagree. While the yellow/black color scheme might not work with everyone's decor, in my opinion the superior sound quality trumps all. These monitors will sound amazing with any kind of music and will push out a flat and true tone, the way these tracks were meant to be heard. KRK has several models available starting at a fairly reasonable price. A nice 5 or 6-inch set of Rockits is great for a smaller desktop set-up, with the 8-inch V-series for those who really want some serious fidelity (and extreme volume).
2
While I still tend to lean towards the extremely durable G-Drives, the stylish Porsche designed LaCie external drives are among the most dependable and slickest looking options available in my opinion.
You can pick these up in both silver or with a nice gritty dark grey finish (above). The P92 series pack a 7200 RPM drive inside, making it great for serving up large content libraries for pro apps and general file storage alike. They will certainly run you a little more than comparable storage size options from Seagate and Western Digital, starting at $130 for a 2TB, but with a such a nice design and durable build it's well worth it in my opinion.
3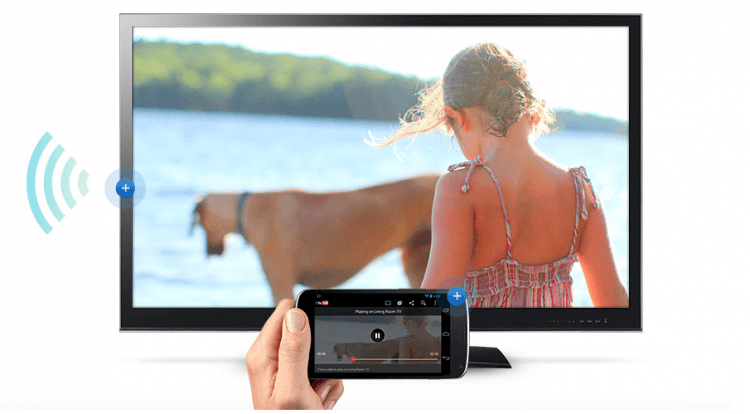 With Netflix, Hulu Plus, Pandora and now HBO Go, it's hard to go wrong with Google's streaming dongle. Most people who don't have one of these things want to try one, so at $35 it makes a perfect gift. While a little bit limited in scope, as long as you don't mind beaming content through your browser or the supported content services, the Chromecast is an excellent option. It had a slow start in terms of third party support, but its content options will likely expand now that Google appears to be opening the platform up to other developers. This is one small investment that could go a long way over time.
Product Finder score: 81
4
The iRig Pro is one of the most diverse iOS/PC/Mac audio interfaces on the market – great for guitar players, singers and electronic musicians. It works as both a mobile recording interface and a low cost option for home use. This is all made possible by the XLR/1/4" combo jack, that supports mic and line level signals as well as a Hi Z input. Add in Phantom power and a midi input for a condenser mic and a controller of some kind, this is one of the most all-encompassing audio interface solutions available at the price point. You could try to pick up several different devices that can manage all this (likely not all at once), but you'll be spending more and getting less.
While it may not be of the same quality of other $800+ units, the $150 iRig Pro makes a great mobile recording/writing tool for professionals or those that are more experienced, and an even better starter device for those who are just getting into music production and songwriting.
5

Now its not easy to suggest a single video game in a gift guide of this nature, but neither are $1200 speakers, so here we go. Bioshock Infinite is a game that is not only extremely accessible for many gamers, but also a story I wish everyone could experience. The setting, plot and characters come together as one of the best pieces of work I have ever experienced in entertainment.
First person shooter, crazy powers, mind blowing story, set in a city floating in the sky... what's not to love? As a game that has received critical praise across the board and is available on all major platforms, it's a great gift for both yourself and/or anyone else who loves games and a great story.
It has some story based DLC attached to it as well that brings players back to the underwater city of Rapture featured in the first two games of the series. So the $20 BioShock Infinite Season Pass is also a great gift for those that might already own the game but haven't purchased all the add-ons yet, not to mention the discount had by not buying the DLC bits separately.
Product Finder score:  92
6
For me, there's nothing worse than a cluttered work space, with cables dangling all over the place. With all the various devices we have these days, from phones and tablets to hard drives, it can be a full time job maintaining a manageable cable system. In comes the MOS. There are many different cable management solutions out there, but not many that look this nice and are as creative in their implementation.
The Magnetic Organization System provides a small magnetic pad that you can easily snap your loose cables to, keeping them organized and handy at a moments notice. You can grab a MOS in three different colors – silver, black and white --  so it will likely fit right in with just about anyone's desk set-up. It also comes with some rubber clips, to enable cables that don't work with the magnet to snap right on. It's not just for desks, you can also mount the MOS on the wall to clip your keys or things of that nature to as well.
7
For any of the iOS users in your life, an iTunes gift card can be a great gift. While we always want to give out thoughtful gifts, sometimes people appreciate choice instead of something that will gather dust in a drawer somewhere, so why not let them choose from the millions of apps, games, music and books available through Apple's digital distribution stores. You can get a lot of great content for as little as $15 with all the low price apps and music available, but it can also be a way to take a dent out of some of the higher priced applications like Final Cut Pro.
TechSpot's Holiday Gift Guide 2013 is sponsored by Best Buy.