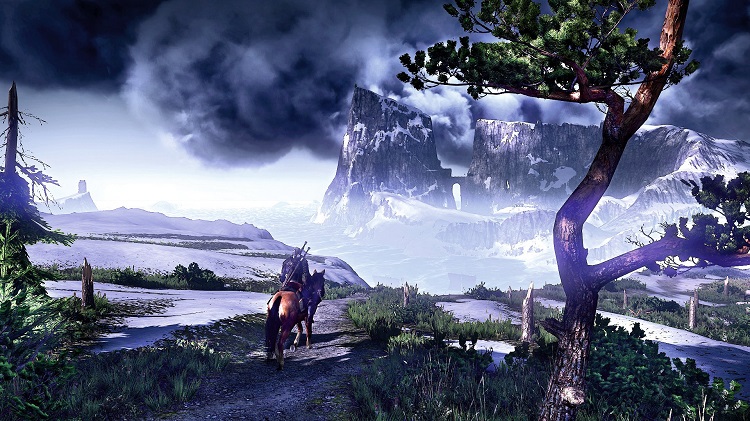 TechSpot is celebrating its 25th anniversary. TechSpot means tech analysis and advice
you can trust
.
Cross generation games take a lot more effort and resources than one would assume. Sure, there are a lot of successful titles that have done it, just look at Battlefield 4 (minus the bugs) and Call of Duty: Ghosts as current examples. But some developers are growing frustrated with this practice. Such is the case of CD Projekt Red, developers of the upcoming action role-playing hack and slash title The Witcher 3. 
CDPR isn't interested in porting their latest fantasy epic onto Xbox 360 and PlayStation 3. It's nothing against all you previous-gen gamers, and the developer isn't taking a shot at your hardware of choice. It simply boils down to the sheer complexity of their game. According to The Witcher 3's story writer, Jakub Szamalek, the game is just too complex to port to older hardware, and would require a lot of additional resources and team members. In a recent interview with Connected Digital World, Szamalek spoke the following about the group's decision:
"Well we are afraid that the game we are creating is just too huge, too detailed to put on the current generation consoles. We didn't want to compromise the quality of the game to get the size we wanted. This is why we are really excited that our work with "The Witcher 3" coincided with this new generation because we can finally create a world which is the size we wanted to be with the level of detail and care put into "The Witcher 2." So the world of "The Witcher 3" will be much bigger but it will be just as beautiful and as carefully crafted as "The Witcher 2."
Although this will come as bad news for some, it's refreshing to see a company that is much more dedicated to unveiling a quality product than porting something to multiple platforms in the hopes of raking in some extra cash. I'm sure I'm not the only one that has noticed that part of the gaming world seems interested primarily in hoarding money, whether by targeting all platforms, releasing "same old same old" sequels for popular franchises or charging outrageous sums for tiny amounts of DLC content.
CDPR's firm stance on releasing The Witcher 3 for PC, Xbox One, and PS4 only is a welcome statement to the gaming community that they would rather astonish and amaze with sheer gaming quality, rather than quantity. Now let's just hope they are able to live up to those expectations come launch day.