TechSpot is celebrating its 25th anniversary. TechSpot means tech analysis and advice
you can trust
.
If you've been eyeballing one of AMD's new Radeon R9 series graphics cards but haven't yet pulled the trigger, you probably won't like what I have to say. That's because the higher-end models have skyrocketed in price over the past few days... that is, if you can find them in stock anywhere.
At Newegg, for example, cards like the 280x that originally sold for $299 are now priced as high as $379 to $399 while the 290 debuted at $399 and now sells for upwards of $499. Prices have been inflated elsewhere, too, although Newegg is one of the few vendors that currently have cards in stock.
It's a simple case of supply and demand, really. But what exactly is leading to the massive demand for these cards? The exact answer to that question isn't clear and there probably isn't one specific reason, but rather a combination of several different variables.
For one, the cards were just announced back in September and hit retail not all that long ago. At their debut prices, they offered a solid alternative for gamers not interested in Nvidia's current GPU lineup. That means that a number of gamers are likely picking up the cards this holiday season.
Second, we don't really know how many cards AMD initially sent to retailers. In the event that supply was short to begin with, this could help explain why we are seeing the cards out of stock at most places and with inflated prices elsewhere.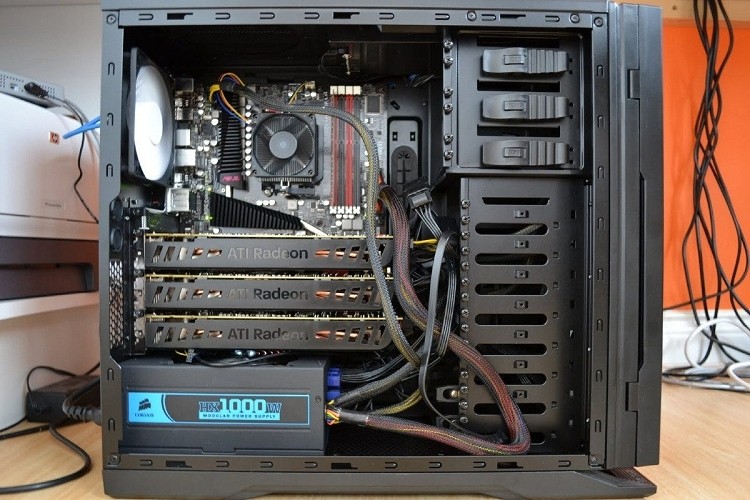 But perhaps the most obvious reason has to do with mining cryptocurrency, namely Litecoins. Seen by many as the silver to Bitcoin's gold, Litecoins can still be somewhat efficiently mined by the average Joe. But as with other coin mining techniques, CPUs are pretty much useless for the job. Instead, the processing power from GPUs is what people are using and as you may have already guessed, the higher-end Radeon R9 series cards are the best available for the job.
Given the recent popularity of cryptocurrency in the news, it would seem that many are trying to cash in on the budding virtual currency while there's still time. But as mining difficulty continues to increase at record rates, I suspect many will ultimately give up on the idea and sell their hardware. At that point, pricing will likely come back down to earth and stock will be replenished across multiple vendors as demand wanes.
It's just a matter of how long it might take for that to happen.