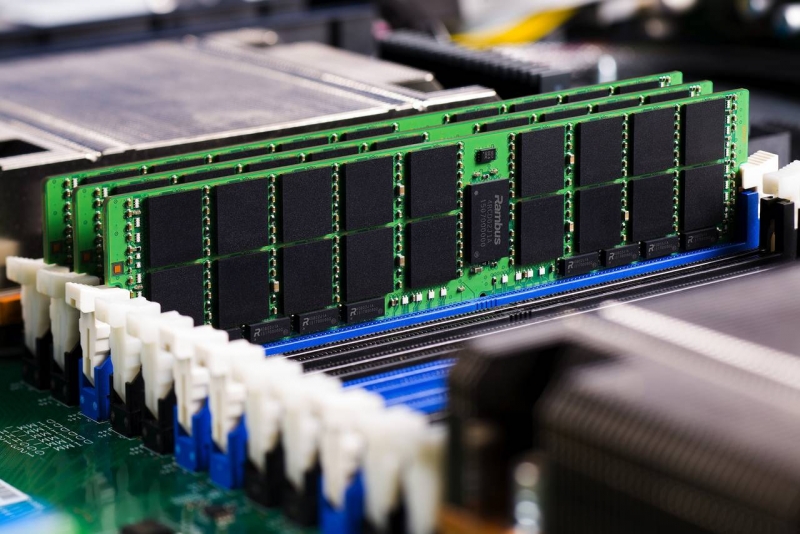 TechSpot is celebrating its 25th anniversary. TechSpot means tech analysis and advice
you can trust
.
American technology licensing firm Rambus Incorporated has revealed plans to sell branded hardware for the first time ever. It's a drastic shift in strategy for the 25-year-old company but one it believes is necessary to help repair its tarnished reputation.
Rambus is a name that longtime PC hardware enthusiasts may remember. In the mid-1990s, the company developed a new type of RAM called Rambus RAM, or RDRAM for short. Intel signed an agreement to use the technology in the late '90s but a combination of high prices, manufacturing difficulties, extremely high latencies and undesirable heat output led to its demise in the early 2000s.
The company's reputation has taken a hit over the years due to its licensing business model. The idea of developing technologies that could then be licensed to chipmakers was novel at the time but it didn't fly with many hardware makers.
Rambus ultimately sued a number of memory makers for patent infringement, a tactic that landed the company in the same boat as patent trolls. CEO Ronald Black told The Wall Street Journal in 2013 that his company isn't a patent troll; Rambus' efforts to clear its name by settling disputes with major memory makers in recent years seems to back up those claims.
The company on Monday introduced RB26, a R+ DDR4 server memory chipset for RDIMMs and LRDIMMs. As the first product in a family of R+ chips, Rambus describes the RB26 as an enhanced JEDEC-compliant memory module chipset designed to accelerate data-intensive applications including real-time analytics, virtualization and in-memory computing with increased speed, reliability and power-efficiency.
It is currently sampling the chipset to potential customers and ecosystem partners and will be demonstrating its server DIMM chipset at the Intel Developer Forum starting August 18 in San Francisco.
While Rambus isn't shutting down its licensing business, it's refreshing to see the company finally produce a branded product. If successful, it could open an entirely new chapter for the embattled memory specialist.