College football teams are using virtual reality to prepare for the upcoming season
By Shawn Knight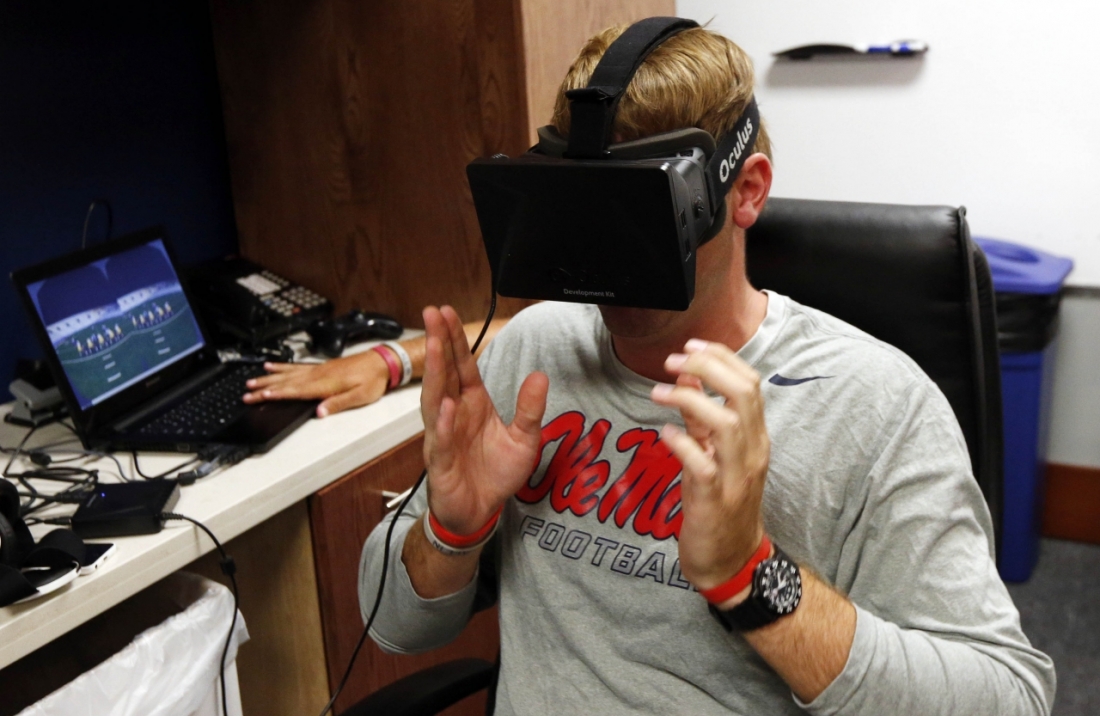 TechSpot is celebrating its 25th anniversary. TechSpot means tech analysis and advice
you can trust
.
With the start of the 2015 college football season mere weeks away and fall practice in full swing at hundreds of universities across the country, several head coaches are turning to virtual reality to supplement their training regimen.
Football may seem like a brutal, tough-guy sport to the casual observer (and it is, to an extent) but the mental aspect - especially at the quarterback position - is paramount. If a quarterback isn't familiar with the playbook or can't read defenses in a timely fashion, it's going to be a very long day.
It's a three-quarterback race heading into the season at the University of Mississippi, affectionately known as Ole Miss, as DeVante Kincade, Chad Kelly and Ryan Buchanan are all vying for the starting job. In addition to on-the-field preparations and time spent in the weight and film rooms, the trio has been working with EON Sports to sharpen their skills in the virtual world.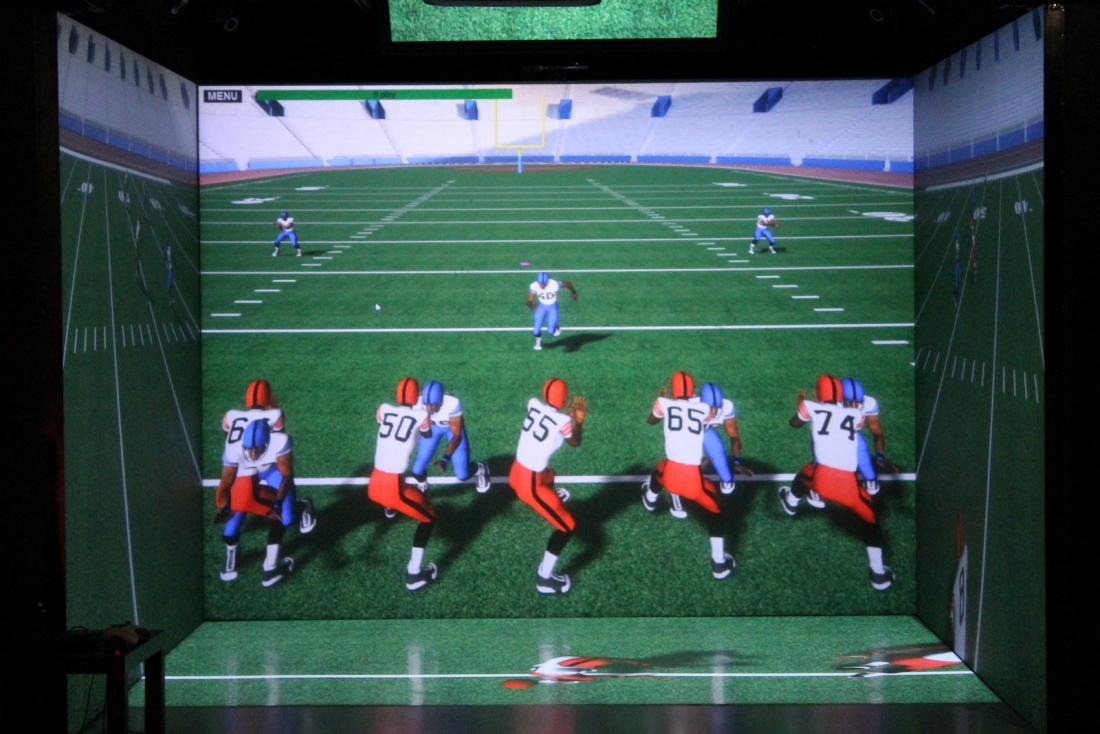 The Rebels signed with EON Sports in the spring to use their SIDEKIQ football simulation software and an Oculus Rift to help their QBs prepare for the upcoming season. They're one of just four Division-I programs currently trialing their technology although other companies do exist that offer similar experiences.
The customizable software allows coaches to program both the offensive and defensive plays that quarterbacks will see during the simulation.
It's estimated that Ole Miss paid anywhere from $2,000 to $10,000 to have the basic system installed. Premium versions of the hardware and software - which can use real-life footage - sell for as much as $35,000. Either way, it's a drop in the bucket when you consider the school's $92 million athletics budget for the 2015-16 season.
Practicing in the virtual world versus out on the gridiron may seem like a cop-out but that couldn't be any further from the truth. All three quarterbacks will still get their live reps in with their teammates on the field.
In most cases, quarterback is the one position that a team can ill-afford to lose a player to injury. During practice, there's really no reason for a quarterback to be taking hits from the defense - it's why most QBs wear a "non-contact" jersey during live drills. Practicing in the virtual world eliminates any possibility of injury while still allowing players to simulate what they'll see on game day.
The software isn't limited to the Oculus Rift as a smartphone app can be used along with a portable headset that allows QBs to run through plays in their free time.
The 2015 college football season gets under way on September 3.
Media courtesy AP, EON Sports