Australian tribunal rules that unfriending a colleague on Facebook can constitute workplace bullying
By Rob Thubron 24 comments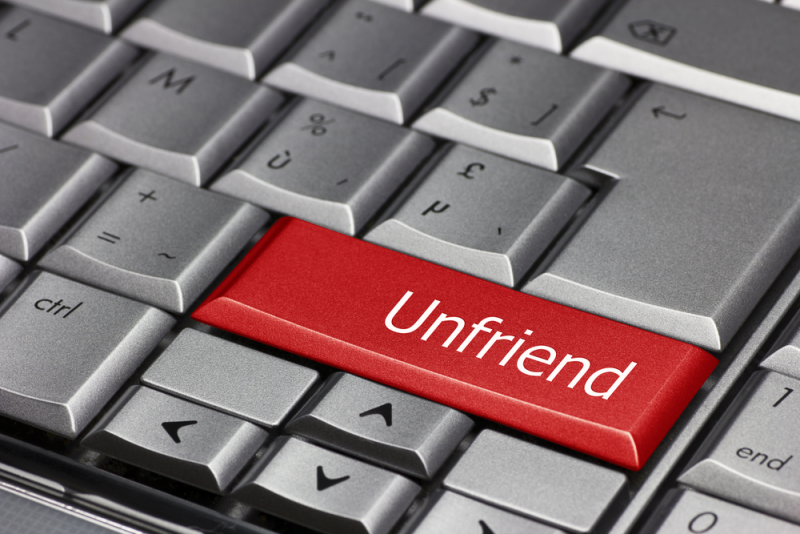 TechSpot is celebrating its 25th anniversary. TechSpot means tech analysis and advice
you can trust
.
An Australian workplace tribunal has ruled that a woman's decision to unfriend a colleague on Facebook after a dispute at work could be constituted as bullying. The Fair Work Commission said that when Lisa Bird, a real estate sales administrator, deleted Rachel Roberts as a friend it showed a "lack of emotional maturity" and was "indicative of unreasonable behavior."
Roberts alleges she was the victim of bullying while working at the View real estate agency in Launceston, Tasmania, between November 2013 and January this year. She told the commission she was unable to sleep, was depressed and highly anxious as a result of the alleged hostile behavior toward her. A doctor certified her as unfit to work in February.
The unfriending occurred after Roberts, a property agent, complained to the boss of the company - who is also Bird's husband - that none of her properties were being displayed in the shop window. This led to Bird allegedly accusing Roberts of being a "naughty little schoolgirl running to teacher" during an aggressive meeting. Roberts told the commission she left the office crying and when later checked Facebook to see if Bird had commented on the incident, she found that her colleague had unfriended her.
The 'schoolgirl' comment... is evidence of an inappropriate dealing with Ms Roberts which was provocative and disobliging. I am of the view that Mrs Bird took the first opportunity to draw a line under the relationship with Ms Roberts on 29 January 2015, when she removed her as a friend on Facebook as she did not like Ms Roberts and would prefer not to have to deal with her.
Roberts also claims Bird failed to say hello to her in the mornings and delivered photocopies and printouts to other staff members but not to Roberts. The commission found that Bird's behavior posed a risk to Robert's health and it has issued an order to stop the bullying. The tribunal is unable to award compensation; it can only oblige all involved in the case to reach a resolution.
Legal experts have said that while the case does not mean unfriending someone can automatically constitute bullying, it can be seen as part of a wider pattern of unreasonable behavior.
Image credit: jurgenfr / shutterstock