This forked version of Android plays nice with x86 hardware (and it's free)
By Shawn Knight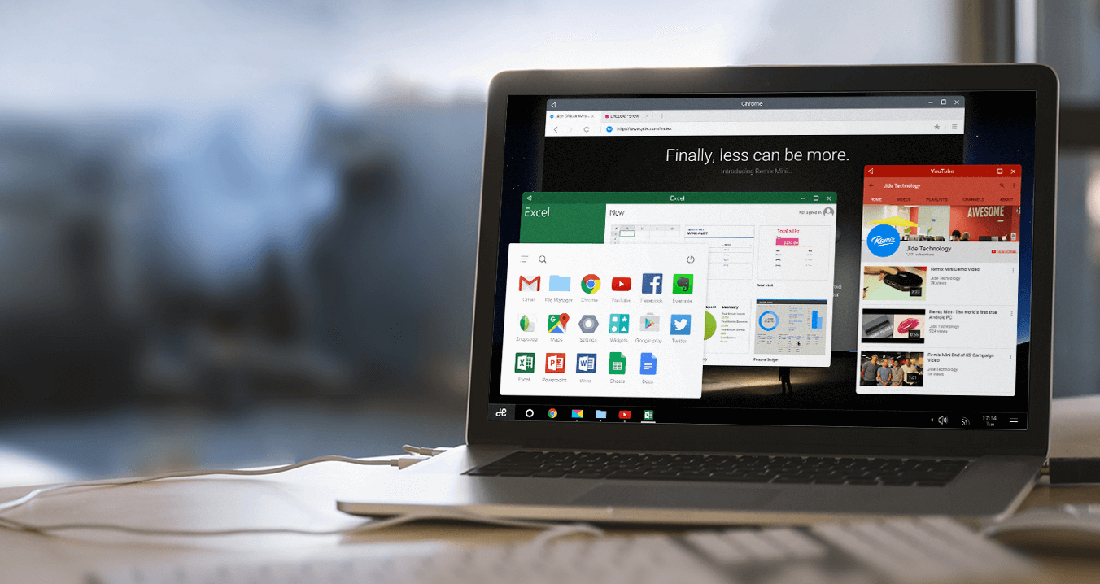 TechSpot is celebrating its 25th anniversary. TechSpot means tech analysis and advice
you can trust
.
The idea of using Android in a traditional desktop sense isn't new. I reviewed Acer's TA272 HUL back in April 2014, an all-in-one desktop running Android (that also doubled as a standard monitor for any PC). The idea wasn't a bad one but the implementation needed a lot of work.
At its heart, it was in fact a mobile device running on mobile hardware which meant it behaved like a smartphone or tablet would. This meant websites treated it as a mobile device (rather than taking advantage of the large display) and the interface needed a lot of optimization to make it feel like it belonged on a desktop.
Remix OS from Jide doesn't appear to suffer from those same pain points.
Unveiled at CES, Remix OS is forked version of Android Lollipop designed specifically to play nice with x86 hardware. Best yet, it's said to look and feel like a true desktop OS. The Verge scoped it out during CES and noted the presence of a start menu, a notification tray and even the ability to right-click. And because it's Android at the core, Google's full mobile app ecosystem is on tap. Apps, by the way, can be run in individual windows or full screen and a version of Remix OS based on Android Marshmallow is in the pipeline.
Those wanting to try the alpha version can download it free of charge from January 12.