San Bernardino DA warns that Syed Farouk's iPhone could contain a "dormant cyber pathogen"
By Rob Thubron 23 comments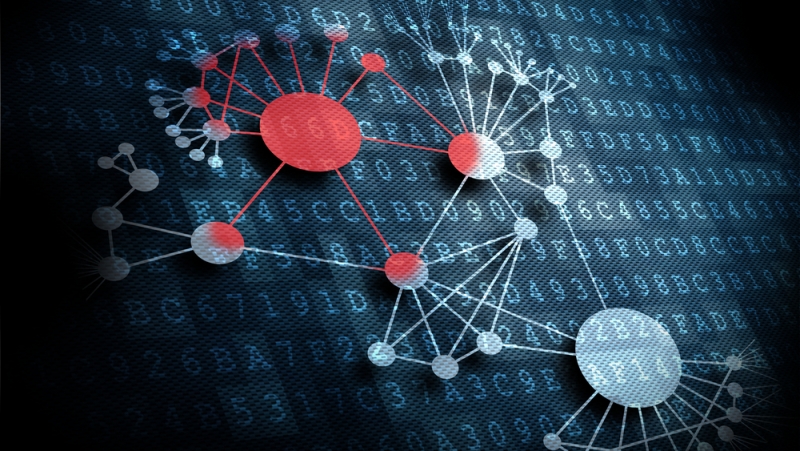 TechSpot is celebrating its 25th anniversary. TechSpot means tech analysis and advice
you can trust
.
While Apple's San Bernardino iPhone court case is a deadly serious issue, the outcome of which could have a profound effect on how companies encrypt their products and the government's ability to spy on its citizens, there have been moments in the ongoing saga that have bordered on farcical. Firstly, John McAfee offered to decrypt the device for free with his team of super hackers, and now, San Bernardino County District Attorney, Michael Ramos, has theorized that the iPhone 5c may house a "dormant cyber pathogen" that threatens the US.
The statement is the first time that authorities have speculated on what Syed Rizwan Farook's work-issued device might contain.
"The iPhone is a county-owned telephone that may have connected to the San Bernardino County computer network. The seized iPhone may contain evidence that can only be found on the seized phone that it was used as a weapon to introduce a lying dormant cyber pathogen that endangers San Bernardino's infrastructure," said Ramos in a court filing, reported by Ars Technica.
'Dormant cyber pathogen' is, of course, a term that Ramos appears to have made up. Not only does it sound like something from a 90's techno-thriller novel, but iPhone forensic expert Jonathan Zdziarski said that the DA was suggesting a "magical unicorn might exist on this phone."
"There is absolutely nothing in the universe that knows what a cyber pathogen is," Zdziarski said in a blog post. Adding that the comments amounted to "blatant fear mongering" designed to influence the court in the FBI's favor.
In all likelihood, Ramos is referring to the possibility that there may be some form of virus on the iPhone that could attack San Bernardino's IT network if it's released. But Zdziarski points out that "the world has never seen what he is describing coming from an iPhone,"
It sounds like he's making up these terms as he goes. We've never used these terms in computer science. I think what he's trying to suggest is that Farook was somehow working with someone to install a program on the iPhone that would infect the local network with some kind of virus or worm or something along those lines. Anything is possible, right? Do they have any evidence whatsoever to show there is any kind of cyber pathogen on the network or any logs or network captures to show that Farook's phone tried to introduce some unauthorized code into the system?
In a separate matter, some 40 companies and organizations are now expected to file briefs supporting Apple in its court case against the federal government. Here is a list of those who have filed so far, as published by Re/Code:
A group of 32 law professors.
Access Now, a civil society organization dedicated to extending the digital rights of users around the world, and Wickr Foundation, a nonprofit group that champions private communications.
ACT/The App Association, a group that represents more than 5,000 app companies. Its sponsors include Apple, Facebook, Microsoft and Verizon.
Airbnb, Atlassian, Automattic, CloudFlare, eBay, GitHub, Kickstarter, LinkedIn, Mapbox, Medium, Meetup, Reddit, Square, Squarespace, Twilio, Twitter and Wickr.
American Civil Liberties Union, a nationwide nonprofit organization dedicated to principles of liberty and equality.
David Kaye, United Nations Special Rapporteur, who prepared a report on the use of encryption and anonymity in digital communications.
AT&T
AVG Technologies, Data Foundry, Golden Frog, the Computer & Communications Industry Association, the Internet Association and the Internet Infrastructure Coalition.
BSA/The Software Alliance, the Consumer Technology Association, the Information Technology Council and TechNet.
Computer security experts Dino Dai Zovi, Dan Boneh, Charlie Miller, Hovav Shacham, Bruce Schneier, Dan S. Wallach and Jonathan Zdziarski.
Electronic Frontier Foundation and 46 technologists, researchers and cryptographers
Intel
The Media Institute
Salihin Kondoker, a San Bernardino resident whose wife was shot three times in the attack
Image credit: fotogestoeber / Shutterstock