Geohot cancels self-driving project following NHTSA's request for information
By Jose Vilches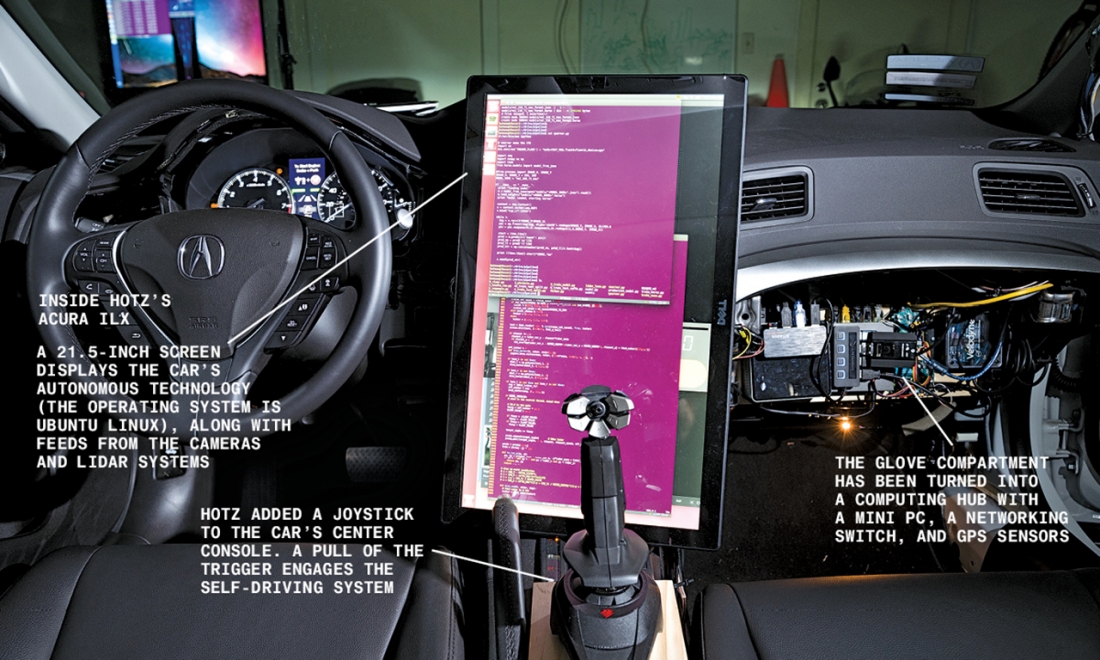 TechSpot is celebrating its 25th anniversary. TechSpot means tech analysis and advice
you can trust
.
George Hotz became well-known for being the first to come up with an iPhone jailbreak and Sony Playstation hacking and reverse-engineering the PlayStation 3. But following its legal battle with Sony, he's turned his attention to much bigger endeavors, building his own aftermarket device to give any relatively modern car advanced autopilot features.
The device, dubbed Comma One, was set to retail at $999 and included front radar sensors and a camera. The project appears to have come to an abrupt ending, however, after receiving a letter from the National Highway Traffic Safety Administration asking for more details.
Hotz made the announcement today on his company's Twitter account, saying he "would much rather spend my life building amazing tech than dealing with regulators and lawyers," and that Comma.ai would be turning its attention to "other products and markets."
The NHTSA letter's letter did not outright asked Hotz to stop his Comma One project. However, it did explained that given its mandate of ensuring safety on U.S. roadways, it needed to ensure the Comma One is compliant with regulations before it can be offered for sale. The information requested by NHTSA range from details of the system installation, operations and safety measures, to steps taken by the company for safety compliance --- things any autonomous vehicle manufacturers will likely have to provide.
Failure to respond to the NHTSA's request by November 10 meant the possibility of facing civil penalties of up to $21,000 a day. You can read the whole letter to Hotz from the NHTSA here.