This year's 'Cards Against Humanity' Black Friday stunt involves digging a giant hole
By Shawn Knight
TechSpot is celebrating its 25th anniversary. TechSpot means tech analysis and advice
you can trust
.
The team behind crowdfunding success story Cards Against Humanity deserves loads of credit for what they've been able to accomplish.
After a successful Kickstarter campaign that raised over $15,000 (nearly 400 percent of its goal), the "party game for horrible people" found immediate success on Amazon. A slew of general and themed expansion packs have kept things fresh for early adopters but it's the company's satirical Black Friday promotions that continue to draw headlines year after year.
In 2013, for example, the game's creators hosted an "anti-sale" in which they increased the cost of the game by $5. The following year, they pulled all of their products and replaced them with the "bullshit" box - not an expansion, but quite literally, a box of poop.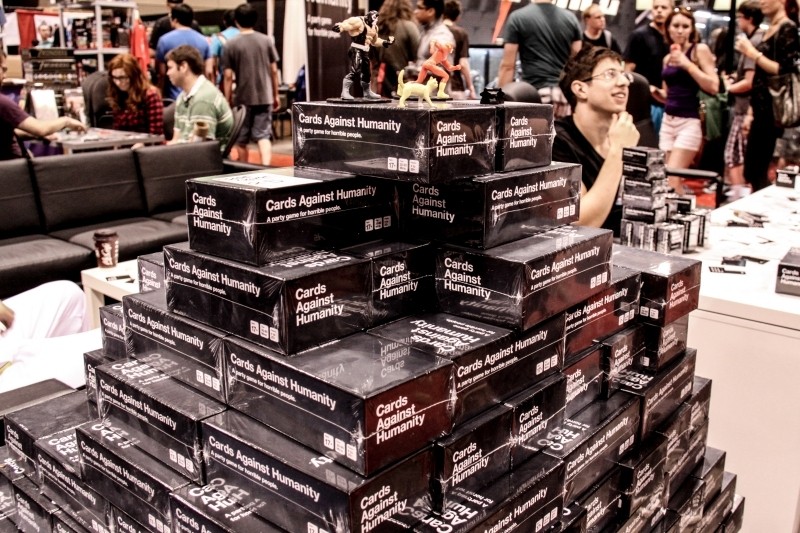 This year, the company is digging a holiday hole and asking people for donations to fund the work.
Like the poop in a box, the holiday hole is quite literally a hole being dug by construction equipment. As long as the donations keep coming in, the hired help will continue to dig. Is it silly? Absolutely. Is it lucrative? Absolutely.
As of this writing, donors have pledged $99,424 to keep the work going. A donation of $5 will extend the dig time by 1.5 seconds (operating heavy machinery apparently isn't cheap). This being 2016, they're livestreaming the dig over the Internet and plenty of people are watching (there are more than 8,000 viewers as of writing).
The company says the digging, which is taking place "somewhere" in America, serves no purpose or deeper meaning other than to dig a big hole. In its FAQ, the team says the hole is being dug on empty land and thus, isn't bad for the environment. When asked why they aren't giving all of the money to charity, the company fires back, asking why donors aren't giving the money to charity. After all, it's your money.