Bandai Namco teases a new project with a stylized trailer
It is a game with no name, but only until April 20
By Cal Jeffrey
TechSpot is celebrating its 25th anniversary. TechSpot means tech analysis and advice
you can trust
.
Bandai Namco is hard at work on a new IP, at least we think it is a "new" IP. Not much is known about it, not even the name. However, the company posted a video to its official YouTube channel that provides a teaser of what is to come.
The video shows what appears to be a female protagonist fighting creatures with a strange sword or maybe it is a short spear; it could even be a rifle with a bayonet attached. The video opens with her licking blood from the corner of her mouth, and there is a flash of sharp fangs. Perhaps she is a vampire.
The video is in black and white with red highlights reminiscent of Sin City, and the whole thing looks hand drawn. Whether this is going to be the graphical style of the finished game is unknown, but if it is, it will be a nice departure from the standard hyper-realistic look that most games strive for these days. The hand-drawn look has a certain artistic appeal that is refreshing.
The trailer ends with the hero coming face to face with a huge monster; then it fades to black with nothing but the hashtag, #PrepareToDine. GameSpot believes that the hashtag is a reference to the #PrepareToDie tagline that Bandai Namco uses in its marketing for the Dark Souls franchise.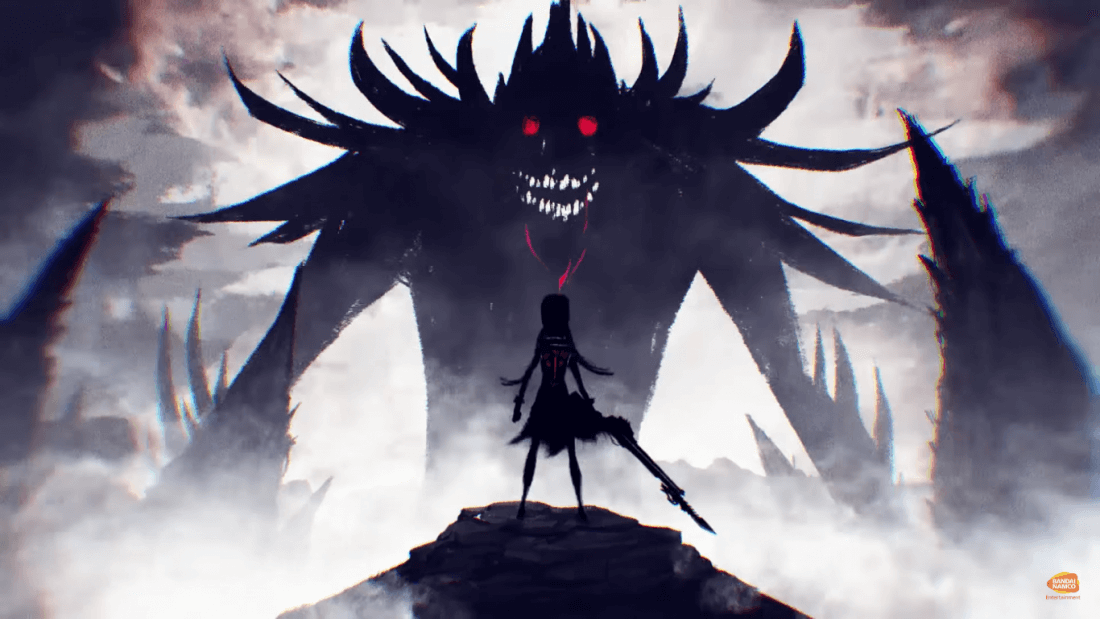 However, it is unknown if this new project will be related to Dark Souls in any way. It is also unknown if From Software, the studio behind the franchise will be involved. It is a possibility though since From has just wrapped up The Ringed City DLC, which was the final installment for Dark Souls III. The studio should now be able to cut down to a patch crew for DS3 while the rest of the team focuses on the new project, but this is just speculation.
That said, we should be learning more about the project very soon. Bandai Namco has stated that they would have an official announcement of the game on April 20. Presumably, they will provide us with the name at that time as well.