Authorities continue search for murderer who uploaded video of killing to Facebook
Steve Stephens is considered armed and dangerous
By Rob Thubron 13 comments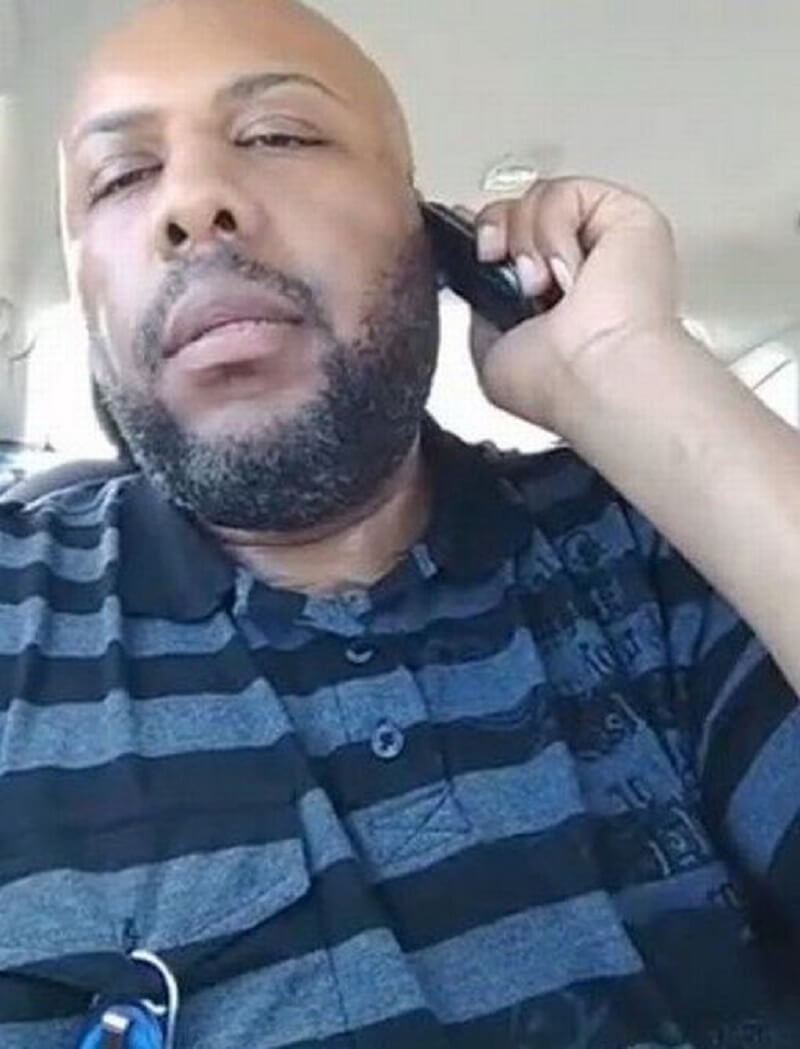 TechSpot is celebrating its 25th anniversary. TechSpot means tech analysis and advice
you can trust
.
Police are hunting for a man who uploaded video of a murder he committed to Facebook. 37-year-old Steve Stephens randomly chose 74-year-old (some reports say he was 78) Robert Godwin Sr. as his victim, fatally shooting him as he shopped in Cleveland at 2 pm yesterday.
It was originally thought Stephens had broadcast the incident on Facebook Live, but the social media site has since clarified that it was a pre-recorded upload. Stephens did appear on the livestream section of the platform at some point during the day, boasting that he had killed over a dozen people, though the police have not been able to verify his claims.
In the 57-second video, Stephens is driving along while narrating. He is addressing a woman, whom he blames for what he is about to do. "I found somebody I'm 'bout to kill," he says, opening the door. "I'm 'bout to kill this guy right here, the old dude."
He approaches the elderly man and demands he repeat the woman's name, "Joy Lane," while pointing the gun at him. "I don't know nobody by that name," pleads Godwin, before Stephens shoots him. The camera moves away at the moment of the shot, but the victim is shown lying in a pool of blood when it pans back.
"That motherf-ker dead because of you, Joy," Stephens says to the camera. Joy Lane has since appeared on CBS News, where she admitted to being Stephens's longtime girlfriend. "I am sorry that all of this has happened," she said. "Steve really is a nice guy."
In two Facebook Live broadcasts following the incident, Stephens said: "I'm going to kill as many people as I can." Adding that "innocent people are about to die today."
Actual photo of Steve Stephens, homicide suspect's, actual vehicle. Please call 9-1-1 if seen. Plate not yet available. pic.twitter.com/hn8a8nQEAP

--- Cleveland Police (@CLEpolice) April 16, 2017
Facebook has now removed the videos of Stephens, which were up for several hours and viewed and shared by thousands of people. He is currently the subject of a manhunt by federal and state authorities, who believe he may have crossed state lines into Pennsylvania, New York, Indiana, or Michigan.
While the actual murder wasn't streamed on Facebook Live, it wouldn't have been the first act of extreme violence broadcast on the platform. The shooting of a toddler, sexual assaults, and tortures have all been livestreamed on the site.
I just spoke with a man and woman who said the man killed in the FB live video was their 78 year old father @cleveland19news pic.twitter.com/Gpf3EUafLM

--- Shanice (@ShaniceDunning) April 16, 2017