Snapchat now allows sponsored 3D World Lenses
Dancing hot dog is joined by Warner Bros and Bud Light
By Greg Synek
After the major success of Snap Inc.'s dancing hot dog filter that was collectively viewed over two billion times, advertisers can now submit their very own 3D World Lenses.
Snapchat's augmented reality feature allows users to place 3D animated objects such as Bitmojis into a picture or video. Joining in on the new opportunity for advertising, Warner Bros and Bud Light are the first two companies to launch their own 3D sponsored ads, using a "Spinner" from the movie Blade Runner 2049 and a beer vendor man, respectively.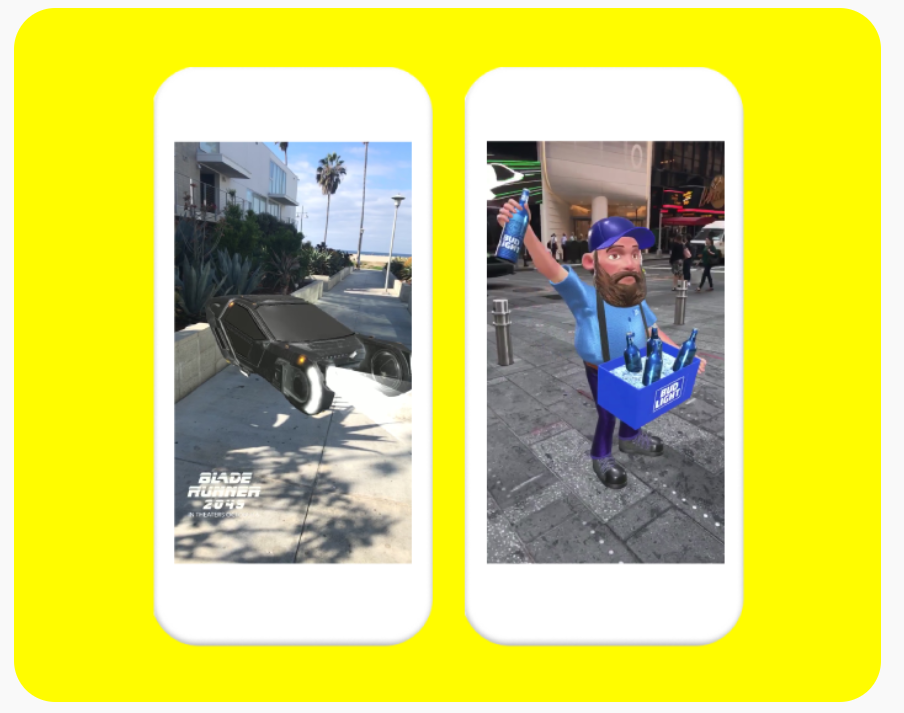 There may be little interest in sending Snaps to friends with what are effectively ads in them but there is a potentially new use for this augmented reality feature. Users can see what a product may look like in their home or sitting on their desk without actually buying anything. Showing off consumer goods and raising brand awareness can become very easy with access to millions of users.
For Snapchat users, the introduction of this new form of advertising may remain unobtrusive and should not detract from regular usage. New revenue for Snap Inc. should help to please shareholders during its first year as a public company.