First impressions: A weekend with the Apple iPhone X
Considering the iPhone X or just curious about the future of Apple? Keep reading.
By David Matthews 21 comments
TechSpot is celebrating its 25th anniversary. TechSpot means tech analysis and advice
you can trust
.
I was one of the lucky ones to score an early pre-order of the iPhone X and thus was able to have it delivered to my house on November 3. By now, you've probably already seen the myriad of iPhone X reviews and might even be considering a purchase. If you are at all interested in the future of the iPhone, keep reading.
This is not a full review but simply my experience over the past weekend. Oh, and I posted an unboxing video on YouTube if you're into that kind of thing. Just for the record, I bought the iPhone X with my own money and was not "influenced" by Apple to provide this first impressions article. While I do prefer Apple products, I'm actually a fan of technology in general. I love iOS and Android equally and recognize that each operating system has its pros and cons. Alright then, let's begin.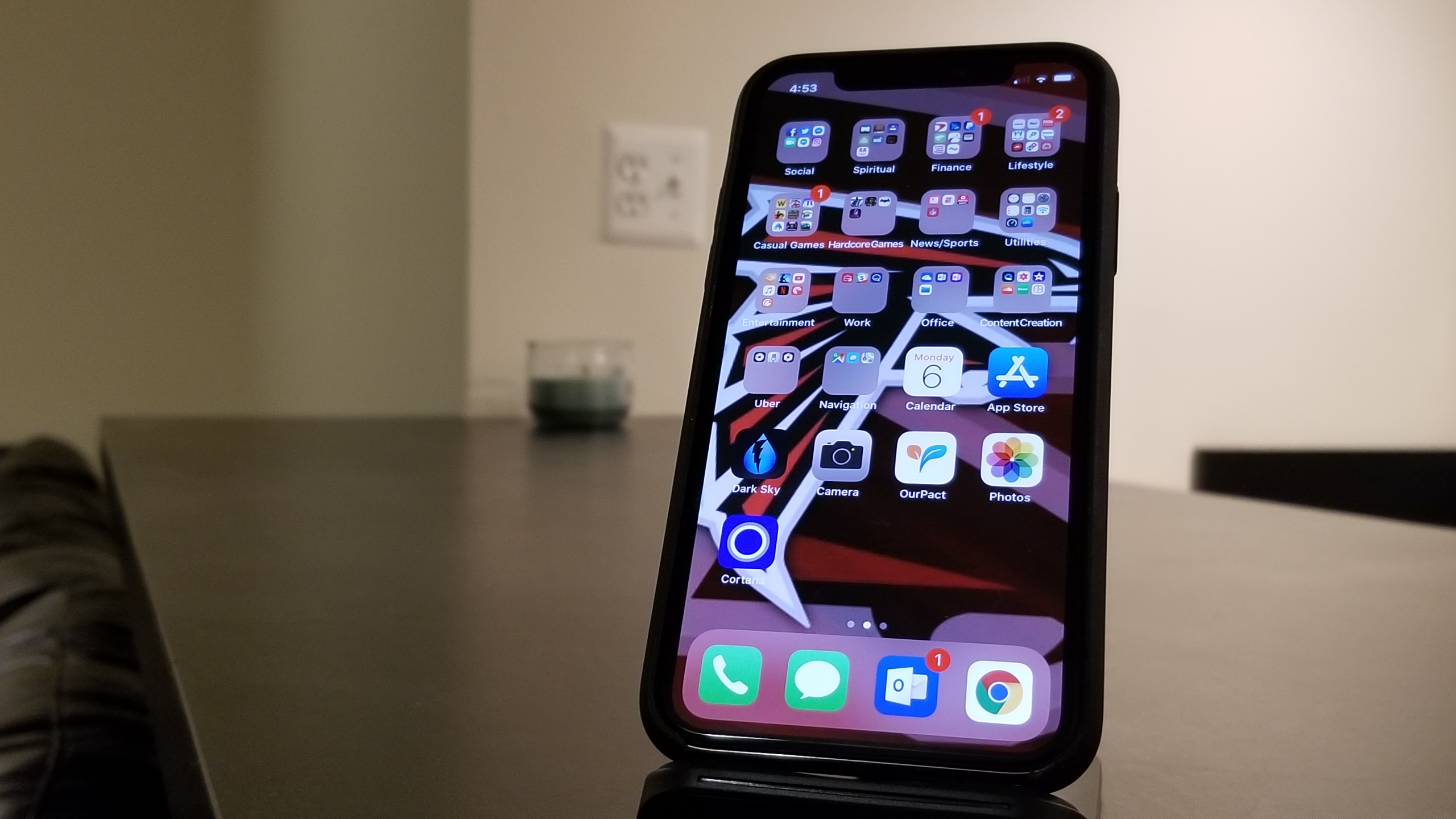 Design
I must say that I absolutely love the overall design of the iPhone X. I have relatively small hands and the compact form factor is ideal for one-handed use for me. Coming from an iPhone 6S Plus, this is quite the change but a welcome one.
I bought the silver color and it looks stunning in person. It has a certain heft to it that really speaks to the premium nature of the phone and the inclusion of a glass back makes it look all the more beautiful and functional thanks to wireless charging. That said, I'm still putting it in a case because I'm not breaking a $1,000 phone within one week of owning it.
The infamous notch at the top of the iPhone X houses the front-facing cameras and the Face ID facial recognition system. In practice, the notch kind of disappears as you use it, especially in portrait mode. Because the two "ears" are reserved for status icons like signal strength, most apps just use the area right under notch to display content.
While portrait is mostly a good experience, landscape is where some people may get annoyed. You have the option to watch videos at the typical 16:9 aspect ratio or expanding the video to fill the entire screen. Watching expanded video is mostly a great experience on a nearly bezel-less phone but the notch is ever present and will upset some people. Personally, it didn't bother me. I watched a whole episode of Dragonball Super on it and was fine. Your mileage may vary.
Screen
The 5.8-inch OLED display is amazing to look at. That's saying something because I've always thought the LCD displays on the "regular" iPhones were pretty good. The colors aren't as punchy as Samsung Galaxy phones but I don't really care about that. Honestly, I think most people will be satisfied with this display.
I'm happy to report that many apps including Facebook, Twitter and financial institutions provided updates promptly on iPhone X launch day. Even so, some apps like Facebook had weird quirks like this screenshot below where the time and status symbols all shifted to the left.
Many companies including Google have yet to update their respective apps to the new aspect ratio. The result is an image that looks like it belongs on the 4.7-inch iPhone 8. These little gripes are expected, however, as we went through similar growing pains when the iPhone 5 and 6 came out. It'll take a minute for developers to update their apps but I'm willing to bet it'll be sooner rather than later.
Life without the Home button
The Home button has been an iconic staple of the iPhone since the beginning. Some would even argue that the Home button is a de facto symbol of the smartphone industry itself. Alas, Apple has decided that the future of the iPhone is without a physical home button.This has lead to Touch ID being replaced by Face ID and new gestures to get around iOS 11. Let's start with Face ID.
The primary reason for the infamous notch is to house the TrueDepth camera system that enables Face ID. The camera system itself is basically a mini Kinect in that it blasts your face with 30,000 infrared dots and creates a mathematical depth map. As your appearance changes, the depth map changes as well. This allows it to adapt to various changes in your appearance such as glasses and facial hair.
From my experience, Face ID works pretty well. It's not quite as fast as Touch ID 2.0 but much faster than the first iteration. It's fast enough that I don't typically notice it when I turn on my phone.
One of the best things about the iPhone X is that any existing apps that used Touch ID will automatically use Face ID with no work on the developer's part. I was able to sign into my banking apps with Face ID just as I would with Touch ID. My favorite feature of Face ID is the fact that if your phone is locked, notifications will appear but will not show the content until your face is authenticated. This is crucial for those of us who are privacy-minded.
Face ID is also useful for those times where you're wearing gloves or if you simply don't feel like reaching up to touch your phone.
Along with Face ID, Apple had to think of new gestures to navigate through the operating system. After using it for a few days, I think I may prefer gestures over the physical Home button, especially for multitasking. It may take time to commit the gestures to muscle memory but they are pretty easy once you get the hang of it.
A simple swipe from the bottom takes you home. To bring up the app switcher, swipe up and hold for a second. Alternatively, you can simply swipe along the "home bar" to switch apps. This is the method I use and is by far superior to double-tapping the Home button and then swiping to the next app.
Accessing Siri is a matter of holding down the power button (or just using the 'Hey Siri" keyword). To power off the phone, simply hold down the power button and volume up button. I'm a relatively quick learner but if you're still unsure, stop by an Apple Store or Best Buy and play around with the gestures.
Camera
To be clear, I'm by no means an expert on photography. What I can tell you is that the pictures the iPhone X takes are really amazing to my eyes. I say that with a caveat as the Pixel 2 still takes superior photos in my opinion but the iPhone X is clearly number two in this regard. The portrait photos in particular are really good. Because both of the iPhone X's rear cameras are optically stabilized, this tends to help low light photography and video. I don't have any videos to share but I will share some portrait photos I took: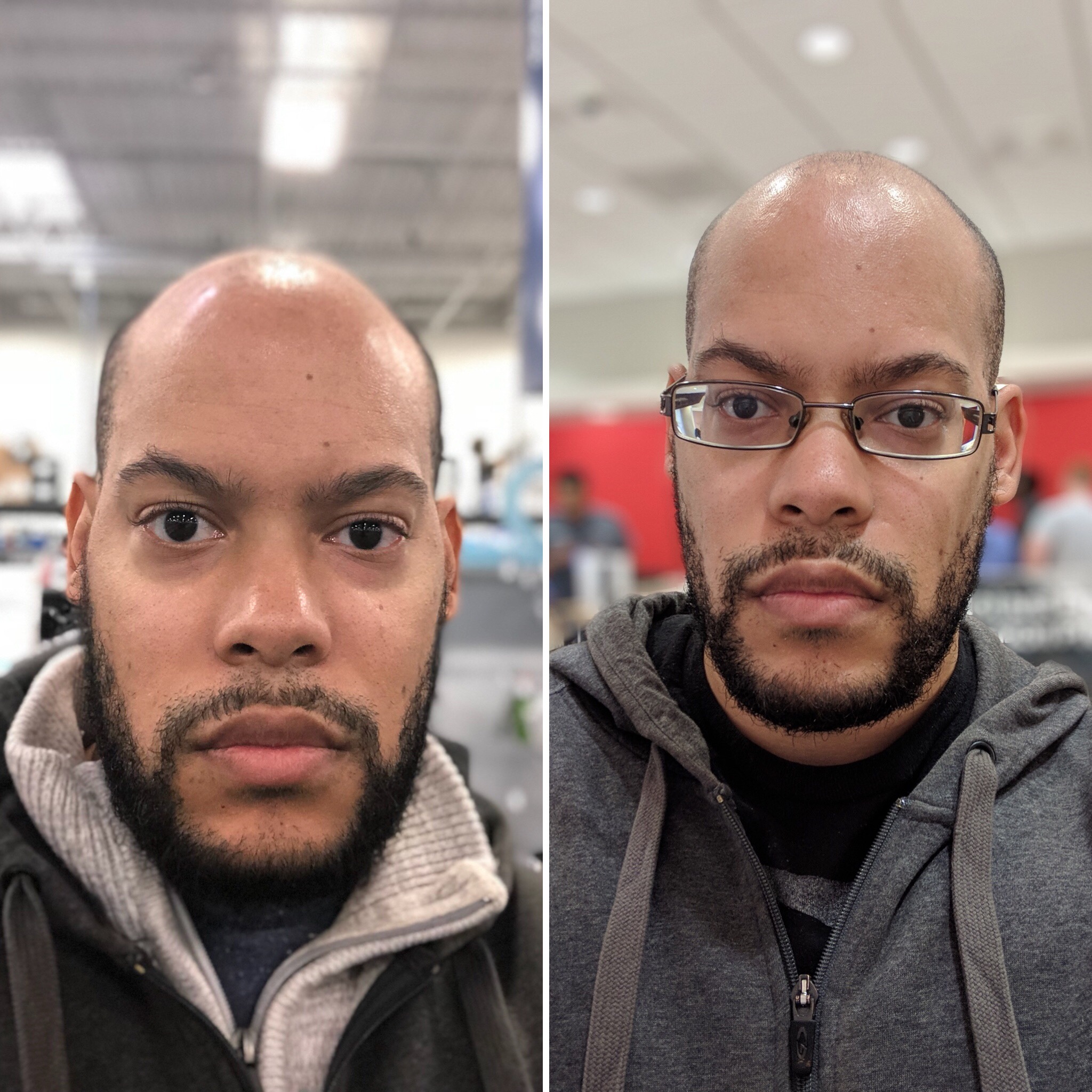 (left: iPhone X; right: Pixel 2 XL)
Conclusion
Let's cut to the chase. This phone is $1,000, more if you opt for the 256GB model like I did. The price alone is going to scare some people away.
If you're coming from a 6S or older, I think it's worth it. My first impressions have been pretty positive but there's always room for improvement. Applications will continue to get updated to support the iPhone X screen. Apple will continue to release updates to refine the camera and certain UI elements. For better or worse, this is the future of the iPhone so we might as well get used to it now.