Oukitel has an iPhone X knockoff that might just outsell Apple's
Bigger battery and way lower price point
By Cal Jeffrey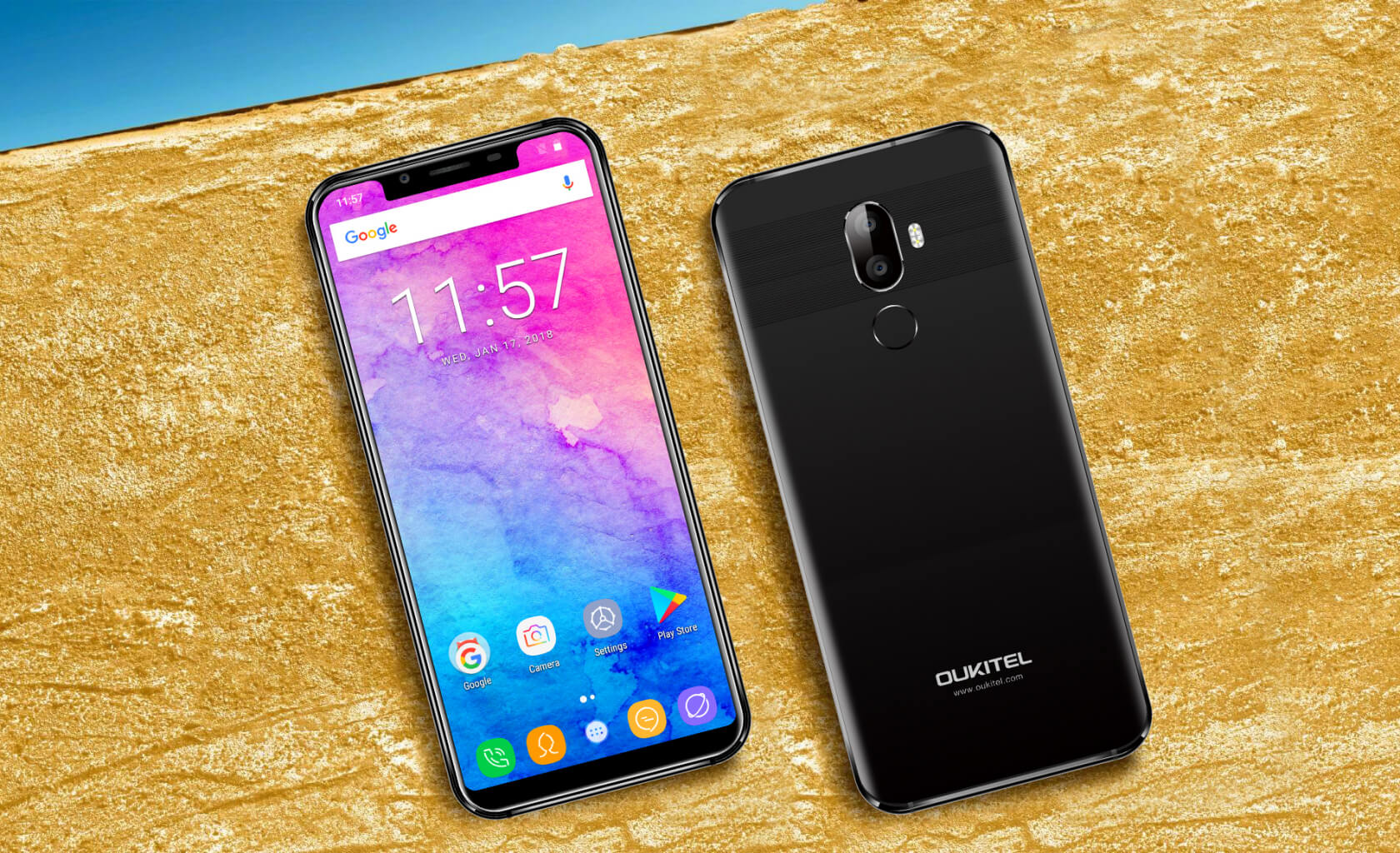 TechSpot is celebrating its 25th anniversary. TechSpot means tech analysis and advice
you can trust
.
Chinese smartphone manufacturer Oukitel has made a name for itself selling budget phones with large batteries. You might recall the rugged-looking K10000 they released last year with a 10,000 mAh battery that could reportedly run for up to two weeks on a single charge.
The company has just unveiled its newest offering for 2018 called the U18. The handset is essentially an iPhone X clone. It has the same kooky notch up at the top, a vertically stacked dual camera setup and facial recognition for unlocking, but that is where the similarities end.
The main draw with the U18 is the 4,000 mAh battery. That is about 33 percent bigger than the battery in the iPhone X. Oukitel did not provide usage estimates but under average operating conditions, users should expect significantly longer life between charges than the iPhone X.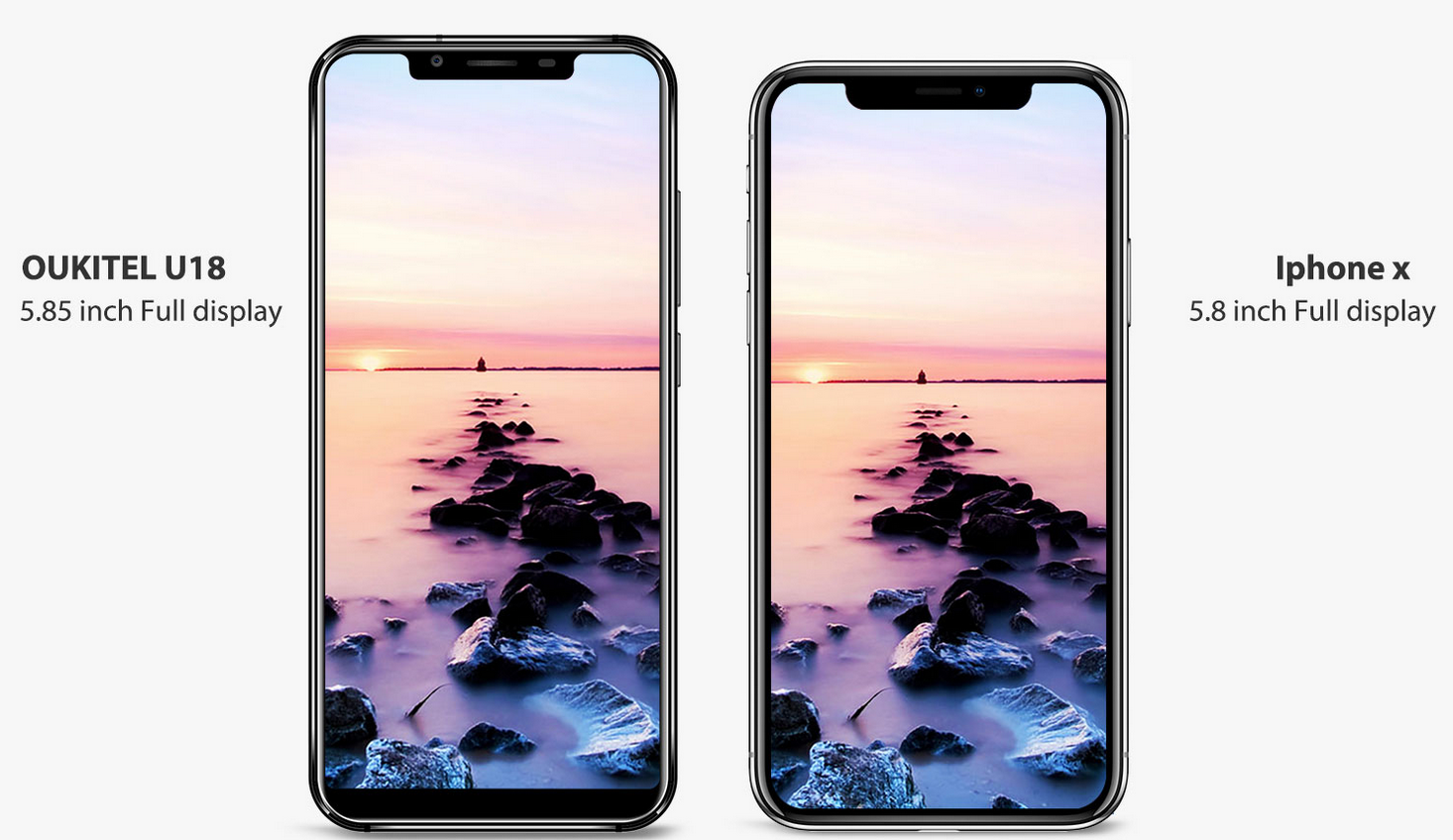 The 5.85-inch 720p display is just slightly larger than the iPhone X's (by 0.05 inches), giving it a wider aspect ratio of 21:9 but it's not "super AMOLED."
It has more RAM (4GB v. 3GB) and equivalent onboard storage to the lower-end X. Unlike many other Android phones, there is no expansion slot for an SD card, but 64GB is nothing to frown at unless you are already using more than that.
The rear-facing dual cameras are an odd 16MP/5MP combo as opposed to Apple's 12MP/12MP. Its front camera is 13MP. The front camera is capable of facial recognition but it doesn't appear to be using a sensor array similar to the iPhone X. If it is strictly a software facial recognition system, it probably is not as secure as FaceID. Fortunately, the U18 also includes a fingerprint scanner on the rear of the phone.
So far so good, but it is the processor where the phone takes the biggest hit. While Apple brags about its 2.39 GHz A11 Bionic processor, the U18 runs the same MediaTek MT6750T as the K10000 which tops out at 1.5 GHz. The U18's slower processor is still enough to run all but the most labor-intensive apps and games although the lower power costs is what will add hours of uptime to the battery life.
The phone comes installed with Android 7.0 which can be a problem. Not that there is anything wrong with the operating system, it's just that Apple apps are already optimizing to account for the iPhone X's notch. It is not likely many Android versions are going to be patched in this way. Therefore, some applications might look funky since they won't accommodate the irregular display shape.
The Oukitel U18 will retail for $179.99. Its low price and long battery life might help it ship more units than Apple's $1,000 flagship although it will still have to sell six times as many units to make as much money.
Pre-orders for the phone are going for a reduced price of $159.99 until February 7. Unfortunately, users in the US are out of luck. As with other Oukitel handsets, the phone will not support US LTE frequencies. However, if you live in Europe or Asia, this might be the 'droid you've been looking for.
Comparison Image by BalkanGadgets