Tesla temporarily halts production of Model 3 for the second time
To improve automation, apparently
By Rob Thubron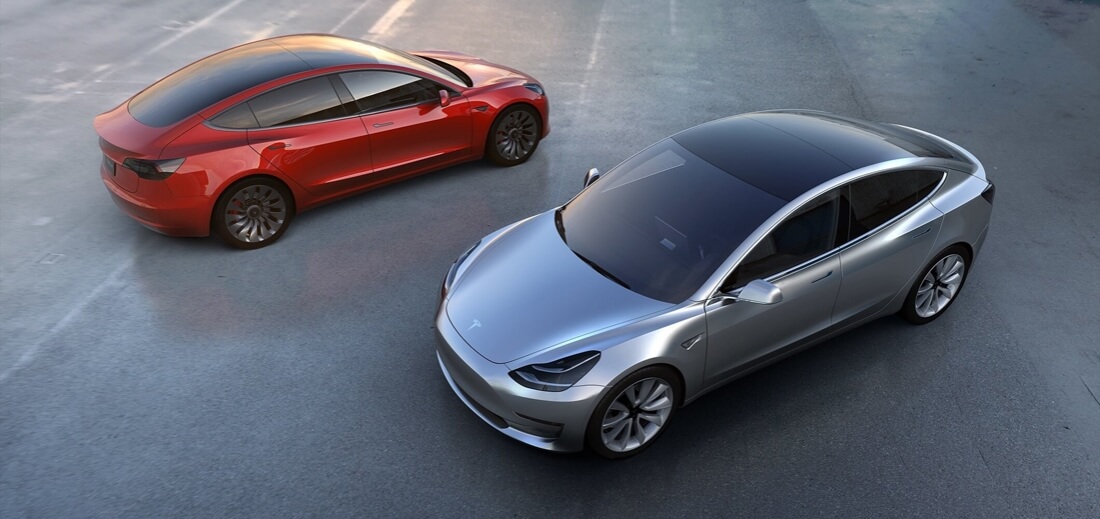 TechSpot is celebrating its 25th anniversary. TechSpot means tech analysis and advice
you can trust
.
Elon Musk might be feeling "pretty optimistic" about the current state of Tesla, but that hasn't stopped the company from temporarily suspending production of its Model 3 sedan at its Fremont, California, plant. This marks the second time that operations have been put on hold since February.
Tesla boss Musk sent a surprise letter to employees announcing the four- to five-day pause, which has been introduced to "improve automation" and deal with bottlenecks on the assembly line. Buzzfeed reports that workers are expected to use vacation days or stay home without pay, though a small number of employees may be offered paid work elsewhere in the factory.
Musk had promised that Tesla would be producing 5000 Model 3 sedans each week by this summer---a claim that's looking increasingly less likely. The company hasn't even been able to hit its first quarter end-target of 2500 cars per week; the company was building just 2020 of the vehicles weekly in late March.
"Our Model 3 production plan includes periods of planned downtime in both Fremont and Gigafactory 1," a Tesla spokesperson said in a statement. "These periods are used to improve automation and systematically address bottlenecks in order to increase production rates. This is not unusual and is in fact common in production ramps like this."
Tesla gave the same explanation when it stopped production back in February.
Musk later admitted that part of the Model 3's production problems was due to "excessive automation." When asked by CBS if robots had slowed down production instead of increasing it, Musk said: "Yes, they did [...] We had this crazy, complex network of conveyor belts [...] And it was not working, so we got rid of that whole thing."
Yes, excessive automation at Tesla was a mistake. To be precise, my mistake. Humans are underrated.

--- Elon Musk (@elonmusk) April 13, 2018
"Yes, excessive automation at Tesla was a mistake. To be precise, my mistake. Humans are underrated," the CEO added.
As well as its production problems and lawsuits from shareholders, Telsa is facing scrutiny over its Autopilot system following the fatal crash of driver who had the feature engaged at the time. Musk will be hoping his April 1 joke about Telsa going bankrupt doesn't one day become a reality.
Tesla Goes Bankrupt
Palo Alto, California, April 1, 2018 – Despite intense efforts to raise money, including a last-ditch mass sale of Easter Eggs, we are sad to report that Tesla has gone completely and totally bankrupt. So bankrupt, you can't believe it.

--- Elon Musk (@elonmusk) April 1, 2018