May's Free Games with Prime include Psychonauts, Gone Home, High Hell and more
Half a dozen free games for May
By Shawn Knight
TechSpot is celebrating its 25th anniversary. TechSpot means tech analysis and advice
you can trust
.
It's the start of a new month and for Twitch Prime members, that means access to a new bundle of free games that you can download and keep forever.
May's collection of Free Games with Prime includes six titles: Psychonauts, Clustertruck, Gone Home, Titan Souls, High Hell and I, Hope. For those unfamiliar with any of the games, Twitch's descriptions should get you acclimated.
Psychonauts: A surreal action adventure game where you use your own paranormal psychic powers to journey into the minds of the game's bizarre characters and thwart the plans of an evil madman.
Clustertruck: Jump your way through insane levels in a game of "the floor is lava" on top of speeding trucks driven by terrible drivers. But the trucks aren't your only issue, you'll need to use all of your reflexes to navigate your way through perilous traps and hazards!
Gone Home: A game with a huge focus on environmental storytelling with incredible writing and a ridiculous attention to detail. Set in 1995 you'll be exploring a house in rural Oregon in hopes of finding out what happened there.
Titan Souls: A super difficult reflex driven action game where you play as a small boy with only a single arrow to defend yourself. Not only are your weapons limited, but every fight you encounter is a boss battle. This is sure to test your skills.
High Hell: High Hell is a neon-soaked, arcade-action first-person shooter. It's hyper fast paced and perfect for speed running as you run through levels and blast everything in sight!
I, Hope: I, Hope is a poignant, cathartic, and transcendent story about a young girl and how her life has been turned upside down by cancer.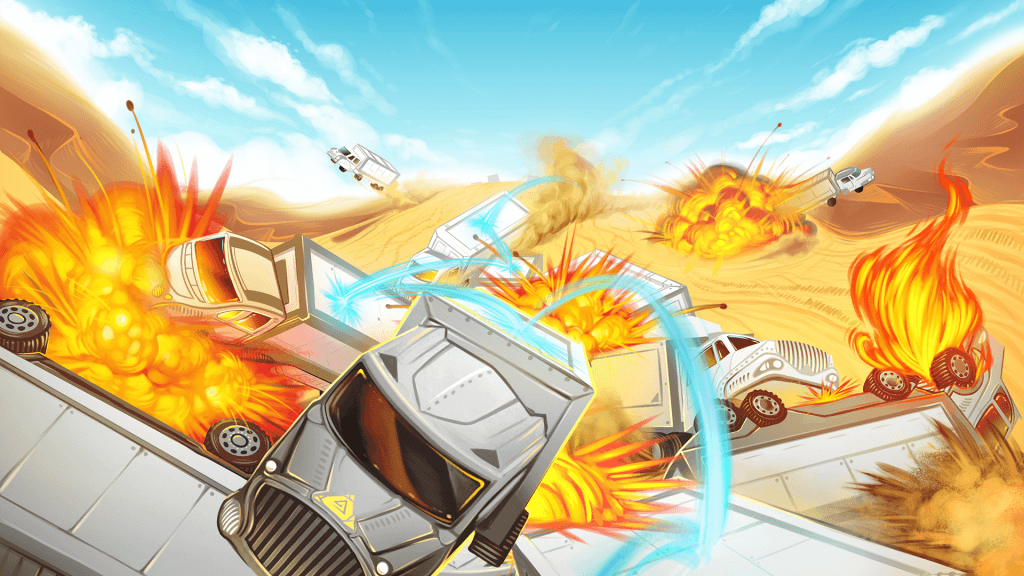 As you may have noticed, some of the games were featured as part of the Indie Amplifier program which helped indie developers increase their public presence. And if you'd rather check them out before downloading, Twitch has featured streamers playing them so you can get a look (ElegyOfGames on Sundays at 6:00pm PT and SeriouslyClara on Mondays at 8:30pm PT).
Note that the games are only on offer through the end of the month so if you see something you want, go ahead and grab it ASAP.