Leisure Suit Larry set to return in Wet Dreams Don't Dry
The original lounge lizard is making a comeback
By Rob Thubron
TechSpot is celebrating its 25th anniversary. TechSpot means tech analysis and advice
you can trust
.
The Leisure Suit Larry games, a series of titles that have been around for over 30 years, haven't seen a new entry since 2013's terrible Leisure Suit Larry: Reloaded---an enhanced remake of the franchise's 1987 debut. But now, the gaming equivalent of Benny Hill is set to return in a new title called Wet Dreams Don't Dry; not sure how the makers of D4: Dark Dreams Don't Die feel about that name.
For those who don't know, the Leisure Suit Larry games mostly revolve around protagonist Larry's quest to sleep with attractive women. I recall playing the original 'Land of the Lounge Lizards' game on the Amiga when I was far too young and struggling to get past the age verification trivia questions; I'd never heard of the Beatles or S&M. I also remember the section where Larry instantly dies if he has unprotected intercourse with a sex worker, which I found very confusing at the time.
Like Duke Nukem, Leisure Suit Larry is viewed by many as a relic from another age. But that hasn't stopped German studio CrazyBunch from reviving the series in a new game set for release this fall. It's described as being a non-linear, point-and-click adventure featuring hand-painted graphics.
The story sees Larry, a man seemingly stuck in the 80s, trying to navigate the modern world. As noted in the press release, "In times of #metoo and online dating via smartphone, Larry has to find his way around."
It does sound as if this will be a case of the game laughing at Larry rather than with him, poking fun at a 40-year-old loser whose views are from a different era. But you can guarantee it's still going to receive plenty of controversy.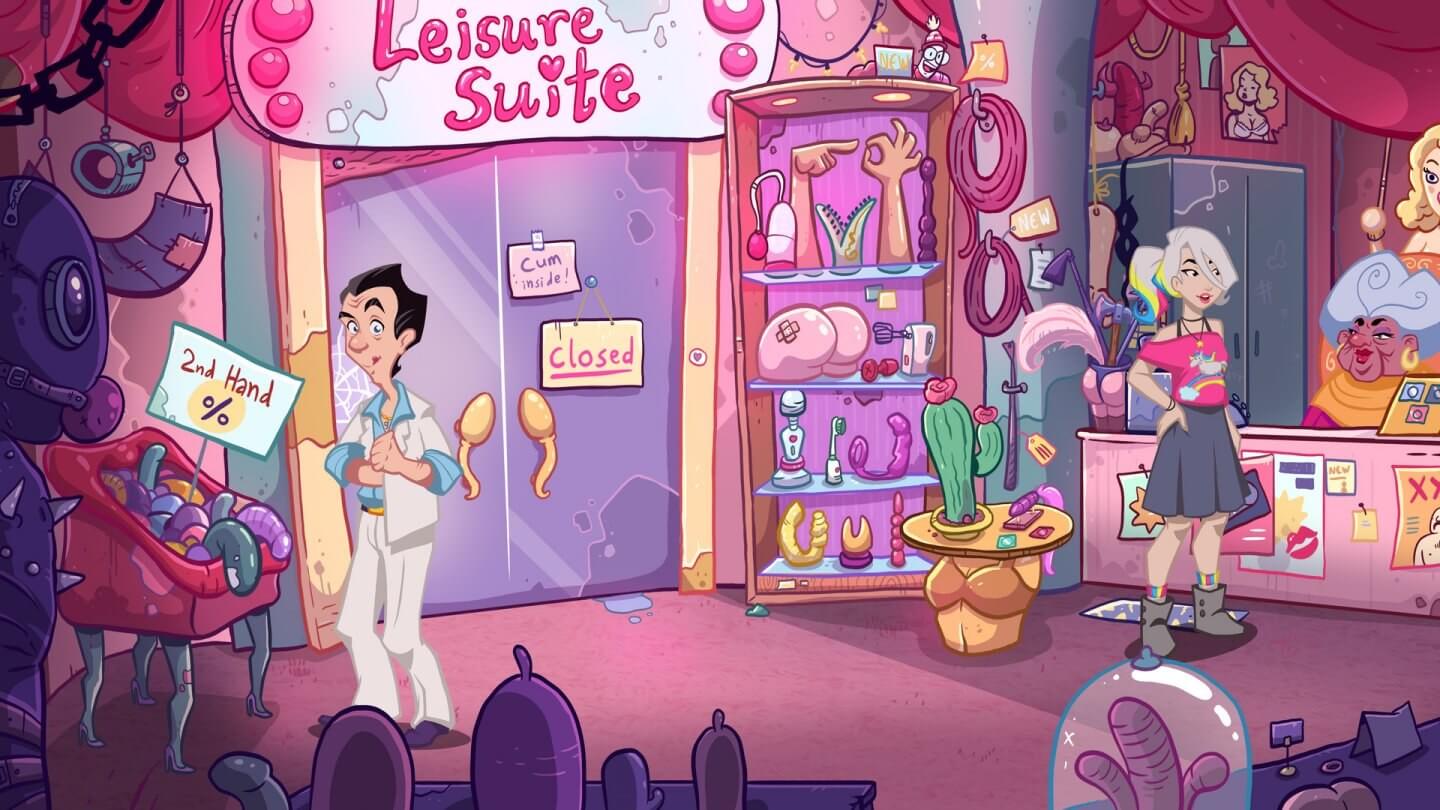 Told from Larry's point of view, the note to press continues: "Hey ladies, I'm back in business! My new adventure, Leisure Suit Larry - Wet dreams don't dry, takes me - whatever the route or twist of fate - from the end of the '80s directly to the 21st Century and wow, how the world has changed! While my view of the world and women from way back in the 1980s collides with modern reality harder than the breasts of a lusciously stacked blonde jogging along a beach, I'm all set to date my way across the modern world!"
There's also mention of a dating app called Timber and social media site called Instacrap where Larry checks out bikini pics, so you know what you're in for when it launches on PC in a few months.