Death Stranding gameplay trailer is full of intrigue
Kojima is promising a genre-defining gameplay experience with Death Stranding
By Shawn Knight 17 comments
TechSpot is celebrating its 25th anniversary. TechSpot means tech analysis and advice
you can trust
.
Highly anticipated: Hideo Kojima is vowing a genre-defining gameplay experience with Death Stranding and if anyone can deliver on that bold promise, it's him. There appears to be a lot more going on here than initially meets the eye and I can't wait to see how this one turns out.
Death Stranding, the first creation from legendary game designer Hideo Kojima's new Kojima Productions studio (after disbanding from Konami), was first announced at E3 2016. Two years later, we've got a new trailer to soak in, this time complete with early gameplay footage.
Still, we're not exactly sure what we're looking at.
Death Stranding stars The Walking Dead's Norman Reedus as Sam Bridges, or "the man who delivers," and Mads Mikkelsen as an antagonist via voice acting and motion capture. The latest trailer shows Sam trekking across rugged landscapes and traversing mountains, at times with what appears to be a full-grown human body in tow (and at other times, a fetus). At one point, he even rips off a seemingly infected toenail. Ouch.
The meat of the trailer highlights what appears to be invisible monsters (no pun intended), eluding to the presence of other dimensions a la Stranger Things and perhaps some sort of play with time.
Some might have already picked up on this, but Sam is unlike any other hero you may have seen in games before. A typical hero is usually some sort of elite or someone with a military background. Sam is not. He is a working man of sorts --- a hands-on professional. Someone with a skillset akin to a blue-collar worker. This is something you'll intuitively understand once you play the game and control Sam. Herein lies our challenge, to create both a new form of gameplay and a hero that has never been done before.
Kojima penned a lengthy post on the official PlayStation blog that goes into the game's development thus far, its cast of characters and his hope for the game - that it'll deliver something for people around the world that transcends generations.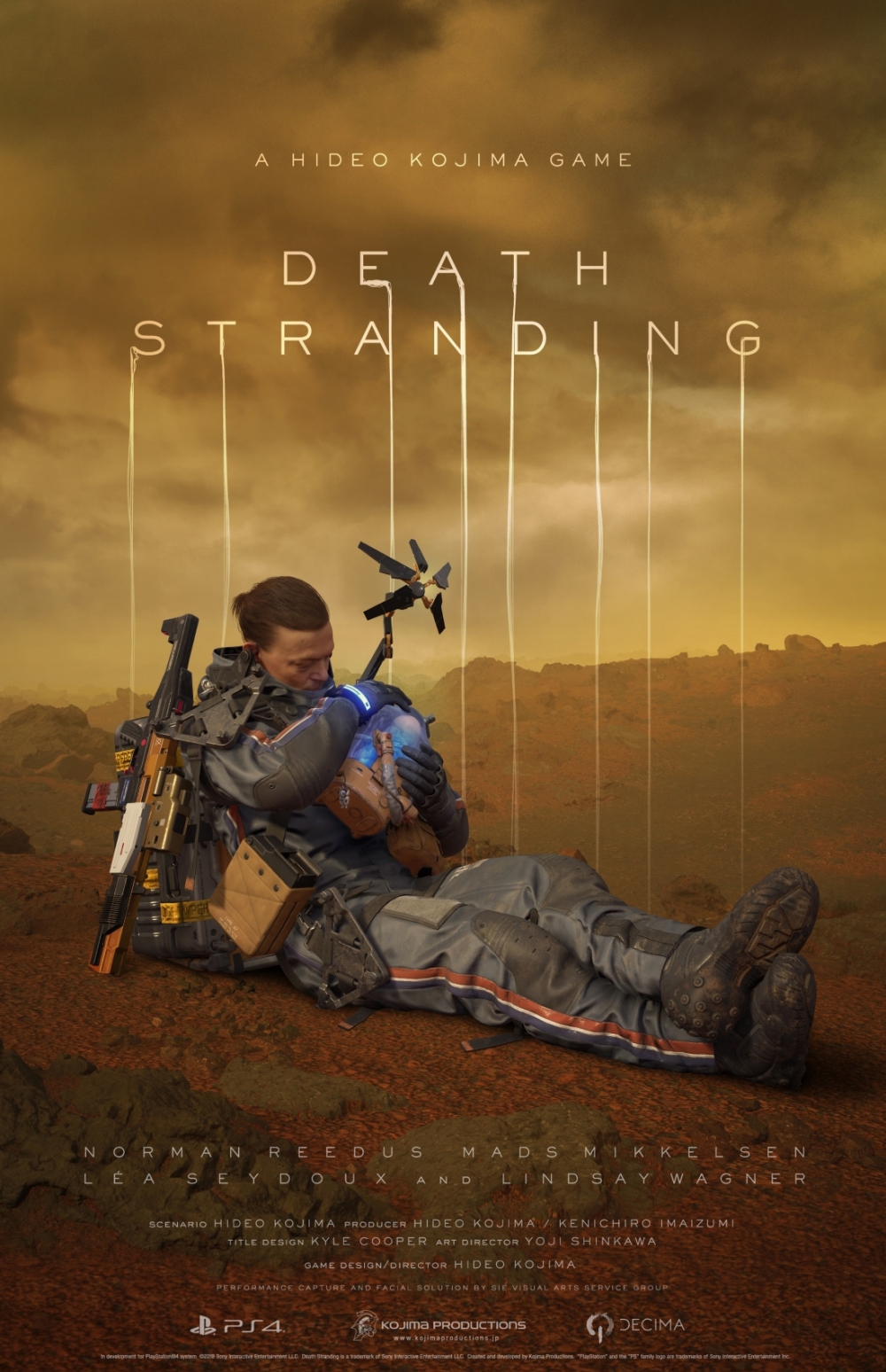 Death Stranding doesn't yet have a release date and based on Kojima's language, it could still be a ways off.