Watch the World Cup 2018 free of charge from any device
Thanks to the magic of virtual private networks
Posted
TechSpot is celebrating its 25th anniversary. TechSpot means tech analysis and advice
you can trust
.
When you buy through our links, we may earn a commission.
Learn more
.
The biggest sporting event in the world is now on, one that for many countries outshines the Olympics when it comes to importance and national pride: the 2018 FIFA World Cup. Taking place every four years, the famous football competition sees 32 teams battle it in out across a month-long 64 game tournament to find its new champion.
Last edition had 3.2 billion people tuning in to watch the matches, and so World Cup 2018 will be a showcase for superstars such as Lionel Messi, Neymar, Cristiano Ronaldo, Kevin De Bruyne, and hopefully Mo Salah. Fox Sports and BBC are airing and streaming the matches, while Spanish speakers can tune in to Telemundo.
But for those located somewhere overseas that is not showing the games, expats living in the US who want to watch broadcasts in their native language, or people who just prefer using their phone or the web, there are plenty of free streams available from around the globe and in various languages.
The problem is that these are geo-blocked, meaning access is restricted to users from the specific locations. But there is a way around this, of course. A VPN can help you hide your IP address and make it appear as if you're located in the same country as the VPN server, thereby bypassing geographic restrictions.
Pick a VPN and choose the broadcast you want
With 750 server locations in over 140 countries---some dedicated to World Cup streaming for buffer-free viewing---PureVPN is priced reasonably and it's one of the best available VPNs for this purpose. Acknowledging the massive demand for the tournament, PureVPN is also offering live customer support for FIFA streamers.
Once you download the software to your preferred device, be it a smartphone, PC, Fire TV stick, PS4, Apple TV, etc. you can select a server in a specific country.
Find a livestream
Now it's time to find a broadcaster from your desired country that is streaming the games online for free. There are plenty to pick from:
If you want to watch a UK broadcast, you can watch every match on: BBC Sport Online. There's also ITV Sport, which is showing the first match (Russia vs Saudi Arabia), or you can access both of these and all the other UK freeview channels on tvplayer.com
SBS from Australia is also providing free streaming access.
Watching in another language
For those who want to watch the World Cup in Spanish, good options include Mediaset España (Spain) or TV Pública (Argentina).
Anyone wanting to watch in German has a choice of ARD (Germany), ZDF (Germany), ORF (Austria), and SRG SSR (Switzerland).
Other countries offering free streams include Russia's Matchtv and China's CCTV
For everyone else, here's a full list of official World Cup Broadcasters from every country, from Albania to Venezuela.
It's now common knowledge that many companies and governments spy on internet users, which has resulted in a dizzying number of VPNs. The privacy and security they offer are certainly worth a long-term investment, so even if you're not a football/soccer fan, using one is advisable these days.
While there are plenty of free options, a paid VPN will always offer a lot more features and safety. PureVPN is currently on offering a nice discount as part of its 11th anniversary celebrations: a two-year deal is now 77% off, which equals $2.49 per month, and there's a 15-day money-back guarantee if you're not happy with the service.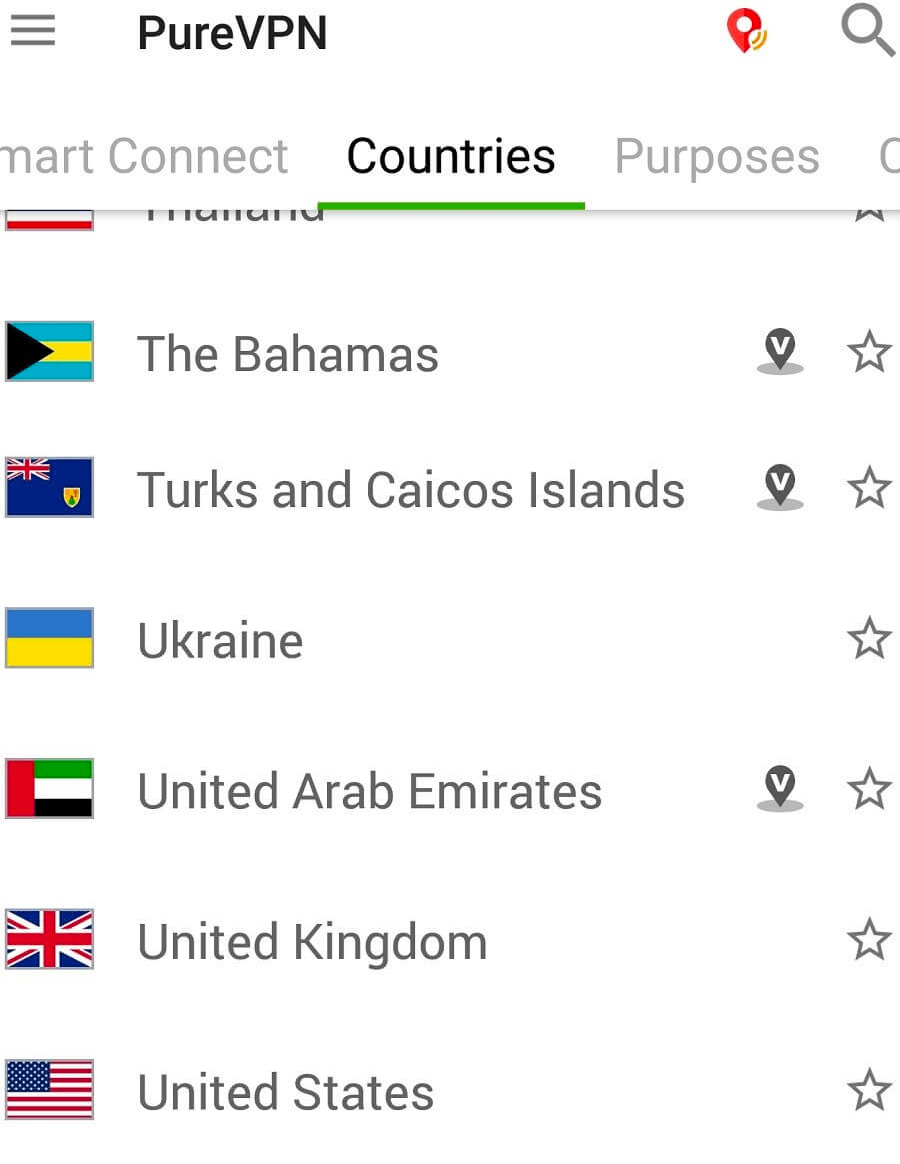 While those who have never used a VPN before might find them confusing, most now have novice-friendly user interfaces and 24-hour live chat support. So, if you want to watch the World Cup for free anywhere and on any device, or just want to protect yourself online, subscribing to one is a wise option.
12 must-watch matches
The 2018 FIFA World Cup begins June 13 with an opening ceremony that will take place just 30 minutes before the opening game between Russia and Saudi Arabia at Moscow's Luzhniki Stadium, which will also host the final. Here are a few matches you won't want to miss:
(Opening match) Russia vs. Saudi Arabia --- Thursday, June 14, 3pm GMT, 11am ET
Egypt vs. Uruguay --- Friday, June 15, 12pm GMT, 8am ET
Portugal vs. Spain --- Friday, June 15, 6pm GMT, 2pm ET
Argentina vs. Iceland --- Saturday, June 16, 1pm GMT, 9am ET
Germany vs. Mexico --- Sunday, June 17, 3pm GMT, 11am ET
Brazil vs. Switzerland --- Sunday, June 17, 6pm GMT, 2pm ET
France vs. Peru --- Thursday, June 21, 3pm GMT, 11am ET
Brazil vs. Costa Rica --- Friday, June 22, 12pm GMT, 8am ET
Poland vs. Colombia --- Sunday, June 24, 6pm GMT, 2pm ET
Nigeria vs. Argentina --- Tuesday, June 26, 6pm GMT, 2pm ET
Mexico vs. Sweden --- Wednesday, June 27, 2pm GMT, 10am ET
England vs. Belgium --- Thursday, June 28, 6pm GMT, 2pm ET
This is a sponsored post brought to you in collaboration with PureVPN.
Enter here to learn more about the VPN features, device support and how to unblock World Cup match streaming.