Samsung develops unbreakable display and receives UL certification
Repeated drop testing fails to break the OLED panel
By Greg Synek 25 comments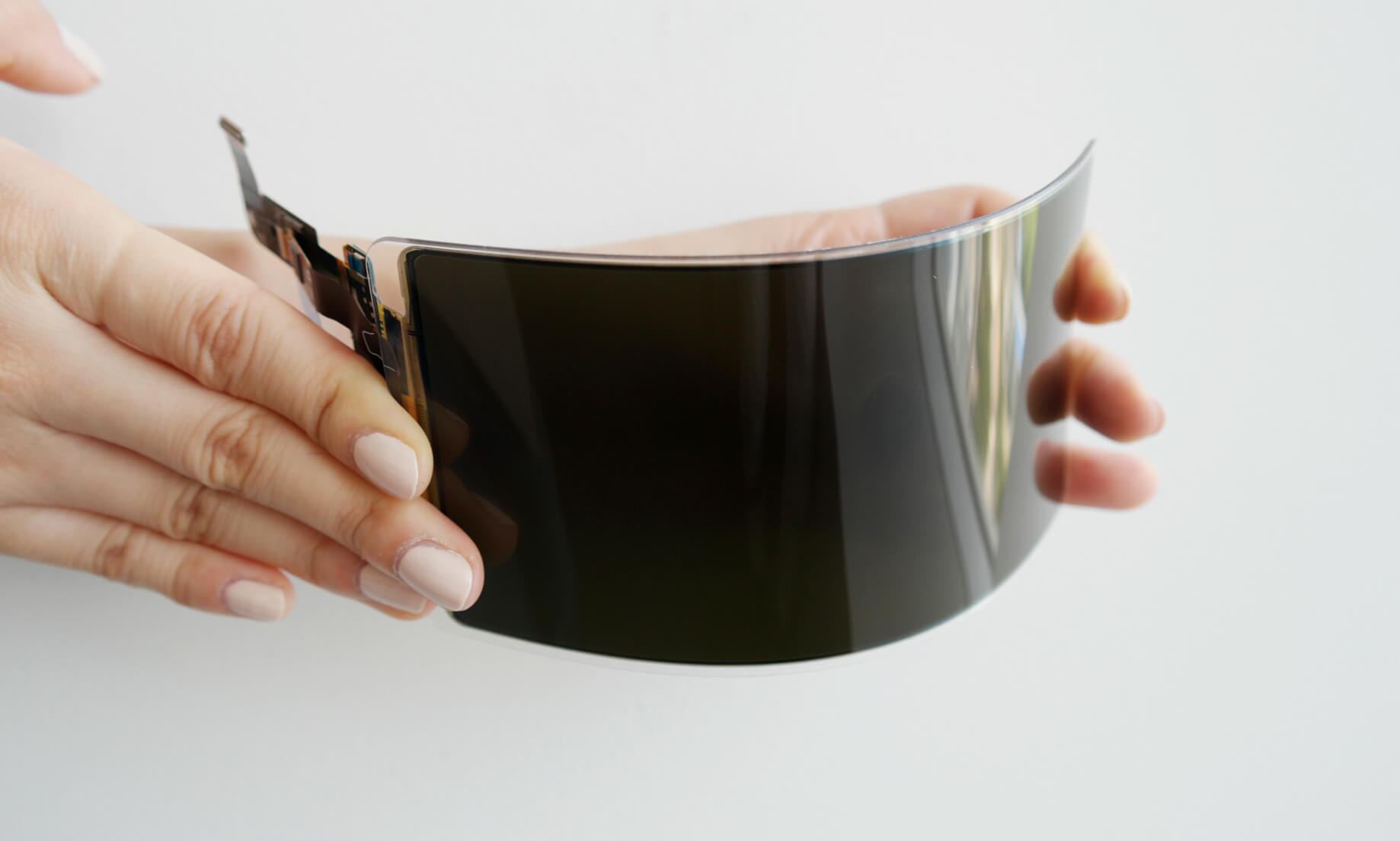 TechSpot is celebrating its 25th anniversary. TechSpot means tech analysis and advice
you can trust
.
Highly anticipated: A truly indestructible smartphone that does not require a case to protect an all-glass design would be a much welcomed improvement. Samsung has developed a highly durable, flexible OLED panel that can survive repeated abuse without cracking.
Even though Corning is steadily improving Gorilla Glass and its resistance to drops and scratches, Samsung has created a flexible OLED panel that is nearly unbreakable. Having just passed UL certification, the new display will be making its way towards smartphones, tablets, portable game consoles, automotive applications, and military devices.
Instead of using glass, Samsung is actually attaching a hardened plastic that remains flexible. Optical characteristics are similar to that of glass, but physical properties make it many times more durable and unlikely to break during any day to day use.
One of the other benefits of using a plastic cover instead of glass is weight reduction. Although it may not seem like much, any little bit of weight saved allows greater flexibility for design engineers creating the rest of the product around the display. Whether that means denser batteries or simply lighter devices to carry around, it will help with the design of future products.
The US Department of Defense requires a 1.2 meter height for its drop test specification. Samsung's unbreakable display was dropped 26 times in a row at room temperature and at freezing temperatures without showing any signs of damage. Going beyond the basic military standard, 1.8 meter drop tests also failed to break or damage the display.
Until Samsung presents a working product to market, we will not know some of the important characteristics of their unbreakable displays. Plastic is typically more difficult to apply an oleophobic or hydrophobic coating to than glass. Fingerprints and water may or may not wipe away as easily compared to glass.
Many plastics also have self-healing abilities whereas glass does not. Samsung makes no mention of any technology used to hide scratches. Unless the cover material is so hard that it will not scratch from most incidents, some form of healing may be necessary to keep the display looking good after extended use.