New facial recognition security system used in US airports identifies first imposter
Three days after it was launched at Washington Dulles International
By Rob Thubron 8 comments
TechSpot is celebrating its 25th anniversary. TechSpot means tech analysis and advice
you can trust
.
Why it matters: Facial recognition remains a controversial issue for many people, but the technology is proving its worth at Washington Dulles International Airport. Just three days after it was implemented, the system identified an imposter attempting to make his way into the US using a fake passport.
US Customs and Border Protection (CBP) writes that a 26-year-old man from Sao Paulo, Brazil, presented a French passport to the CBP officer conducting primary inspections. Thanks to the new facial comparison biometric system, it was discovered that his face didn't match the photo in the passport.
The CBP officer sent the traveler for a comprehensive examination, at which point his authentic Republic of Congo identification card was discovered hidden inside his shoe. He was apprehended, processed, and sent back to Brazil. US officials said this was the first identity scam to be detected using biometric entry and exit comparison, which is now in operation at 14 airports. Dulles first tested the system back in 2015, before fully implementing it on Monday.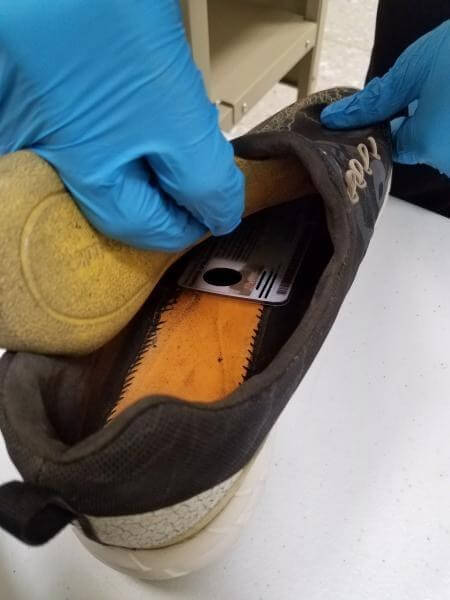 "Facial recognition technology is an important step forward for CBP in protecting the United States from all types of threats," said Casey Durst, CBP's Director of the Baltimore Field Office. "Terrorists and criminals continually look for creative methods to enter the U.S. including using stolen genuine documents. The new facial recognition technology virtually eliminates the ability for someone to use a genuine document that was issued to someone else."
Improved security isn't the only benefit the system brings to airports. Federal officials estimate that it has reduced the average wait time for arriving international passengers by around four minutes. The CBP hopes that facial recognition will ultimately replace boarding passes and IDs.
The main issue people have with the system, of course, is its potential to make mistakes. Customs officials say it has a 99 percent accuracy rate. That's certainly better than one UK police force's facial recognition tech, which once had a 92 percent false positive rate.