The first small modular nuclear reactor has been approved for use in the US
Sustainable energy or an expensive risk?
By Rob Thubron 22 comments
TechSpot is celebrating its 25th anniversary. TechSpot means tech analysis and advice
you can trust
.
What just happened? The United States' first small modular nuclear reactor (SMR) should be operational by the end of this decade. The country's nuclear power regulator has just certified the design for NuScale Power Corp's SMR, marking a significant step toward developing these next-generation power plants, which some say could be used to sustainably power data centers.
Following approval by the Nuclear Regulatory Commission (NRC), NuScale plans to build an SMR plant at the Idaho National Laboratory. The company says its six-reactor, 462 megawatt Carbon Free Power Project should be operational by 2030.
SMRs typically generate 300-500 megawatts (MW) of electric power, though some produce less than 100MW. While any nuclear reactor will raise concerns among the general public, these plants are said to pose far less risk than traditional facilities due to their scale, simple design, and the inherent safety characteristics of the reactor. They also rely on natural circulation, convection, gravity, and self-pressurization, all of which has led experts to cite SMRs as a way of sustaining data center growth.
Image credit: NuScale
Nuclear waste is still a problem with SMRs---spent fuel material can take anything from three decades up to 24,000 years to reach safe radiation levels. However, unlike conventional nuclear power plants that require refueling every year or two, SMR vendors are aiming for every three to seven years. Some designs are estimated to operate for 40 years without refueling.
NRC approval means the SMR is now the seventh reactor design cleared for use in the United States. "SMRs are no longer an abstract concept," said Kathryn Huff, assistant secretary for nuclear energy at the Department of Energy. "They are real, and they are ready for deployment thanks to the hard work of NuScale, the university community, our national labs, industry partners, and the NRC."
NuScale has also applied to the NRC for approval of a larger SMR design that produces 77 megawatts per module, writes AP.
President Joe Biden's administration and Republican lawmakers have backed SMRs, saying they are important in helping to address climate change as the plants offer an alternative to greenhouse-gas-producing fossil fuels. The US Energy Department has provided more than $600 million to the project since 2014.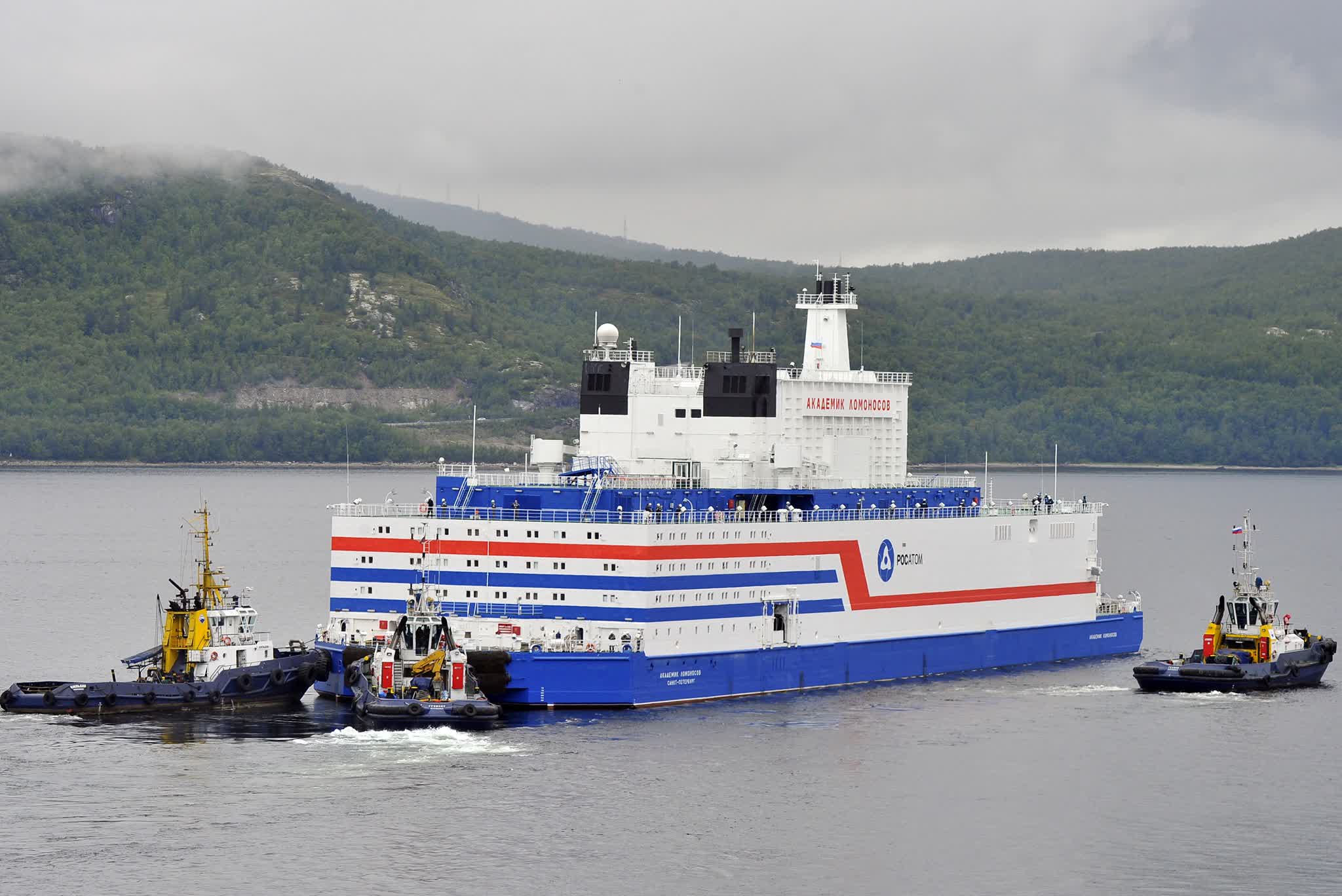 Russia has two SMRs capable of producing 35MW each sitting on a floating power plant (above) off the arctic coast. New SMRs are now under construction or in the licensing process in Argentina, Canada, China, France, South Korea, and the UK, where Rolls-Royce aims to get the first of its reactors online by 2029. NuScale also hopes to build SMRs in Romania, Kazakhstan, and Poland, though building in this region is a concern for nuclear safety experts given Russia's invasion of Ukraine.