Amazon sellers are now paying more than 50% commission
Transaction, logistics, storage, and advertising fees all add up
By Rob Thubron 22 comments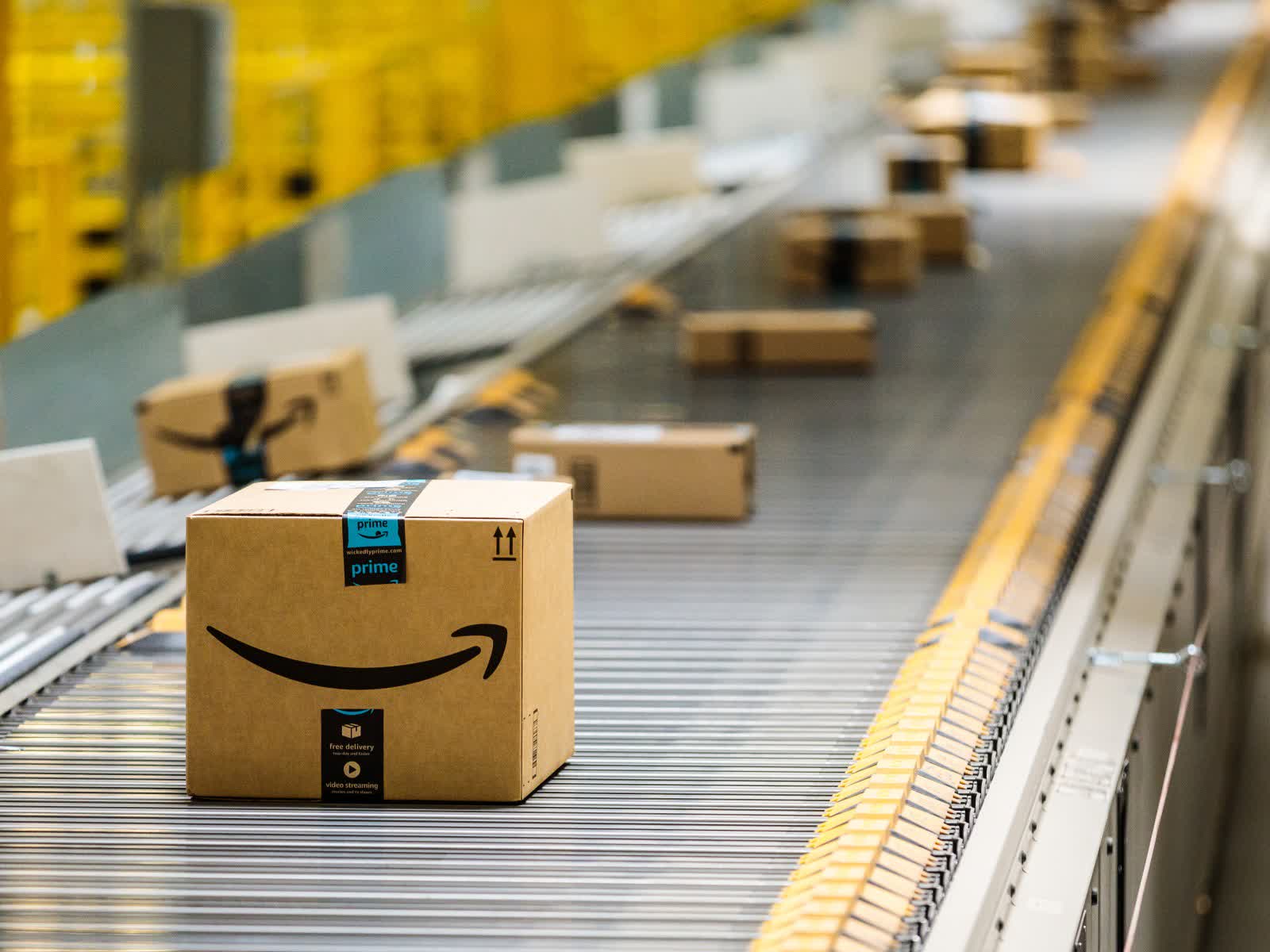 TechSpot is celebrating its 25th anniversary. TechSpot means tech analysis and advice
you can trust
.
In brief: Amazon is tightening its grip on the merchants who sell their goods on its site, charging an average of more than 50% commission on every sale. The amount sellers pay Amazon has been rising every year for six years, but this is the first time the average cut has been more than half the amount each sale generates.
According to a study by Marketplace Pulse, a typical Amazon seller pays an 8 - 15% transaction fee, or referral fee, to Amazon on every sale. They must also hand over 20 - 35% in Fulfillment by Amazon fees, which include storage and other fees, and up to 15% for advertising and promotions. Bloomberg gives the example of a merchant whose fire pit costs $200, of which Amazon takes $112.
The average fees Amazon collected from merchants last year totaled 51.8%, a considerable increase compared to 2016, when that figure was 35.2%. Marketplace Pulse writes that while the 8 - 15% transaction fee has stayed the same for over a decade, but Amazon has raised Fulfillment by Amazon fees every year and introduced increases in storage fees.
It should be noted that paying for Amazon's logistics and advertising services is optional, but most merchants consider these, especially advertising, a necessary part of doing business. Amazon, of course, disagrees.
"Many selling partners have built and run their businesses without advertising," a spokesperson told Gizmodo. "If they choose to advertise their products, they have many service providers to choose from. Sellers are not required to use our logistics or advertising services, and only use them if they provide incremental value to their business."
The spokesperson added that Amazon's fulfillment center is 30% less expensive on average than standard shipping services offered by third-party providers and is 70% less than other two-day shipping options.
Amazon's price increases over the last few years haven't impacted merchants much, thanks to the rise in online shoppers, especially during the pandemic. But the end of the lockdowns saw people spending their money elsewhere, and the current global economic uncertainty means consumers are spending more of their income on essentials and less on unnecessary luxuries, thereby ruling out merchants raising prices.
It's no coincidence that Amazon generated the slowest sales growth in its history last year, and the company is one of the many tech giants laying off staff (18,000 of them) due to overhiring during the pandemic. Amazon has also increased the annual cost of its Amazon Prime subscription by $20.
Melissa Burdick, a former Amazon executive who is now president of Pacvue, told Bloomberg that Amazon is increasing the amount of space on its site dedicated to advertising, which is making each spot less valuable to merchants. "A lot of sellers are choosing to offer discounts rather than advertise because shoppers are responding more to discounts," said Burdick. While Amazon's advertising revenue did grow by 18.9% last year, it was slower than the previous year's 32.2% growth rate.