Half-Life mod adds real-time ray tracing to Valve's seminal first-person shooter
Half-Life with spruced up visuals
By Shawn Knight 11 comments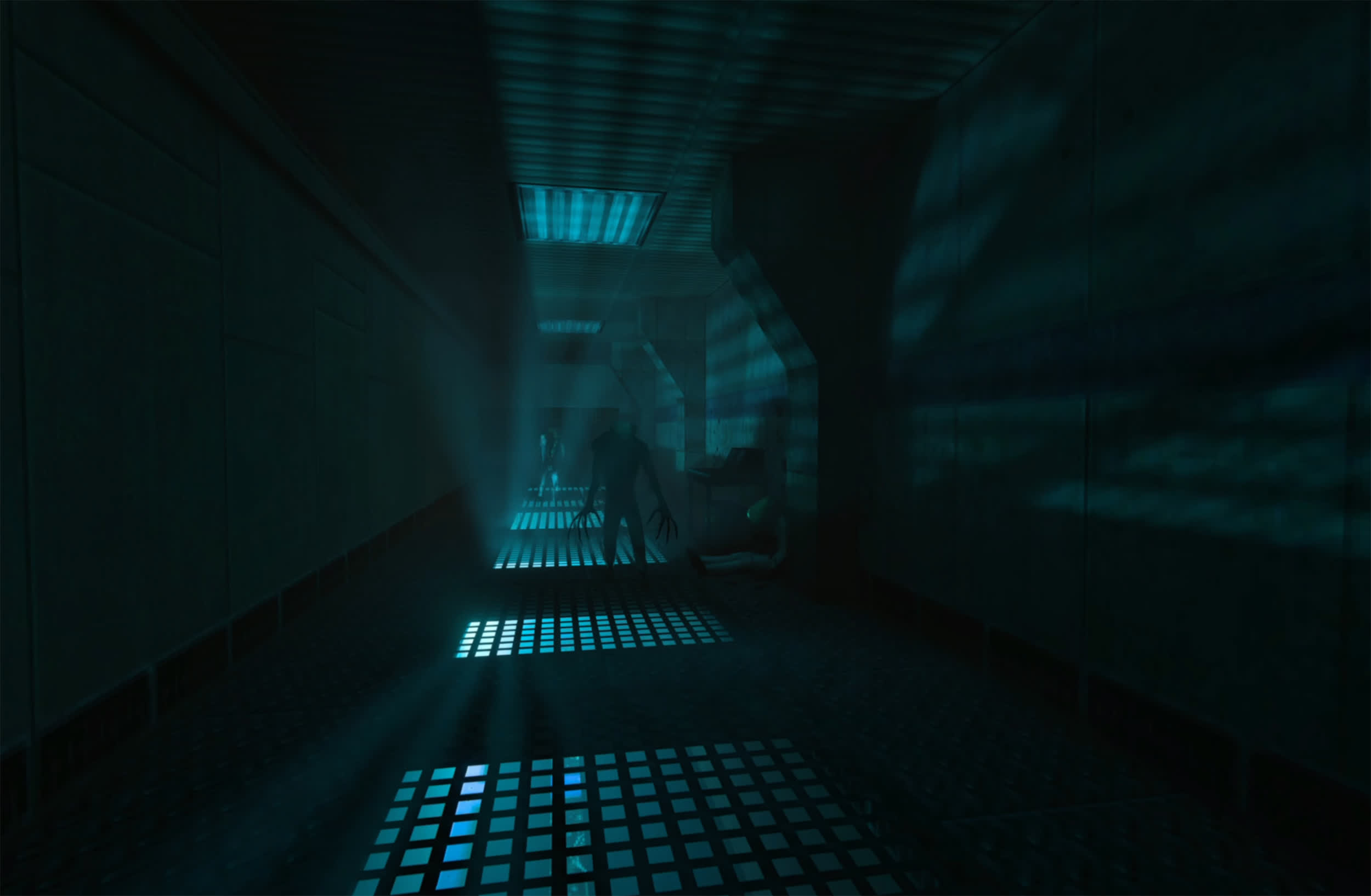 TechSpot is celebrating its 25th anniversary. TechSpot means tech analysis and advice
you can trust
.
Bottom line: The ray traced release trailer showcases a version of Half-Life with enriched visuals that add a new dimension of depth to the nearly 25-year-old game. Everything is still the same at its core, it just looks a lot better with the mod applied.
The long-awaited unofficial ray tracing mod for Half-Life has landed.
A little over a year ago, modder Sultim "sultim_t" Tsyrendashiev shared a YouTube teaser for a new project that adds real-time, hardware accelerated path tracing to Valve's seminal first-person shooter. The mod, a reengineered version of an earlier effort, promised enhancements like reflections, global illumination, refractions and soft shadows.
sultim_t said a playable build and accompanying source code would be released on GitHub when it is ready. "These things, they take time," the modder cautioned.
Fast-forward a little over a year and sultim_t has delivered.
sultim_t is quickly developing a solid reputation in the modding community. Previous projects include ray tracing mods for Serious Sam, Quake and Doom, and joins official mods like Quake II RTX from Nvidia and Bethesda. Digital Foundry described sultim_t's Quake project as less of a mod and more of a full-on ray tracing remaster.
Everything you need to get up and running with the Half-Life ray tracing mod (minus the game itself) has been uploaded to GitHub, complete with instructions on how to install it and a list of known issues. sultim_t warns that some users might experience incompatibility issues with AMD GPUs and further notes that the Hazard Course is not yet supported.
You'll need a copy of Half-Life, of course. sultim_t recommends the Steam version, which can currently be had for $9.99 via the digital distribution platform.
Half-Life has been the source for several mods and remakes since its debut way back in 1998. Among the best is Black Mesa, a fan-made reimagining of the original that eventually earned Valve's blessing and launched on Steam in 2020. It is priced at $19.99 and has more than 85,000 reviews, of which 95 percent are positive.