Microsoft and AMD could be partnering on AI chips
A big opportunity for AMD to cash in on the growing AI market
By Adrian Potoroaca 9 comments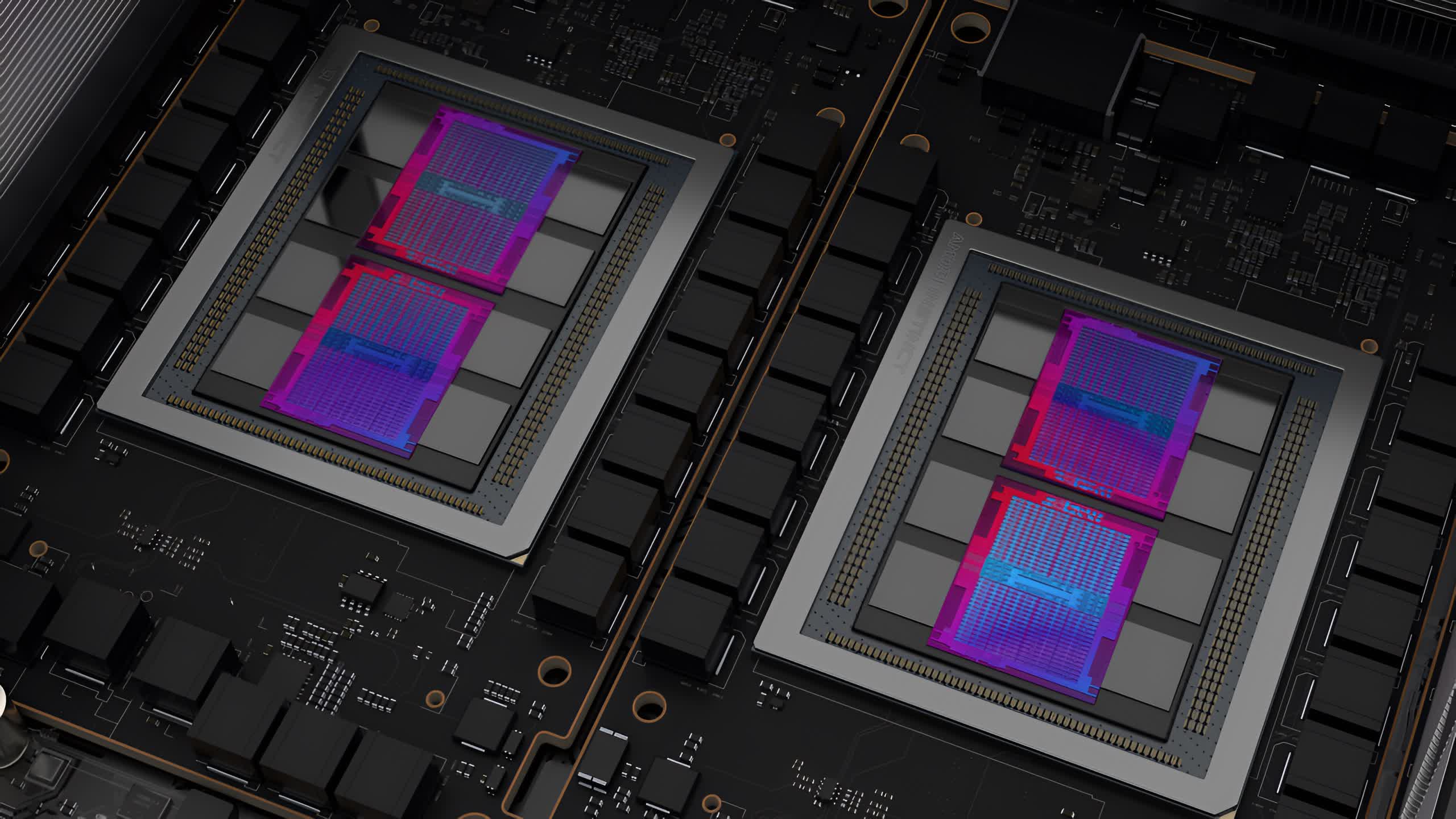 TechSpot is celebrating its 25th anniversary. TechSpot means tech analysis and advice
you can trust
.
The big picture: Developing an alternative to Nvidia's powerful GPUs is a massive undertaking, and companies with deep pockets like Microsoft are more likely to succeed in doing so. The Redmond company arguably needs to go that route as its AI ambitions are growing faster than the supply of data center GPUs.
Earlier this week, we learned that Microsoft might be interested in following the Apple recipe of developing custom silicon for its ambitions. However, this shouldn't surprise anyone watching the tech industry, as pretty much all tech giants are working on their own chips. Facebook, Amazon, Google, Baidu, and others are especially interested in server chips to become less reliant on off-the-shelf hardware and reduce the total cost of ownership for their data centers.
In Microsoft's case, these ambitions started small – the company needed to make aspirational devices for Windows on Arm, so it forged an exclusive partnership with Qualcomm to fine-tune Snapdragon chipsets for Surface PCs. Last year, this collaboration expanded to include purpose-built chips for augmented and virtual reality glasses. By that point, Microsoft had already developed some expertise in creating low-power digital signal processors that aggregate data from various gesture and environment sensors in HoloLens headsets.
A new report from Bloomberg claims the Redmond giant has enlisted the help of AMD to build AI chips. The publication cites internal sources with knowledge of the "Athena" project and the strategy behind it. Microsoft is said to be providing AMD with engineering resources to spearhead the development of specialized hardware for AI training and inference. In turn, this would help the latter company gain a foothold in a market almost completely dominated by Nvidia.
While Microsoft has acknowledged the existence of the Athena project, they say AMD isn't involved in it. This doesn't exclude the possibility the two companies may be working on custom AI accelerators based on AMD's MI300 APUs.
The new partnership is supposedly born of a need to quickly scale up infrastructure for generative AI models, which require vast amounts of computing power. To put things in perspective, the processing power needed to train and run artificial intelligence systems has increased exponentially in recent years. Microsoft and AMD need around $700,000 per day just to run the popular ChatGPT service that is now part of almost every news cycle.
It's quite common for AI startups to spend over 80 percent of the capital they raise on compute costs alone, as the highly sought-after Nvidia A100 and H100 GPUs they typically use cost between $10,000 to $40,000 apiece. This is why Nvidia's annual data center revenue reached the $13 billion mark last year. For reference, AI-specific companies like SambaNova Systems, Cerebras, and Graphcore made $5.1 billion, $4 billion, and $2.8 billion, respectively in 2022.
Now read: The tech world has a new obsession with AI
In partnering with Microsoft, AMD could have a real chance at cashing in on the AI craze. After all, the two companies already have a strong partnership that saw the latter's Pensando Data Processing Units get deployed into the former's Azure cloud.
During a recent investor call, AMD CEO Lisa Su mentioned the company's data center segment saw a drop in operating income during Q1 2023 primarily due to "increased R&D investments to address large opportunities ahead of us." This is likely related to the company's upcoming Bergamo silicon, but Su explained the company has also created a new AI group from teams that were scattered across various divisions. She pointed to generative AIs as AMD's number one strategic priority and an area where the Xilinx acquisition and the "very capable semi-custom team" can bring a lot to the table.
The Redmond company has reportedly spent $2 billion on its chip efforts and currently employs around 1,000 engineers in the Microsoft Silicon team. Microsoft also poached high-profile Apple chip architect Mike Fillipo and put Rani Borkar – a former Intel executive – in charge of the group. It will be interesting to see the capabilities of the Athena silicon, but the first version is expected to be ready in 2024 at the earliest.