This Japanese company believes it can catch up with chipmakers like TSMC by 2027
The rebirth of Japan's semiconductor industry depends on it
By Adrian Potoroaca
TechSpot is celebrating its 25th anniversary. TechSpot means tech analysis and advice
you can trust
.
In brief: A little-known Japanese company called Rapidus aims to mass produce 2nm chips just two years after the likes of Samsung, TSMC, and Intel. Many in the industry consider that an impossible task, but one of the two men leading the company believes it's just a matter of focusing on being the first to break ground on new process technology – kind of like TSMC. Rapidus also has the benefit of being at the center of Japan's strategy to conquer advanced semiconductors, meaning it will see plenty of subsidies over the coming years to fund its ambitions.
Back in 2021, the Japanese government said it would make it a top priority to reboot the local semiconductor industry, which was once a dominant force on the global market. Despite hosting more chip factories than an other country, Japan has fallen behind when it comes to mass-producing chips on advanced process nodes. To put things in perspective, Japan's share of global semiconductor sales has shrunk from 50 percent in 1988 to about 9 percent in 2022.
Meanwhile, Taiwan has become the world leader in this area, mostly thanks to TSMC. The country currently makes more than half of the world's semiconductors, and that figure is over 90 percent if you look at chips made using the most advanced process nodes. South Korea has a much smaller share of the overall market, but dominates when it comes to memory chips, thanks in no small part to companies like Samsung and SK Hynix.
That said, industry veteran Tetsuro Higashi says he's building a semiconductor company that can catch up with the likes of TSMC and Samsung in just four short years. Despite being 73 years old, Higashi is determined to show that Japan has what it takes to rejuvenate its chip industry and help it regain its edge.
It all started in August 2022 with the creation of Rapidus, a government-backed venture tasked with establishing a prototype 2nm-class process node by the end of 2025. Those ambitions became more clear in December last year, when Rapidus enlisted the help of IBM to spearhead research and development efforts. The US-based tech giant has extensive semiconductor IP and was the first company to unveil a 2nm chip design back in 2021.
Rapidus is led by two industry veterans – Tetsuro Higashi (who previously presided over Tokyo Electron) and Atsuyoshi Koike (who previously presided over Western Digital's Japanese arm). It is also backed by a several technology and financial firms such as Kioxia (formerly Toshiba Memory Corp.), Sony, Toyota Motor, Denso, NEC, NTT, Softbank, and Mitsubishi UFJ Bank.
More importantly, the company receives substantial subsidies from the Japanese government. And its partnership with an American firm represents a significant departure from Japan's previous attitude towards working with international organizations when it comes to national efforts. The result is that Rapidus engineers are learning the 2nm process at IBM's research center in Albany, New York, and the US gains a strategic partner in semiconductor manufacturing.
Higashi says that Rapidus is planning to have a cutting-edge manufacturing facility fully operational by 2027. This is a massive undertaking that will cost an estimated seven trillion yen (around $52 billion), most of which will come through government subsidies. As for the location, we only know the company has its eyes set on Chitose, a city located 36 kilometers away from Sapporo, the capital city of the Hokkaido prefecture.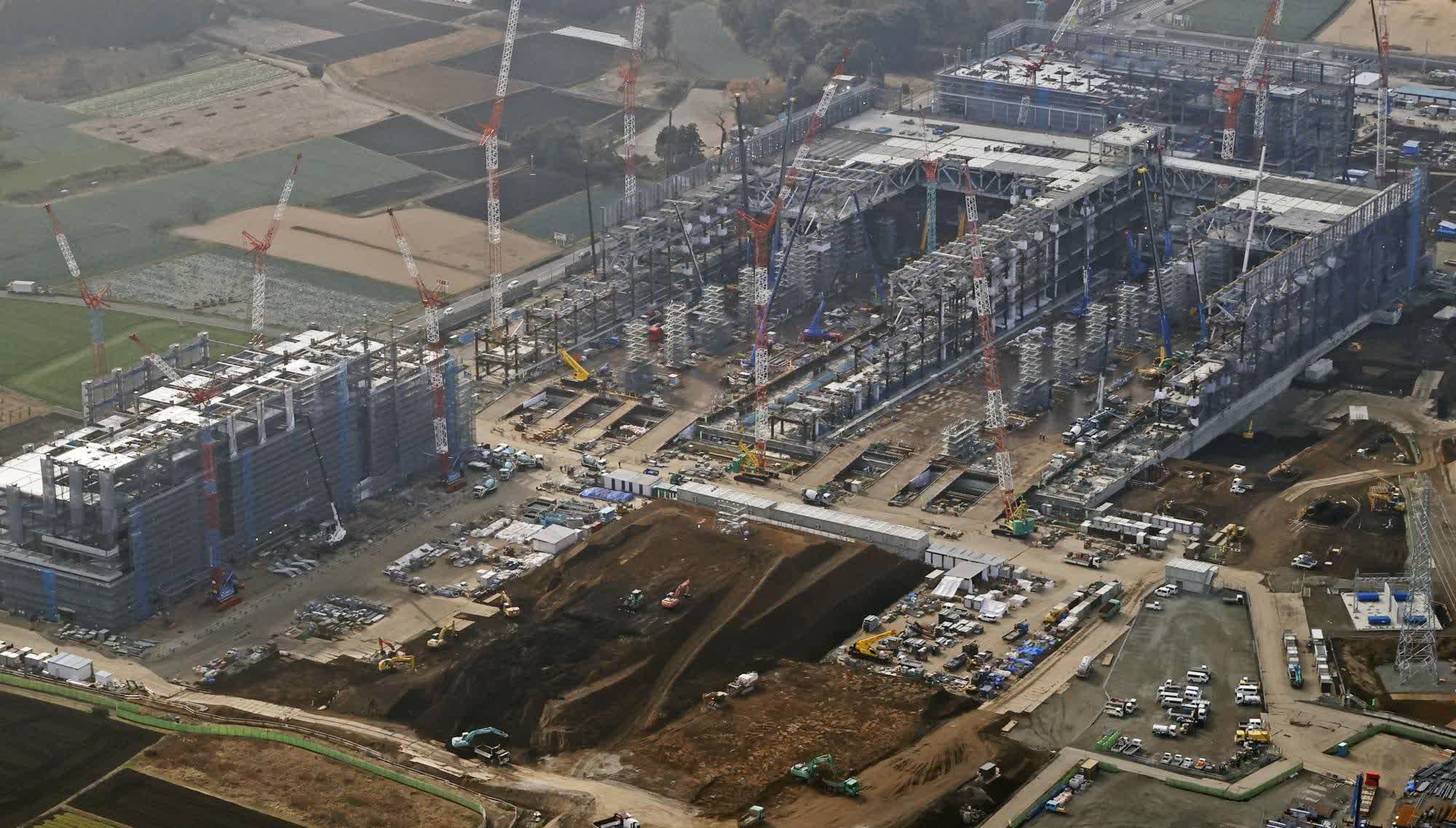 TSMC's factory in the Kumamoto prefecture | Kyodo
Choosing the right location for a chip factory is a difficult task. Chitose has an ample water supply and relies on renewable sources for its energy needs, which make it a good candidate. However, most of the relevant suppliers are clustered in the Kumamoto prefecture, so Rapidus will need to encourage them to have a presence in Hokkaido as well. Notably, this is where TSMC is building a chip plant as part of a joint venture with Sony.
Also read: Aiming for Atoms – The Art of Making Chips Smaller
Perhaps the biggest challenge for Rapidus will be to acquire all the necessary EUV lithography equipment from ASML. Intel, Samsung, and TSMC are also looking to secure EUV machines for their expansion plans, which is why lead times are now around two years. Luckily for Rapidus, US sanctions against Chinese semiconductor firms have blocked some orders, which may help reduce waiting times for everyone else.
Unlike other low-profile chipmakers, Rapidus isn't interested in making chips using older, more mature process nodes. Furthermore, Higashi explains the company won't be able to compete with the likes of TSMC and Samsung when it comes to manufacturing volume, so it will instead focus entirely on beating them in the transistor miniaturization race.
Building a leading semiconductor company from scratch is a bold bet, but now that Moore's Law has slowed down, it may actually be easier to catch up with existing chipmakers. We'll have to wait and see, as companies like TSMC, Samsung, and Intel have deep pockets and are just as determined to take chip manufacturing to the next level since their future depends on it.