A former Apple engineer stole autonomous driving secrets and sold them to China, the DoJ says
Cupertino's Project Titan now a victim of Beijing's ruthless spying tactics?
By Alfonso Maruccia 19 comments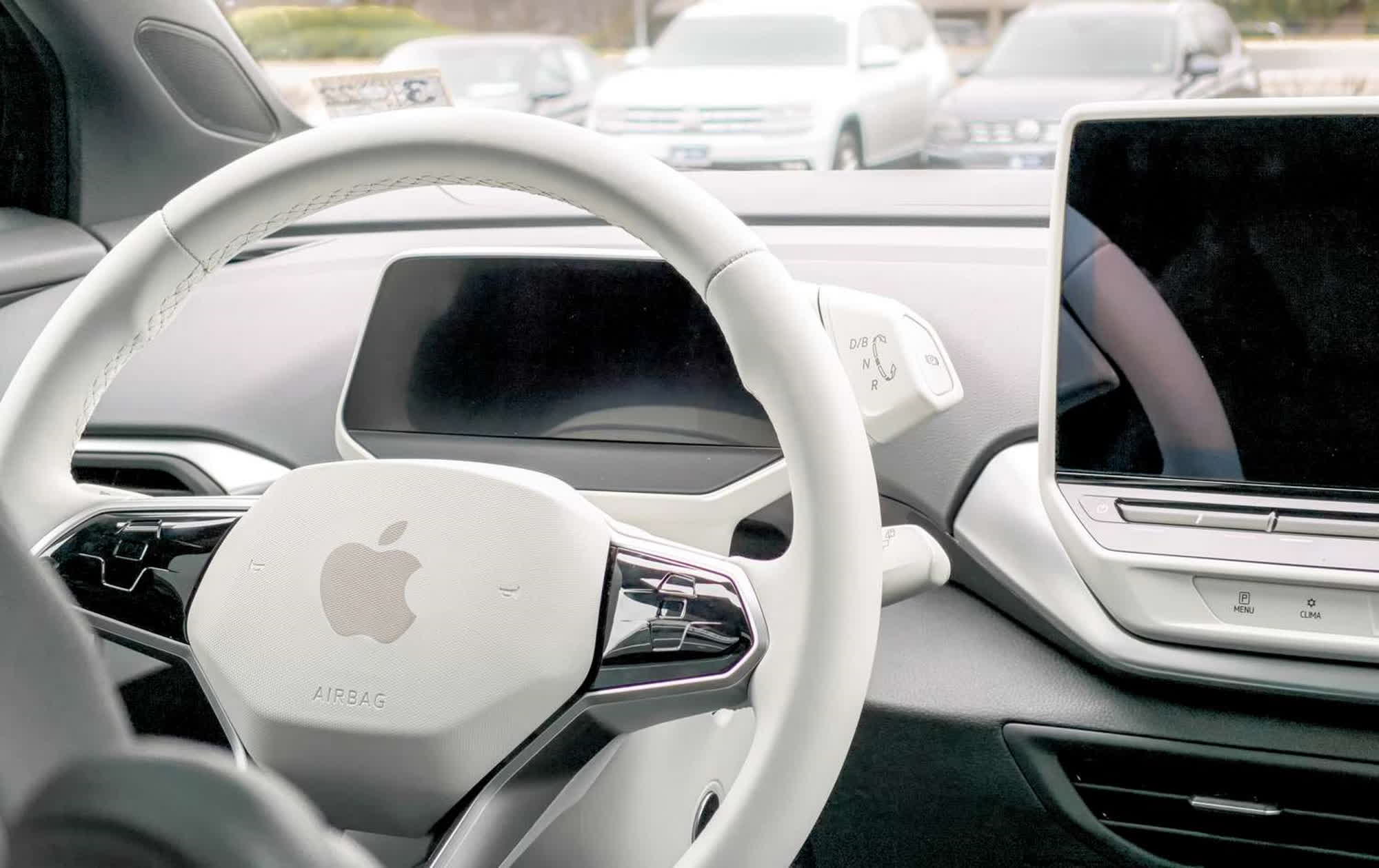 TechSpot is celebrating its 25th anniversary. TechSpot means tech analysis and advice
you can trust
.
What just happened? The US Department of Justice is announcing its new Disruptive Technology Strike Force initiative, with five cases regarding export and trade secrets violations. One of those cases is about Apple's secretive autonomous vehicle, which was seemingly spied on by a former employee working for China's very active espionage machine.
Software engineer Wang Weibao was hired by Apple in 2016 to work on Project Titan, Cupertino's electric self-driving car that has been a work-in-progress tech for a decade now. The developer spent 18 months in Apple's offices, before getting a new job related to autonomous driving from another company in China.
According to the US Department of Justice (DoJ), Wang Weibao was essentially a spy for the Chinese government. During his last days at Apple, the developer accessed "large amounts of sensitive proprietary and confidential information," as Apple representatives later discovered by looking at the company's access logs.
After a search in his home in Mountain View, California, turned up large quantities of Apple's proprietary data, Wang decided to fly from San Francisco to Guangzhou on a "one-way ticket" that same night. He likely brought Apple's secrets with him, and now the DoJ has charged the former engineer with six counts of stealing or attempting to steal trade secrets.
Wang, who will likely stay in China for the foreseeable future, now risks a potential maximum statutory sentence of 10 years in prison and a fine of $250,000 – or twice the gross gain or loss resulting from the scheme – for each count of theft or attempted theft of trade secrets, the DoJ has revealed.
Wang's case is part of the Disruptive Technology Strike Force program, which is co-led by the Departments of Justice and Commerce to counter efforts by "hostile nation-states" working to "illicitly acquire" sensitive US-based technology to advance their authoritarian regimes or facilitate human rights abuses. The new "Strike Force" is currently dealing with a total of five cases regarding export violations, smuggling and trade secret theft.
Two of the other cases unsealed by DoJ are about "alleged procurement networks" working to help Russian military and intelligence services; another case is about a software developer stealing trade secrets from a US company for a Chinese competitor; the last case is about a Chinese network trying to bring isostatic graphite to Iran for the country's alleged nuclear weapons program.
Matthew S. Axelrod, Assistant Secretary for Export Enforcement at the Department of Commerce, said that protecting sensitive American technology like source code for "smart automotive manufacturing equipment," or even items used to develop quantum cryptography, against illicit acquisition attempts by US adversaries is the core mission of the Disruptive Technology Strike Force.