July 2023 was the Earth's hottest month on record as more regions feel the effects of global warming
The world is getting hotter by the day, with no immediate respite in sight
By Kishalaya Kundu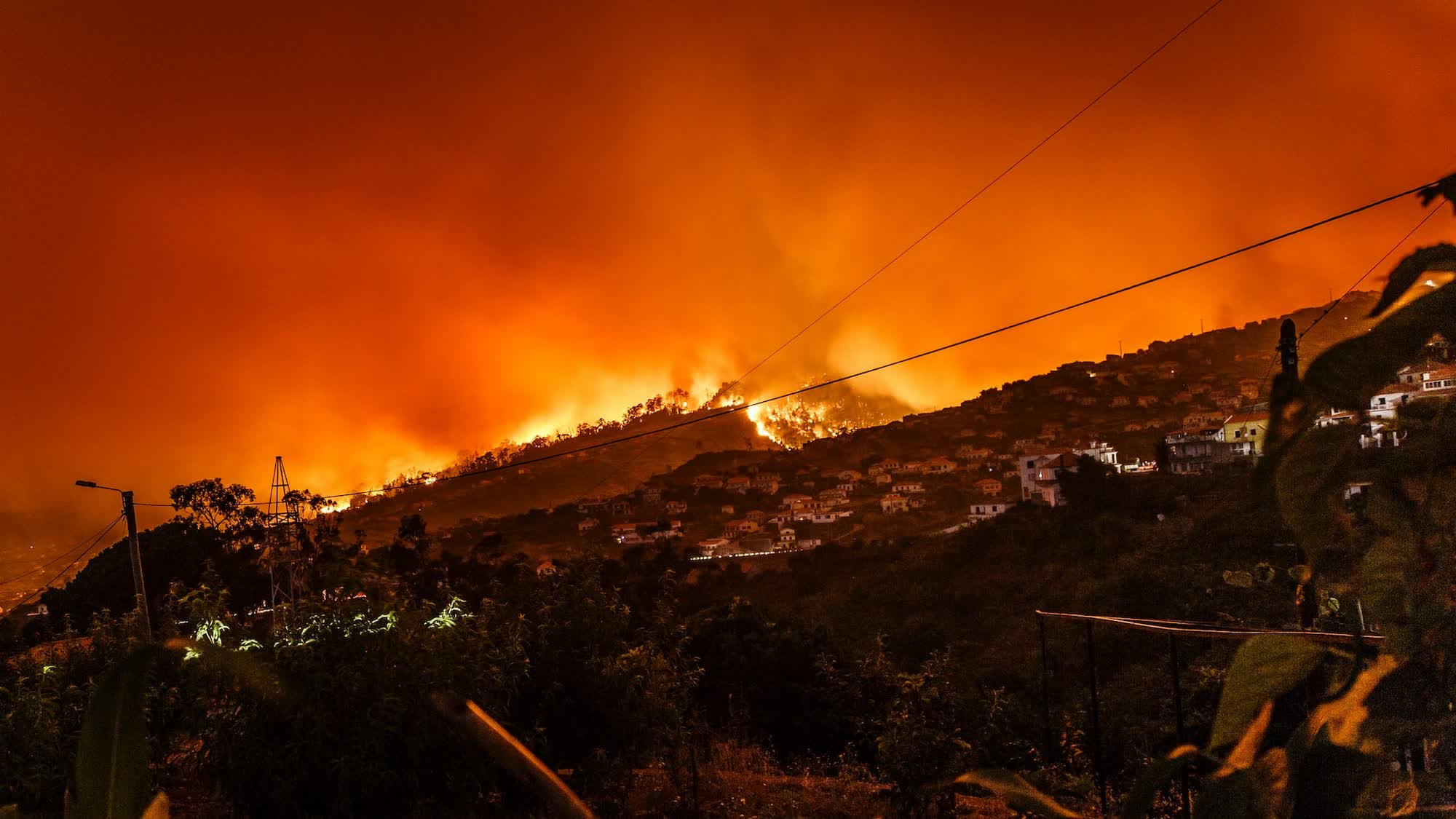 TechSpot is celebrating its 25th anniversary. TechSpot means tech analysis and advice
you can trust
.
What just happened? The European Union's climate observatory confirmed this week that July was the hottest month ever recorded on Earth. In its report, the organization pointed at the abnormally high temperatures recorded on both land and sea during this summer and warned of dire consequences if the rise continues unabated.
According to a press release by the European climate monitoring organization, July's global average temperature of 16.95C (62.51F) was 0.33C (0.59F) higher than the earlier record set in July 2019, when the global average temps hit 16.63C (32F). Alarmingly, the temperatures are not only higher than the last several decades of recorded history, but according to Samantha Burgess, deputy director of the EU's Copernicus Climate Change Service, the global temperatures have not been this high for the past 120,000 years of combined observational and paleoclimate records.
The global average temperature for July 2023 was the highest on record for any month and 1.5 degrees Celsius (2.7F) warmer than the average for 1850 to 1900. The average temp for the month was also 0.72C (1.3F) warmer than the 1991-2020 average for July, which further confirms the steady rise in temperatures that people have been experiencing the world over. The organization further revealed that June 2023 was also the hottest June since at least 1950.
Also read: Sustainable Computing, Explained -- Reduce, Reuse, Recycle. But... Is It Really That Simple?
The ill effects of extreme weather are being felt by people around the world, but the region most affected by the rising temperatures this year is Europe, where most Mediterranean countries saw record-high temperatures this summer, resulting in unbearable heatwaves and devastating forest fires. Alongside Europe, extreme heat also wreaked havoc in North Africa, the Middle East, and Asia, with temperatures climbing above 40C (104F) in many regions.
Overall, global temperatures are said to have risen by 1.2 degrees Celsius (2.16F) since the 1800s, largely due to the burning of fossil fuels over the past several decades. The increase in temperatures has not only made heatwaves hotter, longer and more frequent, but also resulted in extreme weather conditions, such as storms and floods. The disasters have destroyed livelihoods, decimated livestock, and killed humans in record numbers.
Coastal communities and marine ecology have also suffered greatly due to the rising temperatures, as the world's oceans have set new heat records this year. The temperature of the oceans' surfaces reportedly rose to 20.96C (69.7F) on July 30, beating the 20.95C record from March 2016. According to Burgess, 2023 is already "the third warmest year to date at 0.43C (0.77F) above the recent average, with the average global temperature in July at 1.5C (2.7F) above pre-industrial levels."