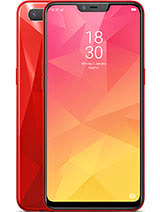 Pros:
Large display, generously sized battery, very affordably priced.
Very affordable, Dual-lens camera, Some 2018 design features, Amazing battery life
Long-lasting battery, Fingerprint sensor included this time around, Improved camera performance with dual sensors
Cons:
Display is only 720p, lack of manual camera modes, middling low light camera performance, We say The entry-level 3GB RAM/32GB storage variant of the Realme 2 is ideal for those on a tight budget as it covers the essentials with a large 720P display and e...
Slower performance than its predecessor, MicroUSB, Plastic build, 720p display
TechSpot is supported by its audience. When you buy through our links, we may earn a commission.
Learn more
.
Large display, generously sized battery, very affordably priced
Very affordable, Dual-lens camera, Some 2018 design features, Amazing battery life
Long-lasting battery, Fingerprint sensor included this time around, Improved camera performance with dual sensors
Display is only 720p, lack of manual camera modes, middling low light camera performance, We say The entry-level 3GB RAM/32GB storage variant of the Realme 2 is ideal for those on a tight budget as it covers the essentials with a large 720P display and e
Slower performance than its predecessor, MicroUSB, Plastic build, 720p display
The Snapdragon 450 is a downgrade from its predecessor, An HD display that has lower brightness levels, Photos by Raj Rout, RealMe 2