Intel Skull Canyon NUC6i7KYK Review
Page 8 :

A Powerful Small Form Factor PC By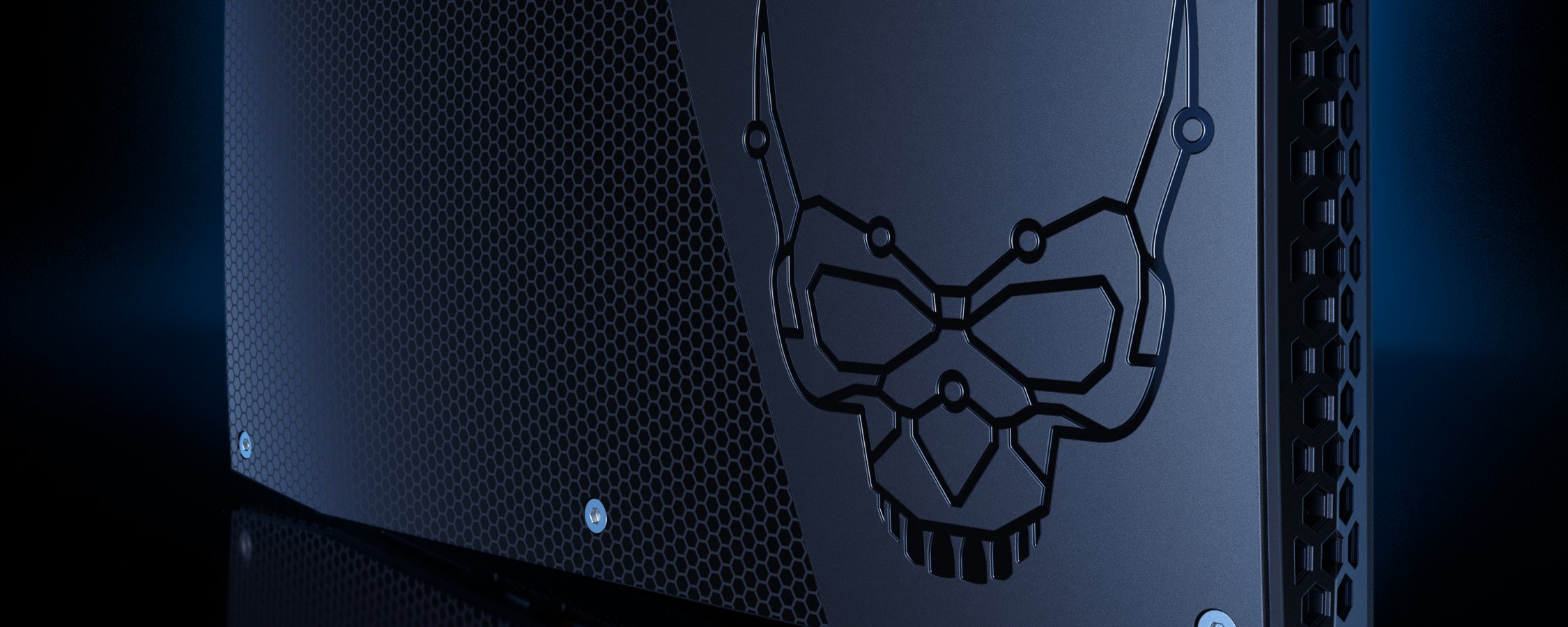 TechSpot is celebrating its 25th anniversary. TechSpot means tech analysis and advice
you can trust
.
When you buy through our links, we may earn a commission.
Learn more
.
A Powerful Small Form Factor PC
The Intel NUC6i7KYK is without a doubt the fastest NUC currently available and one of the most powerful small form factor PCs on the market. However, that power comes at a potentially discouraging price.
The Asrock DeskMini 110 featured for comparison throughout this review costs just under $500 fully configured while the NUC6i7KYK will set you back more than twice that amount. Granted, the NUC is smaller, sleeker and better looking, but once you get under 2L, does the size of a desktop PC really matter?
The NUC6i7KYK sacrifices storage options compared to the DeskMini 110, not to mention that it runs louder and hotter under load. At idle the NUC6i7KYK ran at 36 degrees but under full load temperatures reached a scorching 96 degrees – though still 4 degrees below the maximum 100ºC operating temperature stated by Intel's spec – it's bloody hot either way. Meanwhile the boxy DeskMini never exceeded 47 degrees.
When it comes to general computing and even productivity, both the DeskMini 110 and NUC6i7KYK deliver great performance that is comparable to much larger desktop PCs.
The big setback for the DeskMini 110 was its graphics solution. The HD Graphics 530 is pretty dismal and this is where the Skylake-H chip in the Skull Canyon NUC makes a real difference. Granted, it's far from a true gaming solution, but the Iris Pro Graphics 6200 is a significant step up from other integrated solutions tested previously. The NUC6i7KYK is acceptable for casual gaming, though we have to admit it's a steep price to pay for a part time gamer.
While it's possible to play most games on the NUC6i7KYK, be aware that not all work flawlessly, or at all. Fallout 4 for example wouldn't play correctly and Thief constantly crashed the entire system. All these issues are likely just driver problems, but they are still annoying.
Despite Intel pushing the gaming angle, we see the NUC6i7KYK as more of a professional device, something content creators might use as a backup or alternate rendering machine for video production as an example.
We think a discrete GPU is still necessary for gaming and therefore we hope to eventually see a similar device using the Core i7-6820HQ or 6700HQ processor along with a dedicated mobile GPU. A cheaper Core i5-6440HQ model geared for gaming could be really exciting as well.
Overall, the Intel NUC6i7KYK is a high quality small form factor computer that's the best in its class, it's just a matter of enthusiasts finding a purpose for it and then justifying its price premium.
Pros: Quad-core i7-6770HQ delivers snappy productivity performance in a 0.68L package. Solid connectivity options including Thunderbolt 3.0.
Cons: Integrated graphics still only good for casual gaming and external GPUs will be limited to PCIe 3.0 x4 bandwidth. Pricier, hotter and louder than rival units.