LG G6 Review
Page 3 :

Graphics, Throttling and NAND Performance By
TechSpot is celebrating its 25th anniversary. TechSpot means tech analysis and advice
you can trust
.
When you buy through our links, we may earn a commission.
Learn more
.
Graphics, Throttling and NAND Performance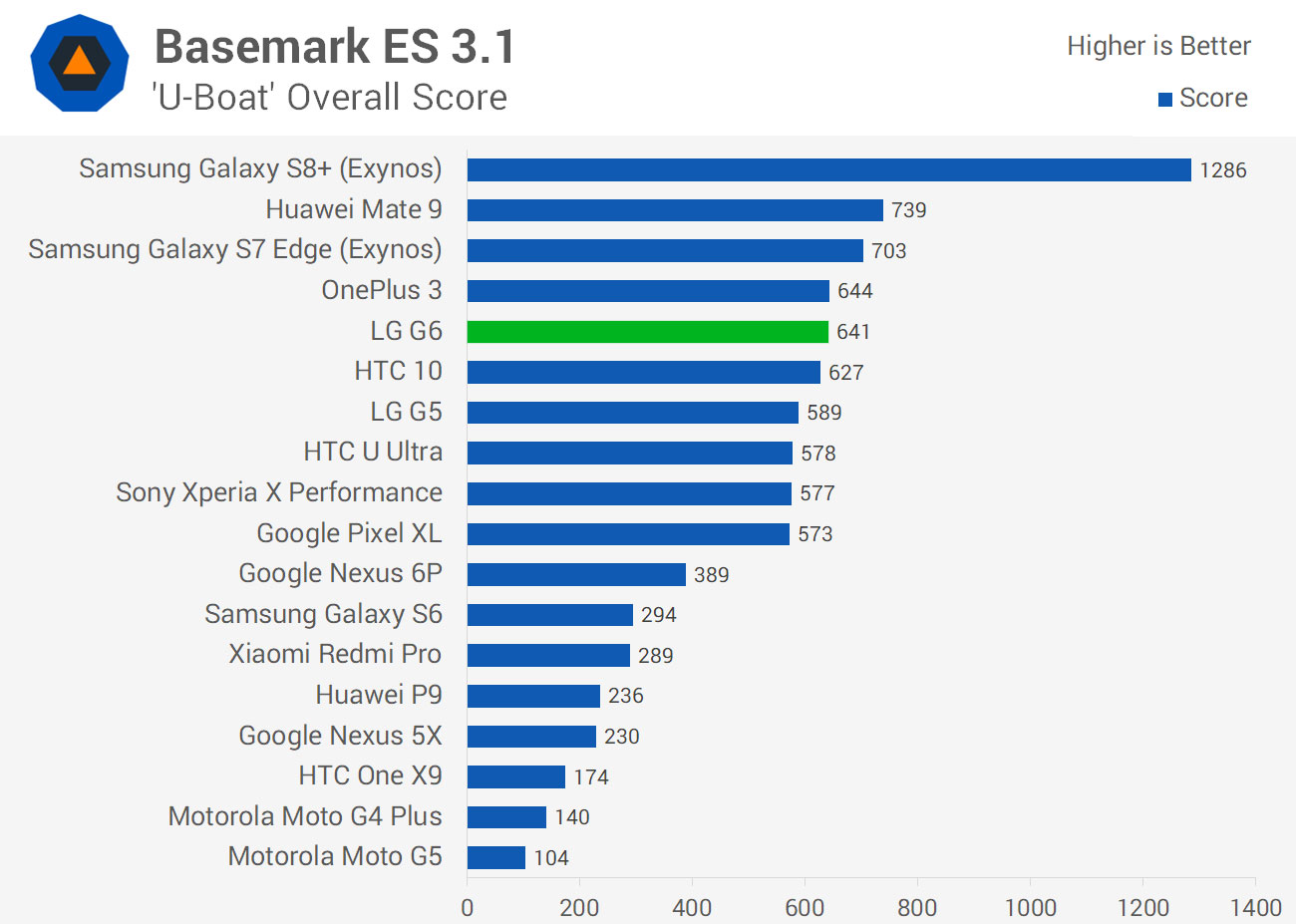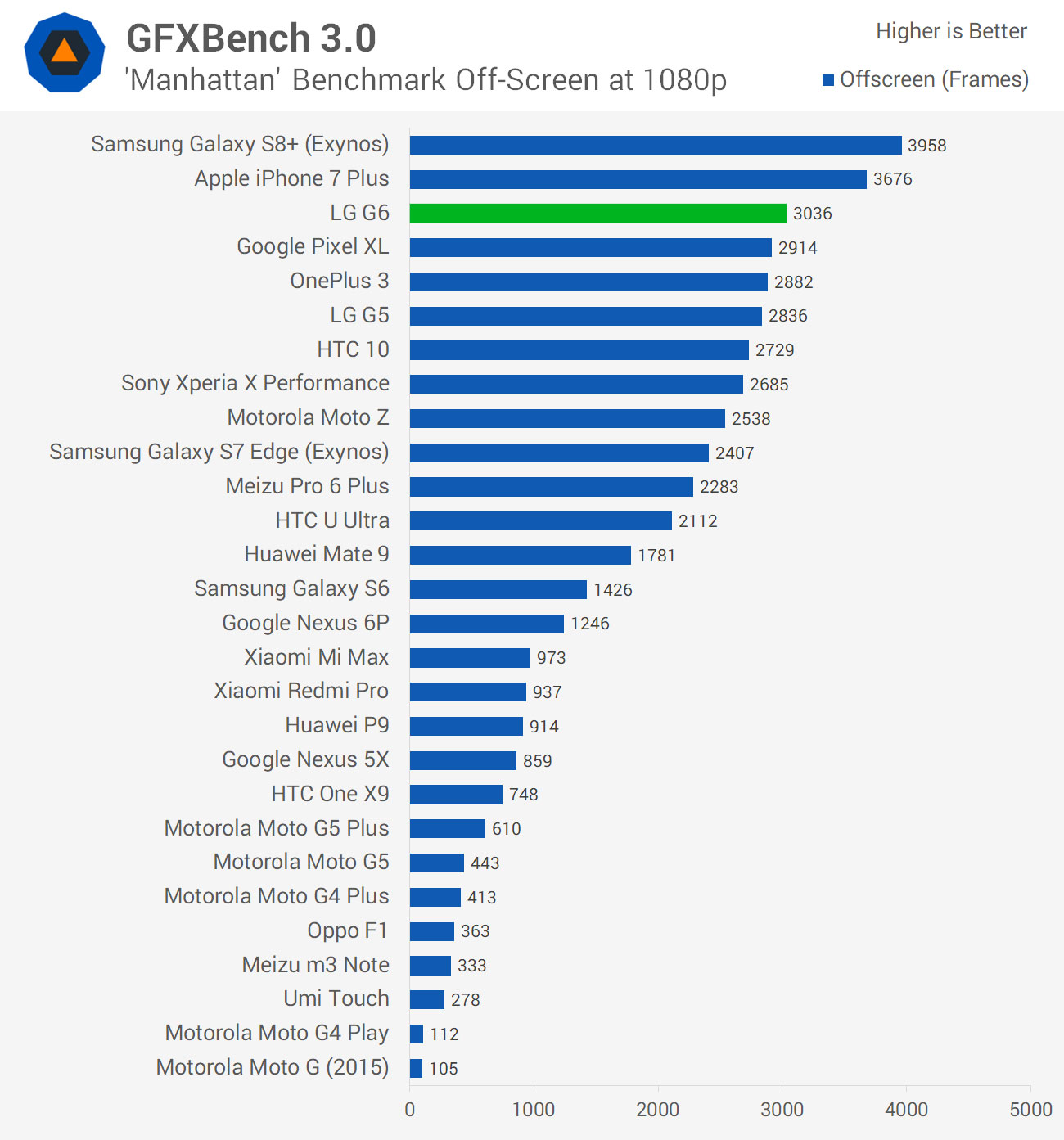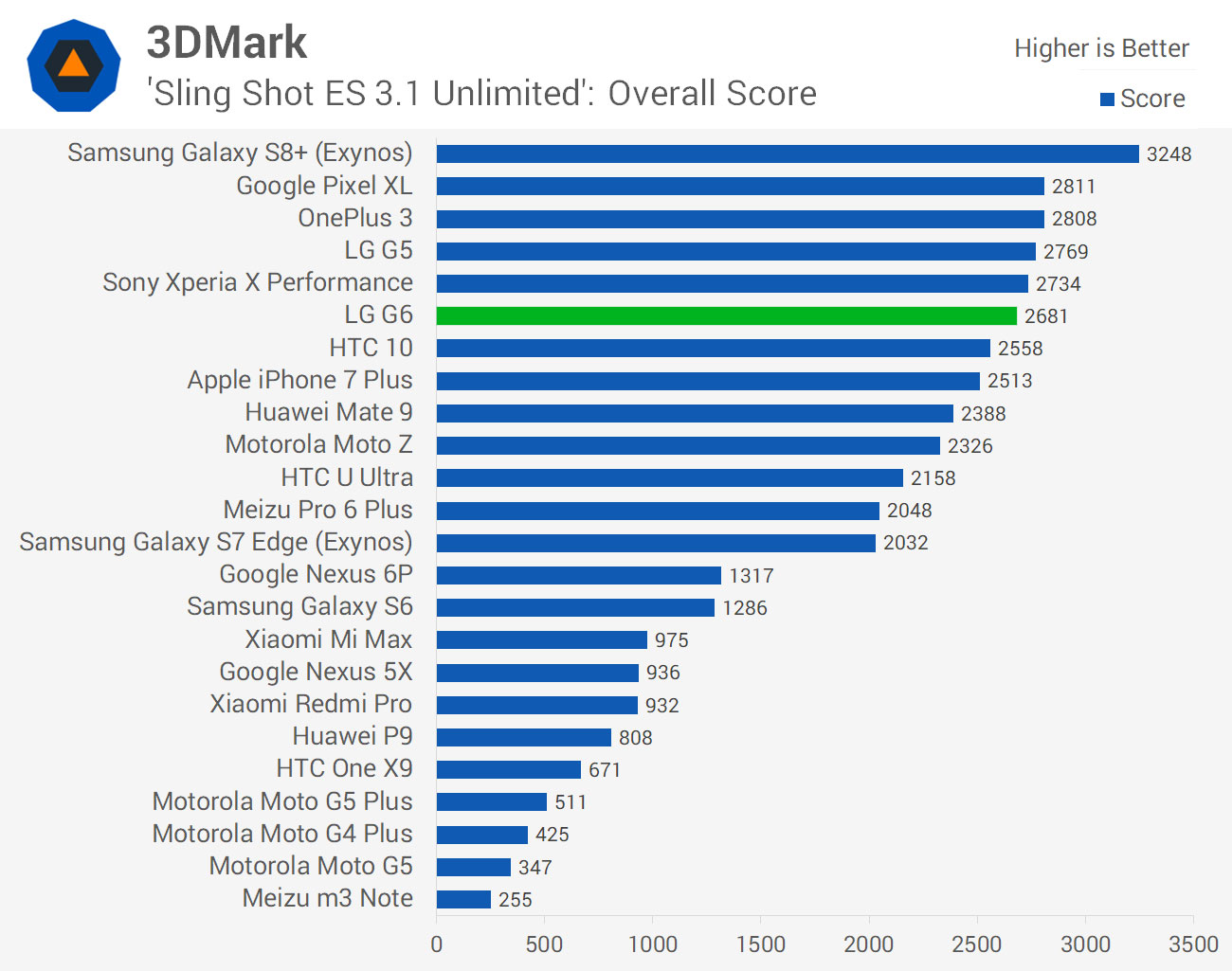 While CPU performance remains somewhat near other current-generation SoCs, the G6 unfortunately falls behind by a considerable margin in GPU workloads. The Galaxy S8+ is a good 32 percent faster on average in GPU-limited workloads, and manages to be twice as fast in Basemark's intensive U-Boat test. The Mate 9 is only 10 percent faster, though its GPU isn't as strong. The Snapdragon 835's GPU is more powerful than either of these GPUs, so LG is missing out on top-end graphics performance by sticking with the S821.
It's not surprising to discover the LG G6 is only 10 percent faster in GPU-limited workloads than last year's LG G5, as the GPU only received a minor clock speed improvement moving from the S820 to S821. In GFXBench's on-screen tests, the LG G6 actually comes in two percent slower due to its higher resolution display.
Throttling is still a concern with the Snapdragon 821 in the LG G6. After 25 minutes of intense gaming, performance drops by 25 to 35 percent, which is the highest rate of throttling we've seen from any Snapdragon 820/821 device. In fact, it throttles harder than the G5 in GFXBench's 3.1 test, resulting in a lower score after 25 minutes.
Exynos SoCs still do perform far worse in these long-term stress tests, however the Exynos-powered Galaxy S8+ still outperforms the LG G6 during a lengthy gaming session.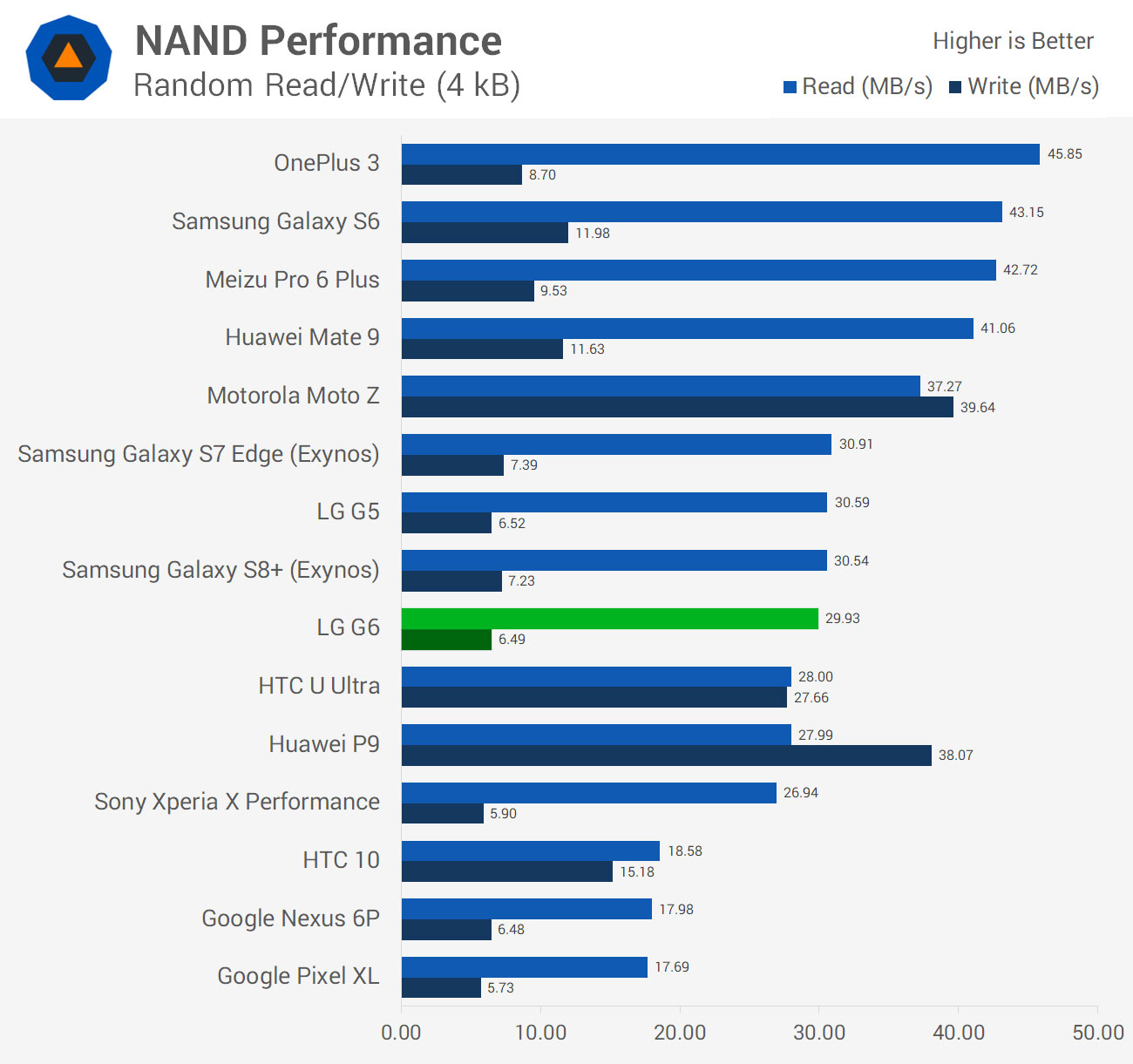 The only major difference in NAND performance between the LG G5 and LG G6 is the G6's far superior sequential write speeds. Every other aspect seems largely unchanged, leaving the G6 as a mid-table performer amongst high-end Android handsets. It'd be nice to see an LG flagship equipped with top-of-the-line storage in next year's model.