Alienware Alpha Review
Page 3 :

Console Experience, Hardware Upgrades By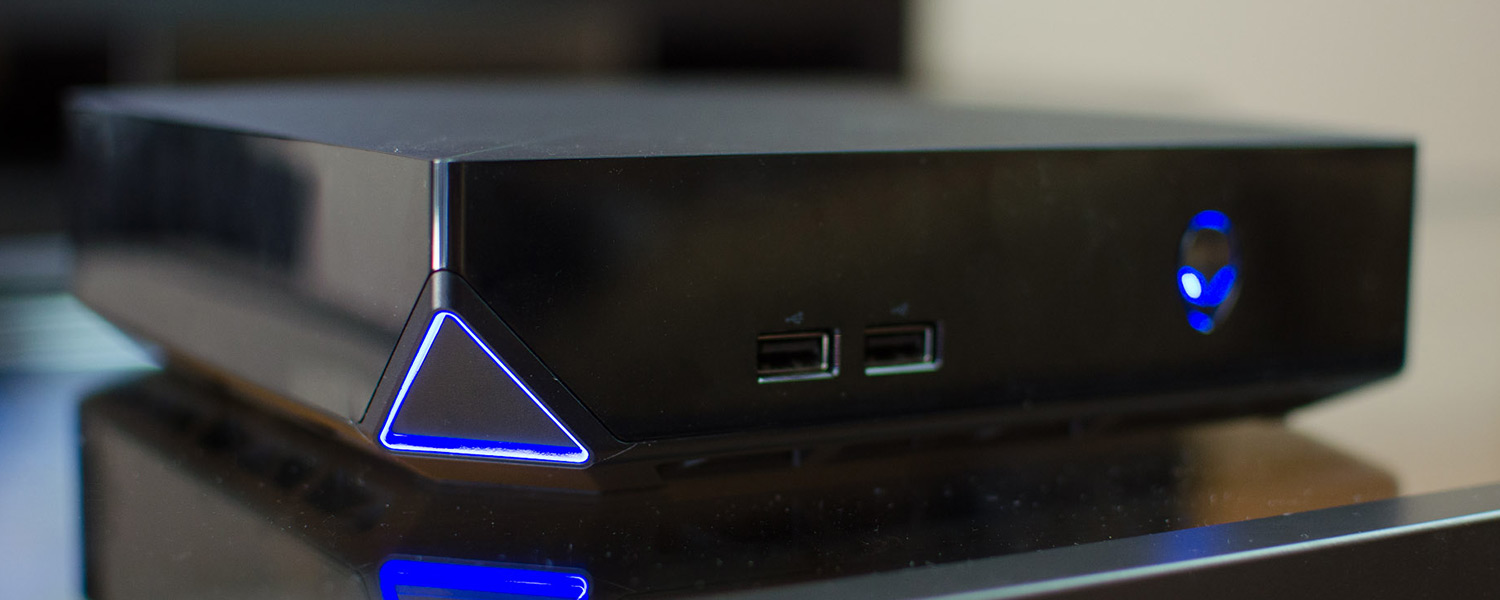 TechSpot is celebrating its 25th anniversary. TechSpot means tech analysis and advice
you can trust
.
When you buy through our links, we may earn a commission.
Learn more
.
Console Experience, Hardware Upgrades
The main interface loaded on the Alienware Alpha is the AlphaUI, which is a controller-friendly UI that loads automatically with Windows 8.1. It's a basic interface that essentially allows you to launch Steam Big Picture mode, as well as configure a few settings and exit to the standard Windows interface. I think of it as basically a launching pad for Steam, and nothing else.
One thing I did notice is that the AlphaUI can be a little slow, considering the relative power of the Alpha's hardware. Powering up the system and loading Windows is somewhat fast, but then you have to deal with a lengthy AlphaUI loading splash screen, which seems unnecessary considering the feature set of the interface itself.
The HDMI In feature is also a little lacklustre, merely acting as a passthrough for another device with no added functionality. With most TVs and amps having multiple HDMI inputs these days, I'm not sure why you'd plug something into the Alpha when you could simply plug it into the TV.
Steam's Big Picture mode is a completely different story. The interface is relatively easy to navigate, smooth, and well featured. It's a very console-like experience, and suits controller usage very well. Launching games, buying games, and using Steam's social features are all easy in this mode, and you avoid the annoyances of using a keyboard and mouse. On top of this, you also gain access to a TV-friendly in-game Steam interface that allows you to browse the web and check in with friends.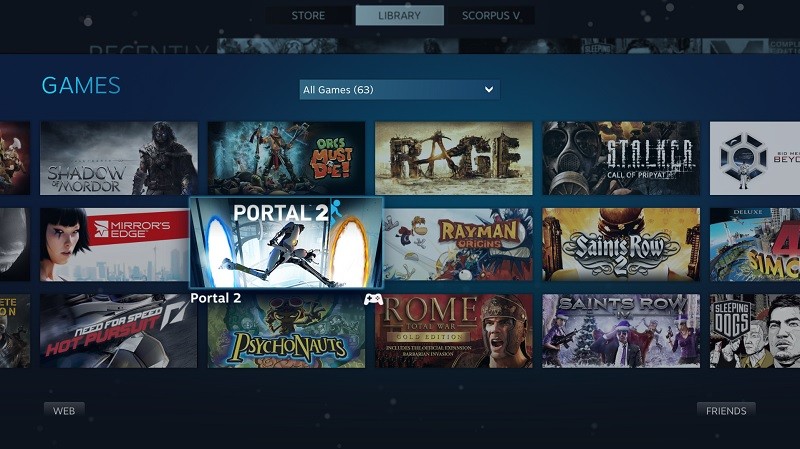 While I haven't had a whole ton of experience with the Xbox One and PlayStation 4 interfaces (I'm a PC gamer), Steam Big Picture comes with many of the same features. It's a great way to play PC games on a TV without having to dive into Windows.
As you might expect, the Steam-focused experience is great for those that just use Steam, but not so great if you have games through other services. While Steam does support launching external games through the interface, you will almost certainly have to plug in a keyboard and mouse to install them and add them to the Steam client.
Sometimes launching external games goes smoothly, such as if you're logged in to Origin and want to play Dragon Age: Inquisition. Other times it's not so good, such as when Ubisoft's awful Uplay client decides not to automatically launch a game after you launch it in Steam. If you haven't bought a single game through Steam, the experience could very easily and very quickly get messy, and certainly won't be a keyboard-less experience.
One of the benefits of buying the Alienware Alpha over a console is its upgradeabilty. The top cover very easily comes off the Alpha, revealing the two blower fans, which also can be easily removed. Behind the CPU fan are the two RAM slots, which easily allow you to add in more memory. Considering the costly upgrades to the Alpha, and the fact that 4 GB of DDR3L-1660 is just $40 on Newegg, adding in more memory yourself is a great option.
As for the hard drive, it's a standard 2.5" drive that can be replaced with ease. Alienware offers 1 TB and 2 TB hard drive upgrades bundled with other upgrades, but you can add in more storage yourself for just $60 (1 TB) or $135 (2TB). Buying your own 1 TB 2.5" hard drive and 4 GB of memory will set you back around $100, which is $50 less than the upgrade would cost through Alienware's official store (and you end up with a spare 500 GB hard drive).
While hard drive upgrades are an option, as I mentioned in the performance section I would highly recommend installing an SSD, especially if you have the cash to purchase a high-capacity one. A 500 GB Samsung EVO SSD, for example, costs around $250 and will significantly improve the performance of the Alpha. Crucial's MX100 drives are a budget option if you'd rather not shell out as much.
The final upgrade path available to you is the CPU upgrade. There isn't a whole lot of thermal room in the Alpha to upgrade to significantly more powerful processors, but 35W T-series Haswell parts will easily fit into the LGA1150 socket on the motherboard. Unfortunately these parts are very hard to source, so unless you want to downclock a standard part and carefully manage your thermals, I'd recommend sticking with the Alienware upgrades even though they're expensive.