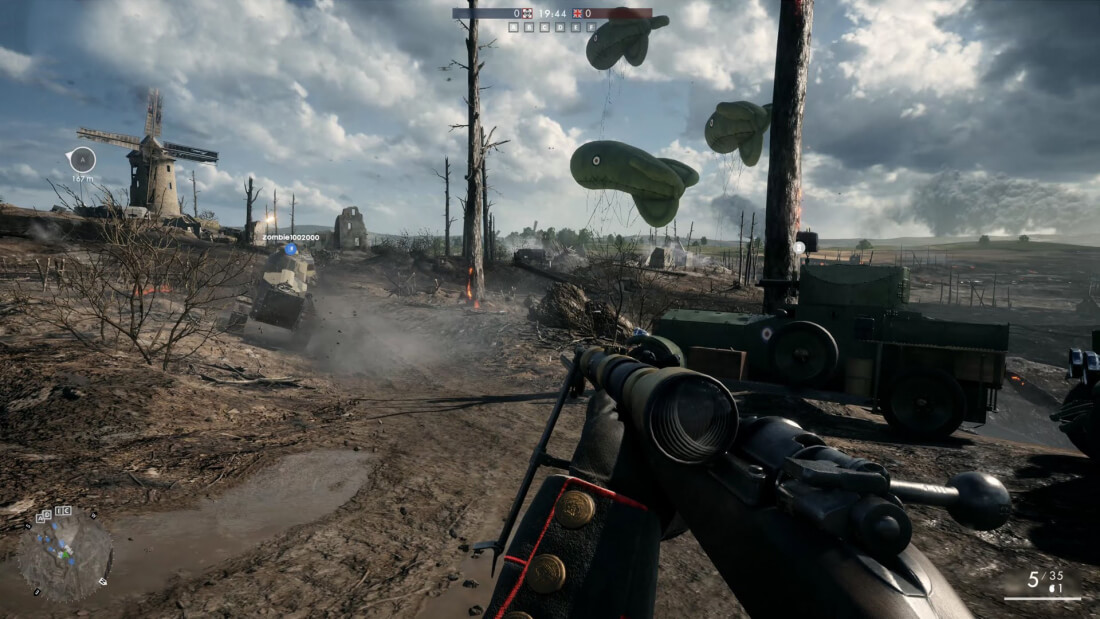 Battlefield 1 marks the fifteenth installment to EA's multiplayer military shooter franchise and the first one to be inspired by historic events surrounding World War I, opening the door to classic warfare we've yet to see such as trench clubs and a cavalry class.
Similar to previous entries in the series, Battlefield 1 has a fun but brief single-player campaign that serves more as a tutorial for the game's online multiplayer, which should be particularly polished this time around considering an multi-platform open beta was available for weeks ahead of release and drew over 13 million players.
The BF1 beta made a strong first impression with great graphics that weren't overly demanding. After testing 41 graphics cards and 20 processors in our Gears of War 4 benchmark feature, we wanted to do the same for Battlefield 1 and for the most part we succeeded.