What Went Wrong With Yahoo!?
Everything.
By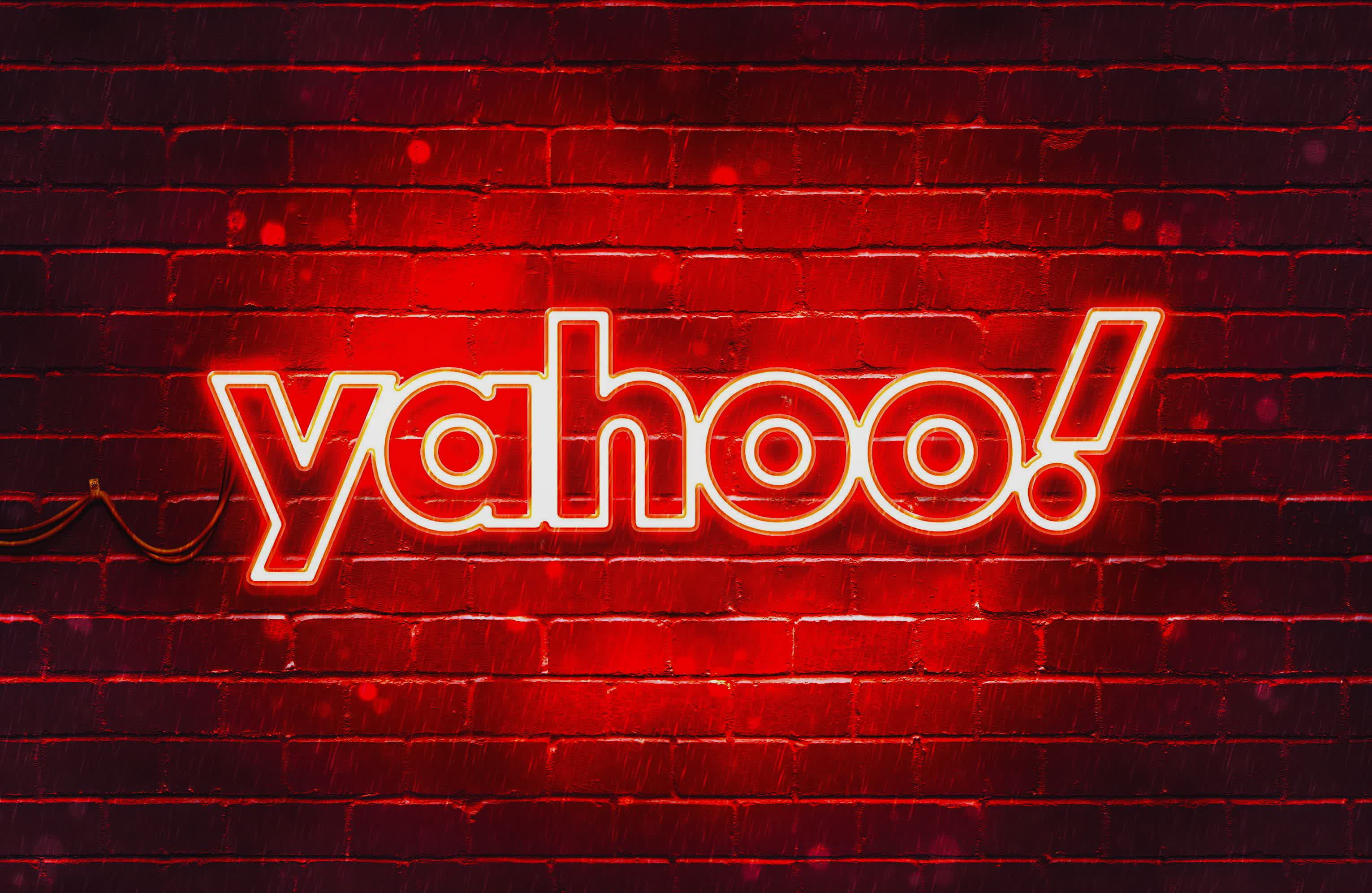 TechSpot is celebrating its 25th anniversary. TechSpot means tech analysis and advice
you can trust
.
When you buy through our links, we may earn a commission.
Learn more
.
At the turn of the millennium, Yahoo! was the most visited site on the web and was valued at $125 billion. It consisted of a search engine, an email service, a messaging app, and a web hosting service that was also the largest social network on the internet. In Web 1.0 terms, Yahoo! was like Google and Facebook combined. In 2017, Yahoo's services were sold to Verizon for less than $5 billion.
So what happened?
How could such a big company deteriorate like that? What could Yahoo!'s management have done to avoid such a fate? Could something similar happen to one of today's tech giants? To answer these questions, we'll need to go three decades back in time.
Google for $1M? No, Thanks.
In the early 1990s, it looked like every organization was launching a website just for the sake of it. With so many options, how could the average internet user, who paid for a dial-up connection on a per-minute basis, decide where to go?
Yahoo! founders Jerry Yang (left) and David Filo with Secretary of State Madeleine Albright.
In January 1994, David Filo and Jerry Yang introduced Jerry and David's Guide to the World Wide Web: a human-edited directory of sites. Two months later, this catchy name was shortened to Yahoo (the ! was added a year later). Once the site became popular, the company could start charging money from those who wanted to add their site to the directory.
The following year, the site added an internal search engine. In 1996, that engine was replaced with that of AltaVista, which was one of the first to use a web crawler to discover many more websites than the number considered to exist at the time.
At the same time, to maximize the time people spent on the site, Yahoo! tried to become a "web portal" with news stories, maps and a kids' section called Yahooligans! In 1997, the company acquired the popular RocketMail client, renaming it Yahoo! Mail, and added public chat rooms.
In 1998, Google's Larry Page and Sergey Brin offered to sell their PageRank system to Yahoo! for $1 million, but were turned down. At that point, the rejection actually made sense: a tool that adds and ranks sites automatically would go against Yahoo!'s financial strategy. Since AltaVista and others had rejected similar offers, Yahoo! also didn't feel compelled to buy Google just so its competitors wouldn't.
In early 1999, Yahoo! could use its overblown share price to make its two most expensive acquisitions. For $3.57 billion in stock, it bought GeoCities, a web hosting service that was the third-most popular site on the internet but still losing money.
In GeoCities, sites were organized into "neighborhoods" – the equivalent of Facebook groups. Within a site like Yahoo!, those neighborhoods could be utilized to display relevant news stories, for example. Instead, within two years the neighborhoods were gradually eliminated, turning GeoCities into a generic hosting service.
For $5.7 billion in stock, Yahoo! also purchased Broadcast.com: a popular but not profitable radio streaming service owned by Mark Cuban, that was trying to get into video streaming. Cuban quickly sold most of his stock and became a billionaire. The site was renamed Yahoo! Broadcast, and shut down by 2003 as the market for video streaming was still small. The acquisition, which was fittingly finalized on April 1, has been called one of the worst web-related purchases.
By the year 2000, Yahoo! likely started to realize the mistake in not buying Google, as it started using Google as its search engine provider for $7 million per year. The deal not only strengthened Google financially, but turned it into a household name. In 2001, Timothy Koogle left his job as Yahoo!'s CEO, and was replaced by Terry Semel.
Alibaba and the 40%
Before Yahoo!, Semel was known as the co-CEO of Warner Bros. and had no experience in tech companies, indicating that Yahoo! still saw itself as a content provider, or what's known today as a Web 1.0 company.
Shortly after his appointment, Semel met with Brin and Page and offered to buy Google, which had just become profitable thanks to auctioning search keywords to advertisers. They said they wanted $1 billion. The three met again, and Semel said he agreed to the price. Page and Brin changed their demand to $3 billion, which was too much for Yahoo! in the days after the dot-com bubble burst.
"Soon to be much bigger" indeed.
In 2002, to fight the monster it helped creating, Yahoo! bought Inktomi, which had provided Yahoo! search results between 1998 and 2000. The following year, Yahoo! purchased Overture Services, which was in a legal dispute with Google as it had apparently patented the keyword auctioning system Google was using (and making tons of money from).
In 2004, Google committed to issue 2.7 million shares to Yahoo!, with each reaching the $100 mark on the day Google went public. Yahoo! had all of the ingredients to fight Google, but combining them took Yahoo! several years, and Google became synonymous with search advertising.
Yahoo!'s reaction to Gmail, launched that same year, was faster: the company acquired Oddpost, which was the first to incorporate into a web client desktop app features such as a drag-and-drop interface and a right-click menu that's different from the browser's. The new features may have helped Yahoo! Mail retain its user base and remain the most popular email client for a few more years with about 250 million users.
In 2005, the buzz-phrase was "Web 2.0," with sites that make it easy for users to share different types of media. Yahoo! prepared for the new era in two ways: first, it purchased Flickr, the world's most popular image sharing site, for about $25 million. Yahoo! used its resources to let Flickr users upload more images of higher quality, and the site was growing exponentially.
The company also launched the Yahoo! 360 social network. When Facebook was only available for college students, 360 was the more mature alternative to MySpace, which could be seen as a spiritual successor to the original and social GeoCities.
Yahoo! 360 had interesting features such as different "groups" of friends for selective sharing, and "blasts," which were basically text-only versions of today's video stories. The service was held back by bugs that were never fixed, again calling into question the technical capability of Yahoo!'s manpower. Once Facebook became available for everyone, 360 started losing users, and it was shut down without ever leaving the open beta stage.
The company's most influential purchase in 2005 wasn't a product at all: Yahoo! invested $1 billion in then-private Chinese e-commerce group Alibaba for 40% of the company. Yahoo!'s confidence in Alibaba prevented a merger that could turn over the history of the internet a few years later.
In 2006, Yahoo! offered $1 billion for Facebook, but despite rumors of an unsuccessful negotiation, CEO Mark Zuckerberg wouldn't even consider the offer. A company that Yahoo! could have bought for a similar price was YouTube, but Google beat Yahoo! to it for $1.65 billion.
By 2007, Yahoo!'s most innovative service was arguably Yahoo! Messenger, which received a web version with an online conversation archive and peaked at 94 million users. That year, Semel left his position and was replaced by company co-founder Jerry Yang.
Yahoo! Over the Years
2001
2002
2006
2010
2014
2020
2023
An Offer You Shouldn't Refuse
In early 2008, Yahoo! announced plans to cut 1,000 jobs, or 7% of its workforce. Then, Microsoft offered to buy Yahoo! for $44.6 billion in cash and stock combined, or 62% more than Yahoo!'s market value. Investors were confident that the deal would materialize, as Yahoo!'s stock immediately rose to almost as much as Microsoft was willing to pay for it.
Conversely, the Microsoft stock dropped about 10% after the offer, which Yahoo! actually listed as a reason in the letter rejecting the bid, which Yahoo! said "substantially undervalues" the company. In response to the letter, Microsoft improved its offer to $47.5 billion, or $33 per Yahoo! share upon the original $31. Yahoo! demanded $37 per share, and Microsoft withdrew from negotiations.
Aided by the global recession, Yahoo! finished the year valued at less than $12 per share, and firing 1,500 more workers. Yang was replaced by Carol Bartz, who had served as the CEO of software company Autodesk for 14 years. The new CEO repaired Yahoo!'s relationship with Microsoft, singing a deal to use the new Bing search engine on Yahoo! in exchange for ad sales management.
Carol Bartz with Microsoft CEO Steve Ballmer.
The layoffs and CEO replacements may have been the reason that Yahoo! only launched iPhone apps for its most compelling services in 2009. The Flickr app was an insult, dropping some of the web version's best features and offering no real advantage over the Facebook app, which had existed for over a year. With phones becoming a dominant platform, Flickr usage stagnated.
The Yahoo! Messenger app was much better received, in part thanks to its competitors taking even longer to launch. Once again, technical issues hurt the popularity of a Yahoo! product, this time the SPIM (spam + instant messaging) that the popular app suffered from. Once WhatsApp became a messenger, Y!M fell out of favor.
Bartz was fired in late 2011 amid continued falling revenue. In early 2012, PayPal president Scott Thompson was hired as the new CEO, and announced a plan to reorganize the company, cutting 2,000 jobs, or 14% of the workers. Months after his appointment, it was discovered that he lied about having a degree in computer science. He left the company days later.
What the Past Should Have Been
Marissa Mayer.
Upon Thompson leaving, Yahoo! agreed to sell back half of its Alibaba stake for $800 million in stock and $6.3 billion in cash ($4.3 billion after tax). The new CEO, Marissa Mayer, chose to return $3 billion of the cash to shareholders. Mayer had never headed a company, but had filled various positions at Google since joining the startup in 1999.
One of the first things Yahoo! did in the Mayer era was launch a new Flickr app. It offered the best features of the Flickr website, and utilized the touchscreen controls for horizontal scrolling. Combined with a free 1TB storage plan in early 2013, Flickr usage peaked, but quickly hit a glass ceiling as the masses were already on Instagram.
Yahoo!'s desktop site was also redesigned in 2013, with a new color scheme and infinite scrolling for news. In July of that year, Yahoo!'s desktop sites had more visitors in the U.S. than Google's desktop sites for the first time in more than two years.
Mayer is remembered for missing Yahoo!'s final chance to become a market leader: 14 years after the Broadcast.com fiasco, Yahoo! chose not to buy Netflix for $4 billion, again ignoring the number of people around the world with devices capable of streaming high-quality video. Today, Netflix is worth about $170 billion.
Instead, Yahoo! spent $1.1 billion in cash on Tumblr, which was basically what GeoCities should have become a decade before: a social network with blog-like profile customization features. By 2016, Yahoo! wrote down more than $700 million of Tumblr's value as advertising goals weren't met.
Another controversy in the Mayer era was her HR management: first, she completely banned working from home. Then, apparently to disguise massive layoffs, she made managers rank their workers on a bell curve, making it possible to fire hundreds of workers based on no objective data regarding their performance.
Yahoo! headquarters in Sunnyvale, California.
In 2014, Yahoo! sold another portion of its Alibaba stake for $9.4 billion, or $6.3 billion after tax. At that point it started to become apparent that Yahoo!'s actual business was worth less than the taxes it would need to pay for selling that remaining Alibaba stake.
In 2016, Yahoo! fired 1,700 more workers, or 15% of its staff, and indicated it was looking for a buyer. Verizon agreed to buy the company's web business for $4.83 billion. Not long after, it was revealed that Yahoo! was victim to two of the largest data breaches in history in 2013 and 2014, affecting at least 1 billion user accounts.
The following year, Verizon agreed to buy Yahoo!'s web services for $4.48 billion and share the liabilities resulting from the breaches. Later, it was discovered that all 3 billion Yahoo! accounts created over the years had been affected by the data breach. Yahoo! Inc. changed its name to Altaba, and by 2019 sold its remaining stake in Alibaba, as well as Yahoo! Japan and Snap Inc.
This is the story of Yahoo!: a company that more often than not failed to see what the future was holding, hire the right employees and sign the right deals. The Yahoo! news website and Yahoo! Mail still exist, but the company that named them is gone.
A New Yahoo!?
In 2021, after selling off Flickr and Tumblr, Verizon sold 90% of the company made of Yahoo! and AOL, another fallen Web 1.0 giant, to equity firm Apollo Global Management, for about $5 billion. Apollo renamed the company Yahoo!
In recent years, Facebook owner Meta has been criticized for its failure to innovate. While being a much bigger company than Yahoo! ever was, and shifting from purchasing companies like WhatsApp, Oculus VR, and Instagram into internal development, some similarities to Yahoo! have begun to emerge.
Illustration by Bastian Riccardi
Meta has placed many of its bets on unproven concepts, famously with the virtual Metaverse but also in cryptocurrency with Libra/Diem. On the other hand, it tried to enter saturated markets with X (Twitter) competitor Threads, and previously with TikTok alternative Lasso. One can only guess whether the coming decade will make Meta the new Yahoo!
TechSpot's "What Ever Happened to..." Series
The story of software apps and companies that at one point hit mainstream and were widely used, but are now gone. We cover the most prominent areas of their history, innovations, successes and controversies.