If you remember, Falcon 9 crashed many times before successfully landing... and now landings are like clockwork.
This is a current radio control transmitter for aircraft and helicopters It has 12 channels with servo reversing, and both mixing and exponential control tweaking.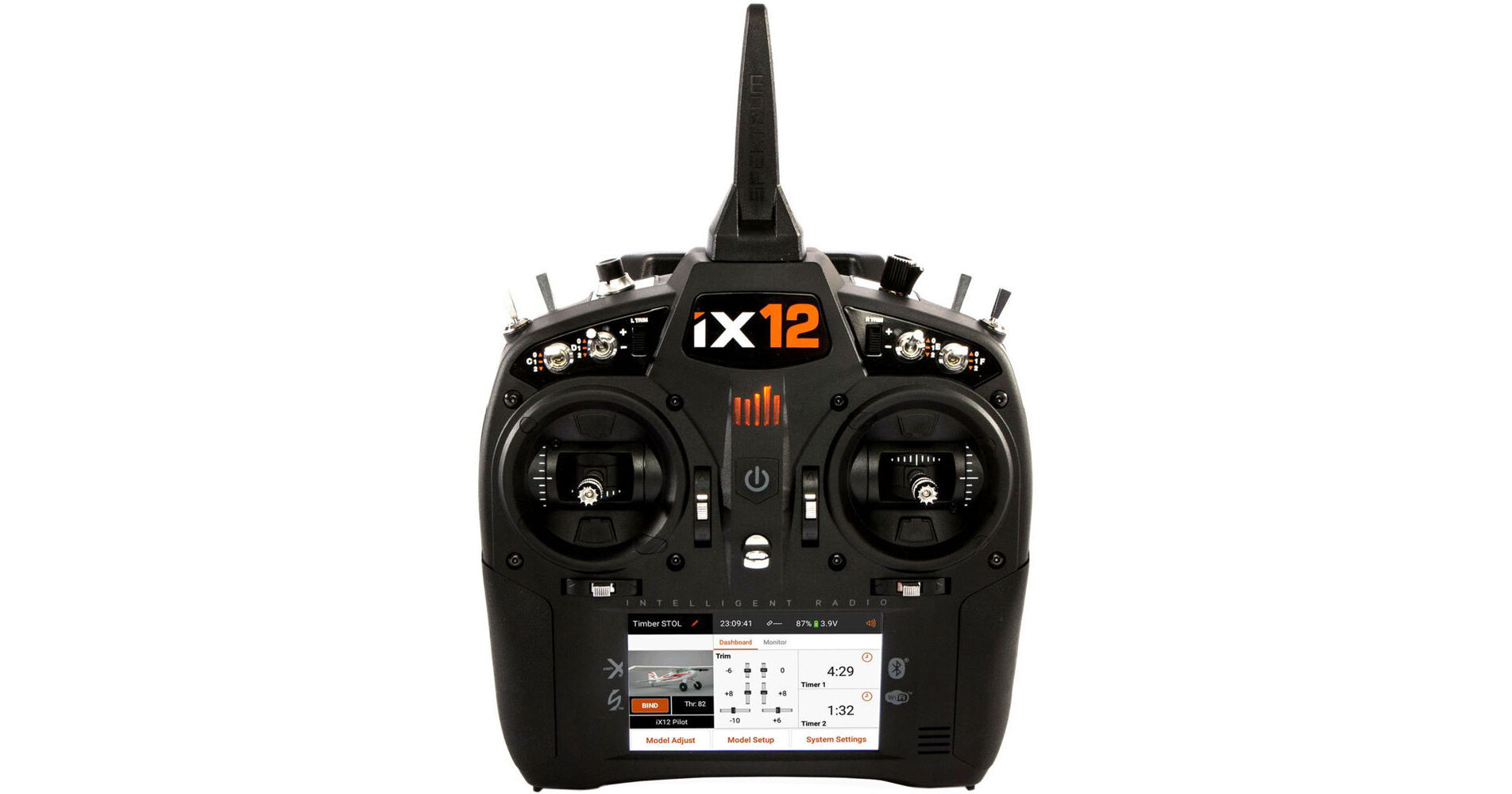 Buy Spektrum iX12 12-Channel Radio Controller/Transmitter featuring 12 Channels with DSM2/DSMX Modulation, 2.4 GHz Wireless Transmission, Built-In 4" Screen & Quad-Core CPU, Android Support & Google Play Access, 250-Model On-Board Memory, Wi-Fi & Bluetooth Connectivity, Micro-USB for FC...
www.bhphotovideo.com
When I was a boy, we used a device called an "escapement", that you powered with a rubber band. Control was accomplished by "blipping" the actual carrier wave of the transmitter on and off. One pulse for right rudder, two blips for left. Oh, and the transmitters utilized vacuum tubes to generate the signal.
Time marches on. You could more than likely, come close to controlling the booster recovery with the 12 channel rig, but stand zero chance of controlling it with the single channel rig. So, Musk's staff has managed to implement booster recovery with preexisting technology. What has he contributed, other than a load of hot air while garnering the accolades for himself?
As a matter of fact, space flight didn't start with the Falcon 9. Maybe it did for you, but I was watching the air force's "Vanguard" rockets, blow up on the launch pad, before you were born.
Last edited: