Posts: 9,139 +117
Staff member
In context: When OpenAI CEO Sam Altman has a project, people pay attention. His current mission is Worldcoin, a crypto network that uses an iris-scanning identification system to give people access to a free digital currency. It's already raised $100 million and could launch within the next few weeks.
Altman founded Worldcoin alongside Alex Blania in 2019. The Information writes that a $100 million token sale early last year valued the total supply of the company's tokens at $3 billion. But that was before crypto's nightmare in 2022 began, during which time FTX collapsed, and almost $1 trillion was wiped off the markets.
Crypto has rallied slightly this year – Bitcoin's near $30,000 current price is around double what it was at the start of 2023 – but the amount raised by Altman speaks volumes as to how much people respect the boss of the ChatGPT company.
"It's a bear market, a crypto winter. It's remarkable for a project in this space to get this amount of investment," said one of the Financial Times' sources.
According to the company, the Worldcoin system uses orbs packed with iris-scanning technology to establish an individual's identity. It then creates a digital World ID that can be used pseudonymously in a wide variety of everyday applications without revealing the person's identity. Once their identity has been established, users can receive free Worldcoin tokens.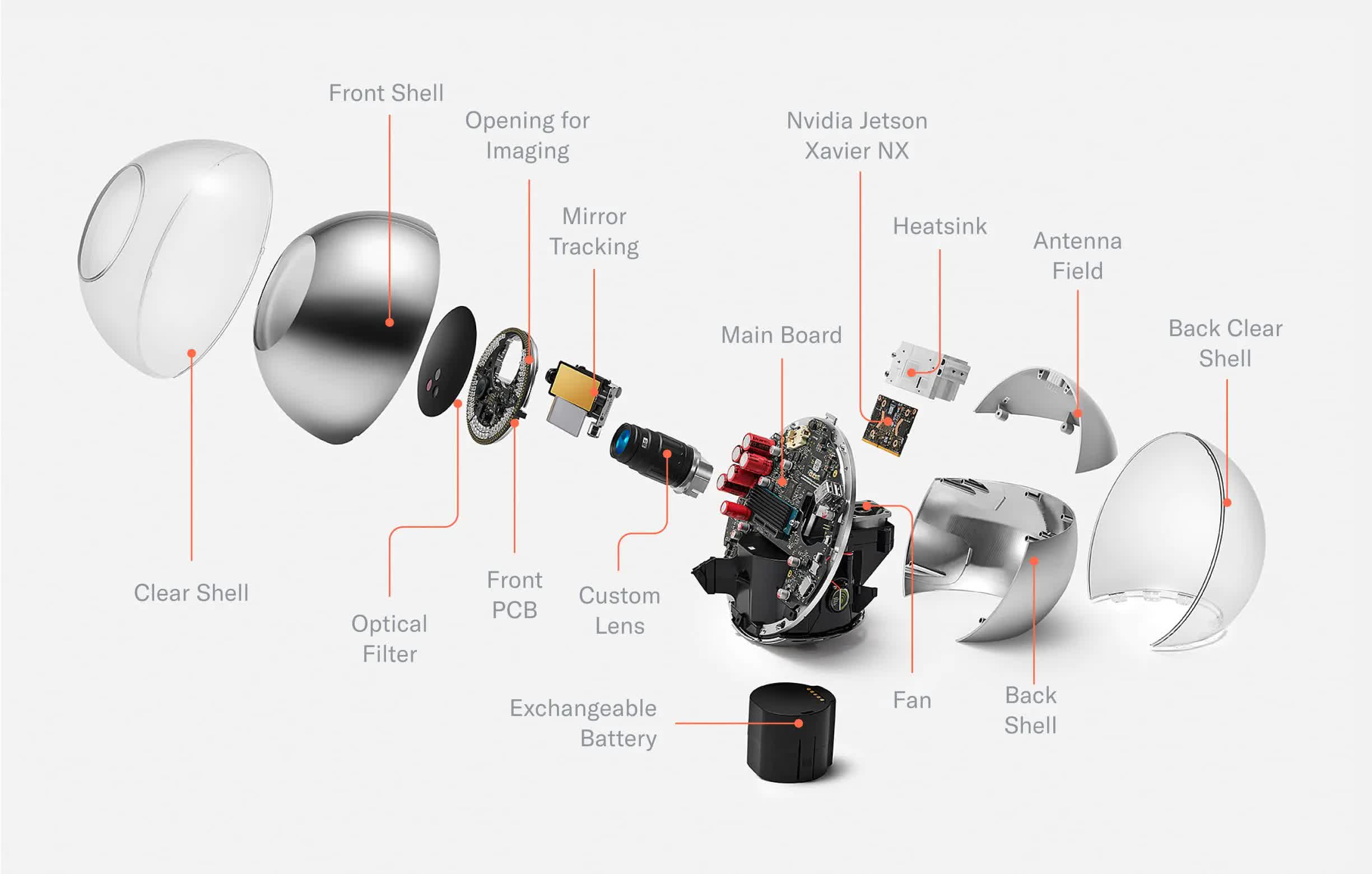 Worldcoin's biometric imaging device. Resemblance to the Palantír is coincidental
Not surprisingly, the use of iris-scanning tech is making some people nervous about potential privacy or health risks. Worldcoin says it will not store biometric data and the device will not hurt eyes. Almost 1.7 million people have now signed up to the service.
The unique nature of this cryptocurrency allows Worldcoin to distinguish between humans and bots, said company executives. They added that it could also provide a form of universal basic income that could offset the job losses caused by increased use of AI. An interesting view, given Altman's link to ChatGPT.
Generative AIs are already costing jobs in China, while Dropbox and IBM have pointed the finger at artificial intelligence for killing off certain positions. A study by bank Goldman Sachs earlier this year claimed that AI systems could replace a quarter of work tasks in the US and Europe, the equivalent of 300 million jobs.
Worldcoin plans to issue 10 billion tokens in total, with 80% going to users, 10% to the company's investors, and another 10% to a foundation for manufacturing the orbs and developing the network. Following the beta phase, Worldcoin is getting ready to roll out its blockchain protocol and start recording transactions within the next six weeks.
https://www.techspot.com/news/98687-open-ai-boss-sam-altman-iris-scanning-worldcoin.html