When booting up my computer, directly after auto-detecting SATA devices, my computer regularly gives me an error that alternately reads "Primary Hard Disk Failure, Press F1 to Resume..." or "Secondary Hard Disk Failure, Press F1 to Resume..." Sometimes the word "Slave" or "Master" are there after the words "Primary" or "Secondary" in there as well. While the content of the message varies, the result is usually the same: The startup process lags after auto-detecting the drives, then gives me this error.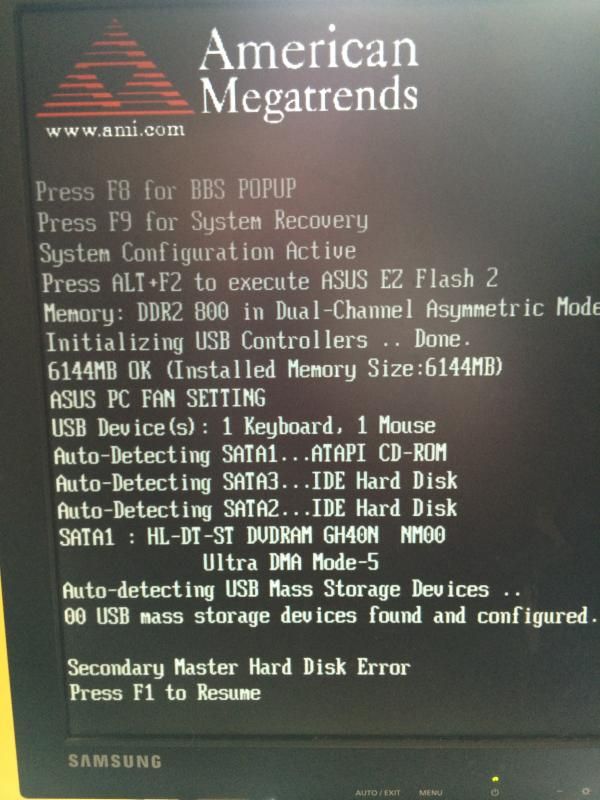 I have three SATA hard drives and a DVD drive plugged in to my mb via SATA. When no HDD are detached, but I have boot media in the DVD drive, the computer starts up quickly and normally, with no errors. When any or all of the HDDs are plugged in, I receive the above error. I borrowed a HDD from my roommate, plugged it in, attempted to boot up and still received the error. None of the HDD are bad, and it would be a pretty big coincidence for all four I've tested to fail at once.
What could the problem be?