Virtual CD
10.7.0.0
Put an end to the business of looking for and inserting your CDs/DVDs.
With Virtual CD you can create compressed 1:1 copies (virtual CDs/DVDs) to your hard drive. You can then store your originals safely in a cabinet. Your virtual CDs are then available with a simple click or even automatically with the autostart of the corresponding program.
No more drive noise, no more changing CDs, no more slow CD start-up.
With Virtual CD you receive up to virtual drives that behave just like the "real" physical CD/DVD drives * except that they are up to 200x faster! The only noise you hear is music or the applictions sounds, and all you need to do is play, work and enjoy.
Fast, convenient, effective.
Nobody needs to handle fragile CDs any more in order to run applications. Your children don't need to, nor do your colleagues or you yourself. Music, games, searching programs, grafic programs * all will be loaded faster and is immediately accessible. You can simultaneously use a number of different CD programs without needing to purchase a number of CDdrives * this pays off quickly.
Features:
Certified 64-bit driver
Virtual CD/DVD-burner
Virtual encrypted hard-drive
Expanded function access over the tray icon
Insertion of virtual CDs also in physical drives
Improved support of non-standard CD/DVD formats
Noise reducer for physical CD/DVD-drives
Enhanced toolbox
Improved API* and script functions
Flexible layout of the CD-management incl. layout browser
Requirements:
PC with MS Windows 98SE/ME / Windows 2000 with SP 4 / Windows XP with SP2 or higher
CD-ROM/DVD drive
DirectSound compatible sound card
Est. 50 MB HD space for the Virtual CD software installation plus enough space for the virtual CDs/DVDs
MS Internet Explorer v6(or higher)
What's New:
In addition to its numerous enhancements, the most striking feature of the latest Virtual CD release is the completely revised user interface. Operation of Virtual CD is easier and more intuitive than ever. For first-time users, the new interface offers simple and direct access to all essential functions. For more ambitious users or IT professionals, Virtual CD 10 includes an array of versatile tools for handling numerous media and users.
Certified for Windows 7, Windows Vista and Windows XP
Virtual CD is compatible with all current Windows operating systems and has the certification that attests to maximum stability and performance.
Support for HD media: Blu-ray (BD) and HD DVD
Virtual CD 10 goes beyond the classic CD and DVD formats and allows virtualization and virtual burning of Blu-ray and HD DVD media as well.
Optimized readout for better compatibility with special formats
Revised readout algorithms ensure fast and reliable image creation with targeted support for the unique properties of special formats.
Usability
Completely revised user interface
Clearer layout and more flexibility
Faster access to all functions (create, copy, burn, etc.)
"Look & feel" of MS Windows Vista/Office 2007
Extensive search and filter functions
Direct folder access with breadcrumb navigation controls
Extensive grouping and sorting functions
Customizable double-click
With Virtual CD 10, you can define which action is triggered by a double-click on an image, a drive or a desktop icon. You can even define different actions dependent on the program window in which the element is double-clicked (Windows Explorer or CD Control Center).
Direct drive access through desktop icons
Virtual CD displays the PC's drives as desktop icons, allowing fast access. You can define whether drives are shown only when they contain media or empty drives are displayed as well. This function can also be activated for physical drives, including hard disks and removable media (such as flash drives).
"Data safe" mode
With the new data safe mode, encrypted drives can be created automatically. This makes it easy to protect sensitive data from unauthorized access. Encrypted drives do not differ from ordinary drives in operation or handling.
Sound file mode
Virtual CD 10 enables fast conversion of any audio file type into the flexible and widely used MP3 and OGG Vorbis formats. The user can determine the desired quality for all formats.
Direct burning functions
The revised Editor in Version 10 has a media-burning function that lets you burn your choice of data directly onto a CD, DVD or Blu-ray Disc. Thus one slender burning program serves all your needs.
Expanded ISO support
Virtual CD 10 lets you store descriptions, comments and passwords with your ISO files. This means you have practically the same level of convenience with standardized ISO files that you have with genuine Virtual CD images.
Flexible allocation of images to drives
Starting now, images can also be "inserted" in any physical drive - for example, you can even use the drive letter of a hard drive
Integrating external programs
You can now integrate external programs in the Virtual CD interface, both in the Quick Launch menu and in CD Management. You can also pass arguments on the command line when a program is called, for easy automation of tasks.
Extended API
The Virtual CD API for professional and semi-professional use has once again been expanded and improved. Now it is even easier to use external programs to control and operate Virtual CD.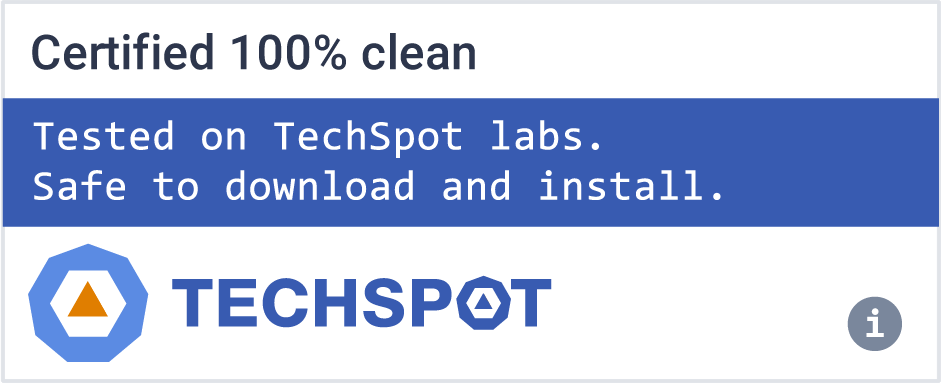 Software similar to Virtual CD
3
Ashampoo Burning Studio focuses on what you want: Burn discs quickly, easily, with maximum quality and minimum hassle.

Copy DVD movie to blank DVD disc or hard drive without any loss of quality.