EVGA Precision X
5.3.11
Introducing the next generation of GPU overclocking software: EVGA Precision X.
Designed from the ground up to support the latest GPU technologies, EVGA Precision X redefines what overclocking software should be. This program allows you to fine tune your EVGA graphics card, including GPU Clock speed, GPU Voltage, Memory Clock speed and Fan speed.
Want to watch what your graphics card is doing in your favorite game? Load up the integrated monitoring and see all your graphics card vitals from right inside your game.
Want to setup a custom Fan Curve? Hit the Fan Curve button and set up a custom Fan Slope. Compatible with nearly every EVGA graphics card.
The EVGA Precision X Android App connects to the host PC via Bluetooth.
Features:
GPU and Memory Frequency/Clock Offset
Power Target Control (GeForce GTX 680)
Frame Rate Target Control
GPU Voltage Adjustment
Fan Control/Fan Curve
Profiling system allowing up to 10 profiles with optional hotkey
Robust monitoring allowing ingame, system tray, and/or Logitech LCD monitoring
In game screenshot hotkey, supports BMP, PNG and JPG formats
Multi-language support: English, Dutch, French, Japanese, Korean, Polish, Russian
System Requirements:
Microsoft Windows 10 / 8.1 / 8 / 7 / Vista
GeForce 600, 500, 400 or 200 series graphics card
GeForce GTX TITAN, 900, 700, 600 series
What's New:
Android version updated to 1.3.0
Fixes crashing issue on some Windows 10 systems with OSD enabled.
Fixed bug with voltage tuner not saving voltage on reboot
RivaTuner Statistics Server distributive has been upgraded to version 5.2.0
New Default Skin, legacy skins are available from the Options > User Interface tab
Improved NVAPI access layer architecture with better extendibility
Improved hardware monitoring module architecture with better extendibility
Added temperature limit, power limit, voltage limit, maximum overvoltage limit and GPU utilization limit graphs to hardware monitoring module for release 320 and newer NVIDIA driver. The graphs help you to understand the reasons of realtime performance limitations (e.g. limiting performance due to reaching power target) on GPU Boost compatible graphics cards
Added framebuffer, video engine and bus controller usage graphs to hardware monitoring module
Added generic NVAPI videomemory usage monitoring for NVIDIA graphics cards unattached to Windows desktop (e.g. dedicated PhysX accelerators)
Updated power reporting for release 320 and newer NVIDIA drivers. Now EVGA Precision X reports normalized total power according to NVIDIA recommendations
Now RivaTuner Statistics Server installer is being started by EVGA Precision X installer to make installation process easier for beginners. The server distributive is being copied to .\Redist\RTSSSetup.exe during EVGA Precision X installation, so you may always install it later if necessary
Added workaround for missing tray icon when starting application while EXPLORER.EXE is not responding
Application tray icon is now being restored after restarting EXPLORER.EXE
Build number is now displayed in "i" window and in application tray icon tooltip
Localizable installer files for third party translators are now included in distributive in .\SDK\Localization\Installer folder
RivaTuner Statistics Server distributive has been upgraded to version 5.1.2:

Added update checking system
Added version checking system to installer. Now the installer is giving you a warning when you're trying to install older or reinstall currently installed version of the server
Added client notification system to installer. Now the installer is notifying client applications like EVGA Precision in the end of the server installation process to allow the clients to restart themselves
Added workaround for missing tray icon when starting application while EXPLORER.EXE is not responding
Application tray icon is now being restored after restarting EXPLORER.EXE
Fixed issue with newly added profiles not being automatically selected in the profiles list
Added keyboard navigation support for profiles list
Added On-Screen Display profile for Medal of Honor: Allied Assault
Improved reboot notifications for locked files installation/uninstallation
Now RivaTuner Statistics Server prevents attempts to start application without rebooting the system in case of using delayed locked files update scenario during installation
Added screen capture support for fullscreen Direct3D7 and DirectDraw applications (windowed mode is not supported). Please take a note that DirectDraw and Direct3D7 hooking is disabled by default in global profile, it is recommended to enable DirectDraw and Direct3D7 hooking at application profile level instead of enabling it globally
Build number is now displayed in application tray icon tooltip
Localizable installer files for third party translators are now included in distributive in .\SDK\Localization\Installer folder
Updated profiles list

Now RivaTuner Statistics Server version is displayed in "i" window
Now it is possible to override group names for values displayed in the On-Screen Display or in Logitech keyboard LCD display
"Show system time" option now longer depend on On-Screen Display header or any hardware monitoring item visibility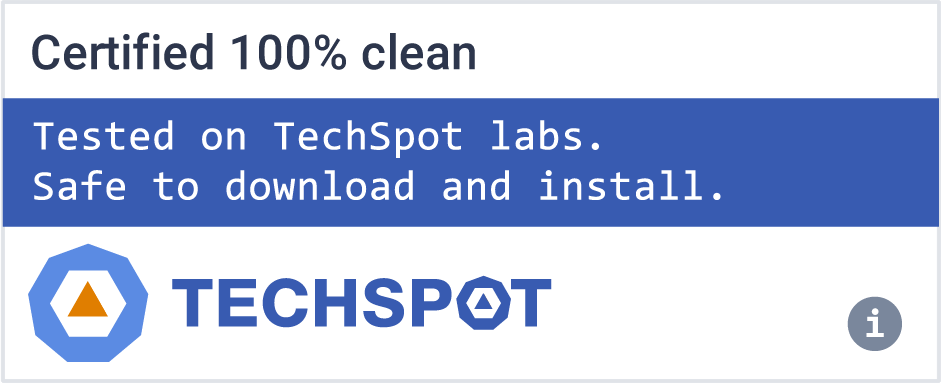 Software similar to EVGA Precision X
7