Audials Music
2024.0.111.0
Get the freedom to keep music and movies permanently, flexibly and according to your ideas, to share, to store cross-device, to use creatively.
Audials can scan and record music from Spotify, Soundcloud, Deezer, Amazon, Apple Music, Napster, video sharing websites and many other online sources. It does not matter whether you record form a web player or a PC software. Thanks to the fingerprint-based song recognition, Audials can save songs from almost any source as separate files.
If a streaming service is not preconfigured as a tile in the Music Streaming view, you will be able to record it by clicking the Other Source button.
Features
Record music streaming in individual music pieces
Record all major streaming services
Highly optimized for Spotify, Deezer, Napster, Tidal, YouTube, Dailymotion, Vimeo, Veoh, Soundcloud, and many others
Fingerprint-based song recognition allows recording of any source
Support for recording via sound card and downloading
Records locally installed software or web-player
Saves individual, labeled songs
Highest quality of all recordings and downloads
Recording: Exact clipping at start and end of song, no post-processing required
Recording: Support for optimal recording level, including level meter, dialog instructions, auto-detection and much more
Downloading: Automatic selection of the best audio track
Loss-free recording or direct download for optimum quality, depending on the source
Save music quickly
Downloading: Super fast, as only the audio track is loaded
Recording: Makes players such as Spotify playback twice at 5x the speed, thus reaching 10x the speed
Processing of any number of downloads in parallel
Instant display and availability of all finished recordings
Find and save all music
Searches all major music services
Monitors all > 100,000 radio stations in the world, finds all songs using clips
Structures and combines search results and shows this in the discography of the artist
Instantly save all songs
For music videos, optionally save the audio track or various video formats
Automatically determines the best version, offers alternate versions simply by clicking
Optimizes the music selection by song or music video
Optionally finds karaoke videos (without vocal track, but with lyrics shown)
Search sources can be expanded with community plug-ins
Music selection and discovery
Direct search for artists, songs, compilations, music genres, and radio stations with intelligent suggestions
Discography by albums or top hits for convenient access
All artists shown with photo
Supports compilations, samplers, and best-of albums (all songs are searched)
Display of best matching songs for artist, song, genre, or radio station
Filter by time span or popularity
Display of best matching artists for genre, artist example, song, radio station
Audials Charts - regularly provided, hand-picked best-of lists
Find matching compilations for genre, artist example or song example
More than 100 genres / musical styles, hundreds of top artists for each genre
"Music Zoom": Map calculated using artificial intelligence with over 300,000 artists, sorted by genre, similarity and popularity
Personalization and music tastes ("Styles")
Define several own music "Styles"
Narrow down by favoring example radio stations
Narrow down by favoring artists
Show radio station suggestions that match the style
Show music that matches the style (songs, artists, compilations)
Easy distinction with colors
Get music in the background: Music Wishes
Wishlist (consisting of songs, albums, artists) are automatically filled in the background (added to the music collection)
Simultaneously monitor tens of thousands of radio stations based on your preferred music and record the desired songs
Simultaneous web metasearch through all major portals such as YouTube, Soundcloud, and Spotify
Filter by audio file, music video, or karaoke
And: Identification of best studio version based on lexical analysis and comparison with discography database
And: Finely adjustable criteria in terms of which hits are preferably recorded automatically
Optionally record only radio stations that offer perfect cut quality (no post-processing required)
Optionally load multiple versions of a song, show only the best version (duplicate management, see the media library), subsequent swapping if necessary
Optional display and consideration of pre-existing versions of songs
Definition of strategy on how results from various sources (radio, music websites, etc.) are mixed
Any number of wishlists can be defined and fulfilled simultaneously
Access to Audials community wishlists
Precise job definition: Number of desired versions per song, artist, album, or overall, per data volume or time, number of simultaneous edits
Detailed display of progress and status of fulfilling requests for each song
Powerful filter prevents inadvertent recording
Get your music collection automatically (Music Bot)
Automatic creation of a music collection for individual music tastes
Definition of music taste through examples of artists and/or radio stations ("Styles")
Set the desired number of songs (e.g. 1000)
Set the structure of the music collection: Few artists with lots of songs, many artists with top hits, etc.
Set the content of the music collection: More like the examples, broader, etc.
Instant preview when settings are changed: What collection would result
Fully automatic creation in the background from all streaming services, websites, and radio stations
Detailed display of progress
Music finishing (Tags, Lyrics, Cutting)
Automatically sets ID3 tags and album covers for recorded tracks
Automatic Internet search for lyrics of recorded songs
Automatic classification of recordings by genre
Powerful in-place editor allows convenient adding of additional tags, also during recording
Normalization of all recordings for uniform volume
Optional adjustable fading (e.g. for cutting points of radio recordings)
Powerful audio editor allows retroactive fine tuning of radio recordings
Reads and import almost all Audio/Video files
Imports all major audio formats to convert (over 40 formats)
Also converts protected audio files by playing them and automatically re-recording them at high-speed
Converts protected audio books at high speed using the virtual audio CD driver
Optimized audio book mode with output as a single file or as individual files for each chapter
Imports all major video files to convert (over 45 formats)
Converts protected video files by playing them back and automatically re-recording them from the screen
Extracts audio track from the video as an audio file
Create audio and video files in all major formats
Export audio formats: MP3, WMA, WMA Pro, OGG, FLAC, WAV, M4A, AAC, AIFF, AU and CAF
Export video formats: WMV, MP4, MPEG4, AVI, 3GP, 3G2, FLV, MKV, MOV, H.264 and H.265
Pre-defined universal profiles for easy configuration
Over 100 optimized device profiles enable optimum video output for all major device classes
Pre-configured profiles for all current major smartphones and gadgets
Optimizes files for PC, Mac, Android smartphone & tablet, Apple iPhone™ & iPad™, Xbox™ & PlayStation™ game consoles and many others
Fine-tune with individual profiles
Format editor enables creation of individual converter profiles
Adjustable bitrate settings (same as original file, exact, maximum), VBR supported
Adjustable frame size (same as original file, halved, exact, maximum)
Adjustable frame rate
Separate settings for audio and video tracks in video files
High-performance converter
Optimized for maximum video quality
Precise adjustment of whether to favor output quality or smaller file size
Supports stereo and 5.1 audio
Convert as many files you like at the same time
Batch conversion with automatic shut-down option after task completion
Copy DVD - Copy protected and unprotected DVDs
Reads and converts unprotected DVDs directly
Simple, semi-automatic selection of feature film and language
Copies protected DVDs by playing them back and re-recording
Converts any DVD to the correct format for PCs, tablets and smartphones
Convenient management/music player
Convenient player with playlist management functions and display of song lyrics
Music Universe enables visual browsing (via artist photos) of similar artists in your own collection
Various displays available according to artist, genre, etc.
Configured information columns for beginners and experts in media collection view
Automatic reloading and display of artist photos
High-powered search of entire media collection
Playlists of similar artists and genres generated automatically
Supports links to online videos (e.g. from Vimeo) in playlists
Video and media management
Manage media other than music, including movies, series, video podcasts, radio show recordings, audio podcasts and many more
Choose between visual display (thumbnail) and column view which displays all file properties
Edit music and video files
Automatic online search for missing ID3 tags and album art
Automatic online search for song lyrics
High-performance tag editor, easy drag-and-drop tagging available
Audio editor enables post-editing of music files
Ringtone editor creates ringtones from songs
Integrated movie search engine searches the Internet for tags for movies and TV series
High-performance data management
High-performance management of duplicate files. Only the best version is displayed by default - alternate versions can be shown at any time
Clean-up mode: find all files with multiple versions - ideal for deleting duplicates
Work with as many music collections as you want
Dual music collection' display enables flexible transfer to and from a wide variety of file locations
Optional display of physical file structure for the media collection
Flexible rule-based fine-tuned control of file names/folders for all created files
Flexible rule-based re-sorting of file names/folders for individual files or the entire music collection
Perfect interaction with smartphones and tablets
Optimized for 'filling up' Android smartphones & tablets as well as Apple iPhone™ & iPad™
Dual-device display enables flexible transfer to and from a wide variety of devices and file locations
Copying in the background, status bar displayed for devices
Audials Anywhere enables remote access to PC music collection (with transfer function) from an Android smartphone
Powerful import and export functions
Pre-configured for all major cloud services. Upload, download, synchronize, use in playlists
Audials Anywhere enables remote access to the media collection of another PC or smartphone (i.e. use a PC as a private media cloud)
Import and export playlists in .pls and m3u format
Burn audio and mp3 CDs and DVDs
Conveniently create and wirelessly upload individual ringtones for cell phones and smartphones
Directly export to media player software (iTunes, Winamp, VLC, Windows Media Player)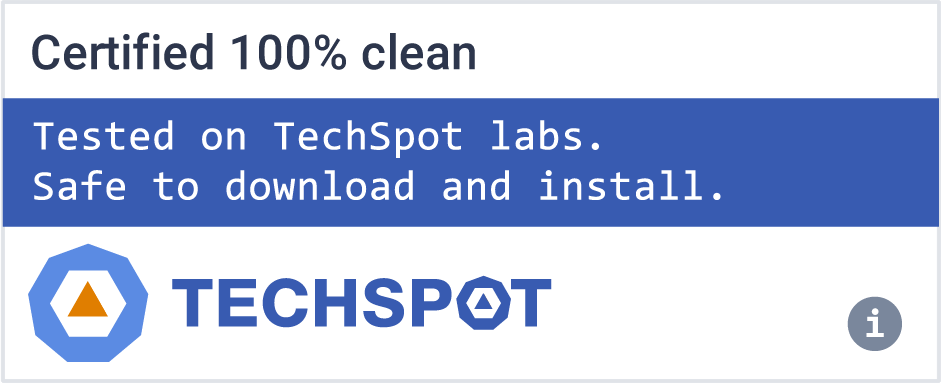 Software similar to Audials Music
3
Fully-featured professional audio and music editor for Windows, Mac and mobile.

Freeware
Windows, macOS, Android

Convert audio between MP3, WAV, WMA, M4A, FLAC, M4R, AIFF, M4B, OGG, AAC, AMR, etc. Apply effects, customize output parameters, use batch mode.