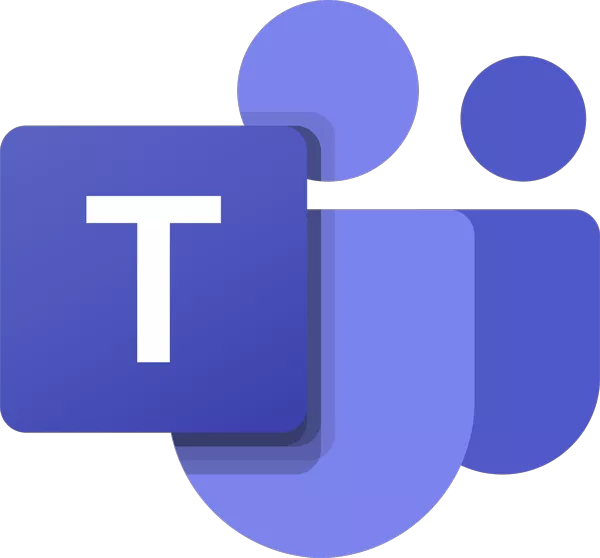 Microsoft Teams
1.6.00.24065
Teams brings together people, conversations and content, along with the tools that teams need to collaborate.
What is Microsoft Teams?
Microsoft Teams is a communications platform for workgroups that competes with the likes of Slack, Zoom, and Cisco Webex, however it offers much better integration with the Microsoft Office ecosystem. Teams lets you organize chats with teammates, participate in video conferences, and share files.
For a limited time:
Get Microsoft Office Professional 2021 for just $49 – includes all the essentials like Word and Excel, in addition to Outlook, Access, Publisher, and OneNote. That's over 85% off the regular price. Available for Windows and macOS.
Is Microsoft Teams free?
Microsoft Teams is free for personal use or for organizations up to 300 users. Some of the limitations on the free plan include video group meetings for up to 60 minutes, up to 100 participants per meeting and 5 GB of cloud storage per user.
Can I join a Microsoft Teams meeting without having an account?
Yes, you can join a Microsoft Teams meeting without an account from any device. The only requirement is that the meeting has to be open for guests.
Chat for today's teams
First and foremost, Microsoft Teams provides a modern conversation experience for today's teams. Microsoft Teams supports not only persistent but also threaded chats to keep everyone engaged. Team conversations are, by default, visible to the entire team, but there is of course the ability for private discussions. Skype is deeply integrated, so teams can participate in voice and video conferences. And everyone can add personality to their digital workspace with emojis, stickers, GIFs and custom memes to make it their own.
A hub for teamwork
Second, Microsoft Teams brings together the full breadth and depth of Office 365 to provide a true hub for teamwork. Word, Excel, PowerPoint, SharePoint, OneNote, Planner, Power BI and Delve are all built into Microsoft Teams so people have all the information and tools they need at their fingertips. Backed by the Microsoft Graph, intelligent services are surfaced throughout the workspace to help with information relevancy, discovery and sharing. Microsoft Teams is also built on Office 365 Groups---our cross-application membership service that makes it easy for people to move naturally from one collaboration tool to another, preserve their sense of context and share with others.
Customizable for each team
Third, since all teams are unique, we've invested deeply in ways for people to customize their workspace, with rich extensibility and open APIs available at general availability. For example, Tabs provides quick access to frequently used documents and cloud services. Microsoft Teams also shares the same Connector model as Exchange, providing notifications and updates from third-party services like Twitter or GitHub. Further, we are including full support for the Microsoft Bot Framework to bring intelligent first- and third-party services into your team environment.
Security teams trust
Finally, Microsoft Teams provides the advanced security and compliance capabilities that our Office 365 customers expect. Data is encrypted in transit and at rest. Like all our commercial services, we have a transparent operational model with no standing access to customer data. Microsoft Teams will support key compliance standards including EU Model Clauses, ISO 27001, SOC 2, HIPAA and more. And, as customers would expect, Microsoft Teams is served out of our hyper-scale global network of data centers, automatically provisioned within Office 365 and managed centrally, just as any other Office 365 service.
What's New
macOS version updated to 1.6.00.22155
Android version updated to 1.0.0.202315
Today we're announcing the most significant set of updates to the free version of Microsoft Teams since December 2022, which will begin rolling out to customers now.
You can now collaborate with communities in Teams on Windows 11 devices, in addition to iOS and Android. On Windows 11, community owners can create communities from scratch, share and invite members, create and host events, moderate content with critical trust and safety features, and get notified about all important activities. Support for communities in Teams on Windows 10 and macOS devices, as well as web, is also coming soon.
We're excited to announce support for Microsoft Designer (Preview) in Teams on Windows 11. Powered by generative AI technology, Designer allows you to craft unique and personalized designs effortlessly. By describing your idea's vision in words or utilizing an uploaded image, you can create captivating one-of-a-kind visuals. Simply create an announcement post in communities to design your own banner with Designer.
The latest update also brings a host of new camera functionality. Community members can now record videos from their mobile devices using Microsoft's new capture experience. This capability includes updated filters and markup tools. Also, beginning on iOS, community owners can scan and invite multiple emails or phone numbers from an online document, paper directory, or whatever list they have using the mobile camera.
Find communities to join and new features for community owners
You will be able to explore and join featured communities in Teams. Rolling out in the coming days, and beginning on Windows 11, iOS, and Android, you can join communities focused on topics like parenting, gaming, gardening, technology, remote work, and more. Community owners will be able to set their community to be visible, starting on iOS and Android, enabling it to be discovered on Teams.
Based on your feedback, we're also investing in enhancing other community owner controls as well. Owners can now approve or reject requests to join their community and assign owner controls to others in their community. We added an option to share posts as emails so owners can easily reach members even if they're not using Teams every day. Lastly, community owners can now easily gather consensus from community members with Polls, powered by MSForms.
Microsoft Teams calling in GroupMe
Lastly, we're announcing an update to GroupMe, a Microsoft service used by millions of people every day. GroupMe connects groups in your life, big and small, and is especially popular with student and university groups on college and university campuses. Over the past year, we've made major advancements to the app, with an all-new design, new Topic chats for large group conversations, and a vibrant group discovery ecosystem. Now, we're bringing even more value to the GroupMe community – today, you can create Microsoft Teams calls inside GroupMe. Simply start a group call from inside any of your group chats to join a video call powered by Microsoft Teams without leaving the GroupMe app.
Previous Release Notes:
New Teams
We have been listening to your feedback which has culminated in a reimagining of Teams from the ground up to provide a faster, simpler, and more flexible experience. New Teams is built on a foundation of speed, performance, and flexibility, to help you save time, and work together more efficiently.
With the new Teams app that launches up to 2X faster and enables you to join meetings up to 2X faster, you can focus on what matters most to you. The new Teams has been optimized for more efficient use of system resources, using up to 50% less memory. It adds support for users that collaborate across organizations and manage multiple work or school accounts. You can be signed into multiple organizations and accounts simultaneously and receive notifications for all your accounts, no matter which one is currently in use. The new Teams also ensures simplified IT management and enhanced data security.
Faster and more resource efficient
We made a significant investment to overhaul the Teams platform to meet our goal for new Teams to be twice as fast while using half the system resources.
To optimize navigation, we prioritized the user interactions that occur most frequently, including switching between different chats, channels, and activities. On average, a typical user switches ten thousand times per month, emphasizing the importance of a faster and more responsive experience. With new Teams, switching between chats, channels, and activities will be instant, without having to wait for content to load. A fast-scrolling experience is crucial for you to access relevant information quickly and efficiently. With the new Teams, we have lowered shimmering and reduced wait times. The change enables faster app responses to your actions. The new Teams app has been optimized for resource utilization to free up memory and disk space for other applications and provide compatibility with a broader range of computers.
We partnered with an independent benchmarking firm, GigaOm, that tested the performance of new and classic Teams across three different laptops (low-end, general purpose, and high-performance). GigaOm conducted tests comparing new Teams to classic Teams on areas such as installation behavior, application responsiveness, and impact on system resources such as memory and disk space.
These are some of their findings on new Teams' speed and performance improvements.
Install app up to 3X faster
Launch app up to 2X faster
Join meetings up to 2X faster
Switch chats/channels up to 1.7X faster
Consume up to 50% less memory
Consume up to 70% less disk space
Collaborate more effectively across organizational boundaries
We understand how challenging it is for you to collaborate across organizations and manage multiple work or school accounts. You cannot receive real-time notifications during calls or meetings across organizations or accounts. Switching from one organization to another or from one account to another interrupts your workflow since it requires you to log in and out constantly.
New Teams will enable you to collaborate more effectively across organizational boundaries by being actively signed into multiple accounts at the same time and receiving real-time notifications no matter which one is currently in use. You can seamlessly engage with users across multiple accounts and organizations without having to drop out of a call or meeting, ensuring no disruption to your workflow.
Getting started with the new Teams
If you are in the public preview program, you will have immediate access to the Try the new Teams toggle. If you are in the Targeted Release program, you will have access to the preview of new Teams starting mid-April 2023. If you're in production, your admins will have the option to opt-in by using the Teams update management policy to select which users in your organization can see the toggle and get access to new Teams.
Here is how you can preview the new Teams experience today:
1. Open the Teams desktop app on your Windows machine.
2. Turn on the Try the new Teams toggle at the top left corner of the Teams app.
3. Select Get it now from the pop-out dialogue. The new Teams will start installing.
4. Your Teams app will reboot to open the new Teams experience. Any subsequent actions you take will happen in the new Teams by default, like joining a Teams meeting from Outlook.
Previous release notes
Today, we are excited to announce the preview of more new personal features in Teams that will make it even easier to manage and plan your days. To begin with, you can now add your personal account in the Teams desktop or web app to chat with or call friends and family. With group chat and video calling now available on both desktop and mobile, connecting and organizing with loved ones will be easier than ever before, especially with holidays around the corner. We are also adding new features in preview in the Teams mobile app, such as the ability to chat with friends or family who don't have Teams on their phones, location alerts that let you know when someone leaves or arrives at designated locations, and more.
Chat and call friends and family - right from your desktop

Start a personal chat or create a group chat with up to 250 people.
Seamlessly sync your existing chats from your phone to your computer and carry-on conversations on the device of your choice.
Talk all day for free with friends and family via video or audio calls.
Share video meeting invites with anyone, even if they don't have Teams, and see up to 49 of your friends and loved ones in one frame in Gallery view or Together mode.
Upload and share photos and videos from your computer in any personal or group chat.
To start using personal features in Teams on your computer, follow these steps:

If you are new to Teams, download the Teams desktop app and sign in with a personal Microsoft account or create a new one to get started.
If you currently use the Teams desktop app at work, click on your profile picture on the top-right corner and select 'Add personal account'. Upon successful login, Teams will launch a new window containing your personal chats and groups so it's easy to switch between your work and personal accounts.

Note: We are slowly rolling out the option to add a personal account to existing commercial users. So, if you don't see this option to add your personal account, you may have to wait until your app is updated or for your IT admin to enable it within your organization.

If you want to use the personal features in Teams in your web browser, go to this link and sign in or create a new personal Microsoft account to get started.
While you can use the Teams desktop and web apps to chat with or call friends and family, we are working on bringing all the other personal features available in the Teams mobile app to desktop and web soon.
Chat with people in Teams, even if they are not using the app

When starting a group chat with your friends or family, you shouldn't have to worry about whether they will miss your chats if they don't have Teams. This is why we are previewing a new feature on our Teams iOS and Android apps that allows you to chat with contacts who don't have Teams installed on their phones. Simply type a contact's name or phone number to add them to a group chat and, if they are not on Teams, they can receive and send replies to the group via SMS, keeping the conversation flowing1. SMS participants will also get a link to download the Teams app on their phone making it easy to get started on Teams and take full advantage of rich media messaging and chat via GIFs, images, or videos.
Get notified when loved ones leave or arrive at a location

As we all begin to responsibly step out of our homes, we are releasing new location features in preview that will make it easier for your loved ones to receive updates about your physical whereabouts. Starting today, you can allow your loved ones to receive automatic alerts whenever you leave or arrive at a designated location2. So, if you are stepping out of your home on a daily basis, you can choose to let your family get automatic departure or arrival alerts so that they know when you will be back home.
In addition to these, we are also introducing the following new mobile features:

Add group events from your chats to your device's calendar.
Get task and location updates in your activity feed.
Add a photo to your personal Safe.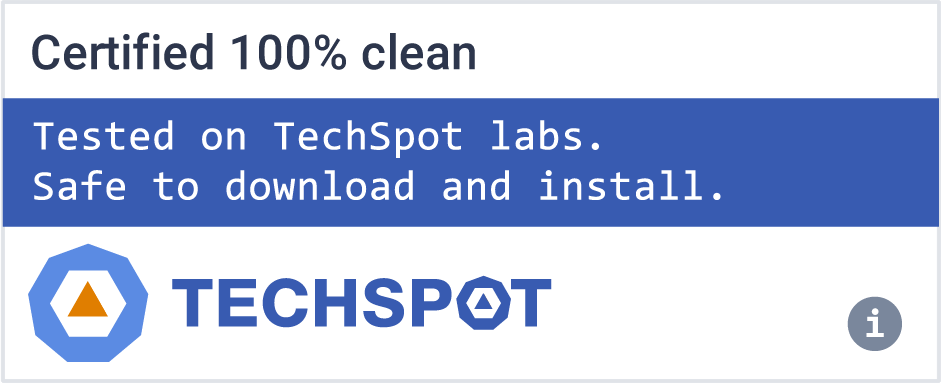 Windows/macOS/Android/iOS
Recent Microsoft Teams news
Software similar to Microsoft Teams
18