DuckDuckGo Browser
5.173.1
DuckDuckGo Browser has the speed you need, the browsing features you expect, and comes packed with best-in-class privacy essentials.
Seamlessly take control of your personal information, no matter where the Internet takes you. DuckDuckGo for Windows comes with these best-in-class privacy protections switched on by default, leading to a better everyday user experience.
By blocking trackers before they load, for example, our desktop browsers use about 60% less data than Chrome. Switching is easy, too; you can import passwords and bookmarks from another browser or password manager in just a few clicks. ‌‌ ‌‌
Features
Enjoy a better browsing experience on Windows thanks to the DuckDuckGo browser's unique built-in privacy protections:
Duck Player, a YouTube player that lets you watch YouTube videos without privacy-invading ads and keeps video views from impacting your recommendations.‌‌
Tracker blocking that goes above and beyond what's available from Chrome and other browsers. Our 3rd-party Tracker Loading Protection, for example, blocks the hidden trackers from companies like Google and Facebook lurking on other websites before they get a chance to load. ‌‌‌‌
Smarter Encryption to ensure that more of the websites you visit and the links you click are encrypted, relative to other browsers.
Cookie Pop-up Management, a tool that automatically selects the most private options available and hides cookie consent pop-ups. ‌‌‌‌
The Fire Button, which burns recent browsing data in one click. (There's also a handy "Fireproof" option for any sites you want to stay logged into.) ‌‌‌‌
Email Protection, which can hide your email address with unique @duck.com addresses when signing up for things online.
Making the switch is easy; new users can import bookmarks and passwords from other browsers and password managers.
DuckDuckGo Browser for Android
Tap Fire Button, Burn Data - clear all your tabs and browsing data with one tap.
Escape Online Tracking - automatically block hidden third-party trackers we can find lurking on websites you visit, which stops the companies behind those trackers from collecting and selling your data.
Search Privately - our private search engine comes built-in so you can search the Internet without being tracked.
Enforce Encryption - force sites to use an encrypted (HTTPS) connection where available, protecting your data from prying eyes, like from unwanted snoopers and Internet service providers.
Decode Privacy - each site you visit gets a Privacy Grade (A-F) so you can see how protected you are at a glance, and you can even dig into the details to see who we caught trying to track you.
Signal Your Privacy Preference with GPC - built into the browser, Global Privacy Control (GPC) intends to help you express your legal opt-out rights automatically. This will tell websites not to sell or share your personal information under future legal frameworks (e.g., CCPA, GDPR) in various states or countries.
What's New
Windows updated to 5.172.1
Android version updated to 5.173.1
DuckDuckGo Browser – now available for Windows
Windows users, this one's for you! Starting today, our desktop browser for Windows is officially in public beta – no invite codes, no waiting list, just a fast, lightweight browser that makes the Internet less creepy and less cluttered. DuckDuckGo for Windows is already equipped with nearly all the privacy protections and everyday features that users know and trust from our iOS, Mac, and Android browsers – and it's getting closer to parity with those browsers every day.
Relative to Mac users, Windows users work across a wider variety of hardware and software configurations. During our brief closed beta period, we've been gathering testers' feedback and making improvements to meet as many of those needs as possible, but we haven't tested every configuration yet, so if you do see any issues, please send feedback!
Extensions and the Windows browser
The browser doesn't have extension support yet, but we plan to add it in the future. In the meantime, we've built the browser to include features that meet the same needs as the most popular extensions: ad-blocking and secure password management.
Secure password management: Our browser includes our own secure and easy-to-use password manager that can automatically remember and fill in login credentials. DuckDuckGo for Windows can now also suggest secure passwords for new logins. This will get even more convenient soon when we roll out private syncing across devices, so you'll be able to sync your bookmarks and saved passwords between different devices, whether you're using a DuckDuckGo browser on Windows, iOS, Android, or Mac. ‌‌‌‌
Ad blocking: DuckDuckGo for Windows is equipped with our privacy-protecting alternative to ad blockers: the browser blocks invasive trackers before they load, effectively eliminating ads that rely on that creepy tracking. (Because so many ads work that way, you'll see way fewer ads – if any at all.) We also remove the whitespace left behind by those ads for a clean, distraction-free look without the need for an outside ad blocker.‌‌‌‌ ‌‌‌‌
Duck Player, our browser's more-private way to watch YouTube: This built-in video player protects you from tracking cookies and personalized ads with a distraction-free interface that incorporates YouTube's strictest privacy settings for embedded video. (In our testing, by blocking the trackers behind personalized ads, Duck Player prevented ads from loading on most videos altogether.) YouTube still logs video views, so it's not completely anonymous, but none of the videos you watch in Duck Player contribute to your personalized recommendations or your YouTube advertising profile. You can leave the feature always-on, or opt in on individual videos.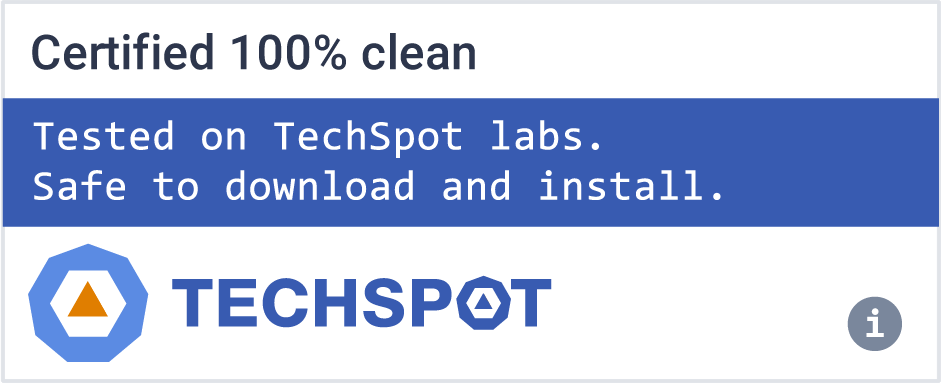 DuckDuckGo Browser is featured in...
Software similar to DuckDuckGo Browser
7