Two Teslas burst into flames in Florida after being flooded during Hurricane Idalia
Saltwater and lithium-ion batteries are a bad combination
By Kishalaya Kundu 18 comments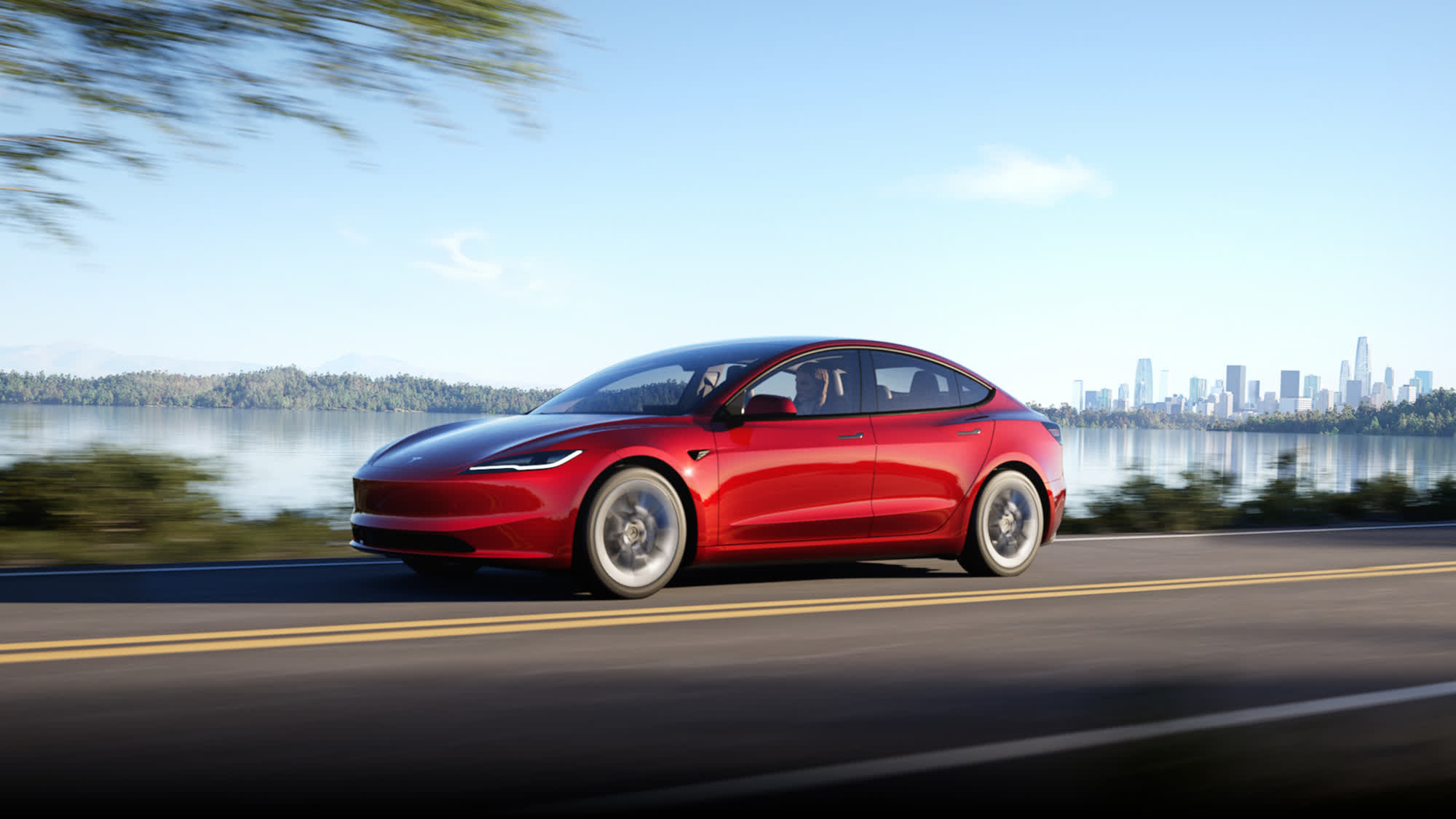 TechSpot is celebrating its 25th anniversary. TechSpot means tech analysis and advice
you can trust
.
In context: Hurricane Idalia tore through Florida last week, leaving a trail of destruction that included destroyed homes, uprooted trees, and flooded neighborhoods. While most of the damage has already been widely reported, a peculiar new consequence of the hurricane is only now emerging. According to reports, the flooding has not only damaged many cars but is also causing some of them to catch fire spontaneously.
As reported by CBS News, at least two Teslas caught fire in Florida after being submerged in saltwater during the flooding that accompanied Hurricane Idalia. One of the two cars caught fire while it was being towed by fire crews after being flooded in Pinellas County. These incidents prompted the Palm Harbor Fire Department to issue an advisory to all EV owners, requesting that they remove their electric vehicles (EVs) from their garages if they came into contact with saltwater.
According to the department, lithium-ion batteries in EVs could ignite if they have been exposed to saltwater. Therefore, individuals with water-damaged electric vehicles should relocate them to higher ground for their own safety. This warning applies not only to electric sedans, trucks, and SUVs but also to smaller and lighter electric vehicles like golf carts, scooters, and bicycles that also have rechargeable lithium-ion batteries.
The department also advised people not to drive EVs through saltwater because salt residues in batteries could act as a conductor between the battery's cells, potentially igniting a fire. While salt increases the fire risk for all types of EVs, larger vehicles are more susceptible than e-bikes because they have many more cells in their batteries. Plug-in hybrids (PHEVs) are also at risk as they also contain lithium-ion batteries.
It's worth noting that Tesla also warns users not to drive EVs that have been submerged in water. Instead, the company recommends towing or moving such vehicles to a location "at least 50 ft (15 m) from structures or other combustible materials, such as other cars and personal property," and advises owners to contact their insurance provider. However, the advisory doesn't provide specific information about the additional risk posed by saltwater.
Even without the added risk of saltwater, electric vehicles (EVs) have frequently made headlines for catching fire, with several such incidents being reported across the country in recent years. In June, four people were killed in New York after an e-bike repair store went up in flames due to a malfunctioning lithium-ion battery. Over the past couple of years, more than 200 fires related to lithium-ion batteries have been reported in New York alone, resulting in at least 19 deaths.
Image credit: Palm Harbor Fire Rescue