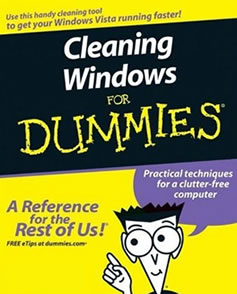 TechSpot is celebrating its 25th anniversary. TechSpot means tech analysis and advice
you can trust
.
[Weekend Open Forum] With the latest versions of Windows and OS X available for about a year, the OS debate may be tired by now. However as we look forward into the next iterations of these operating systems and the hints they will want to take from their more limiting but widely acclaimed mobile counterparts, I invite you to complain about your current OS in this edition of the Weekend Open Forum.
Recently I took a break from Windows when working on my laptop using OS X instead. Then when I returned to a clean install of W7 I realized how disturbing certain things still are about the whole experience until you get to tweak and configure Windows to your liking (letting the OS work seamlessly in the background).
So here's my shortlist of annoyances, feel free to voice off and share your own in the comments...
Start-up but most importantly wake from standby takes ages.
Windows will insist and keep bugging you until you install the latest available updates. These are frequent and most of the time require a restart.
Every third party program believes it's entitled to place their own bloated service/utility/updater when Windows starts. Worst of all, many of these so-called utilities try to bug you with splash screens and prompts when you start your PC.
Security is no longer as big of an issue, but even the milder version of UAC on Windows 7 is somewhat annoying (to be fair, it's about the same in other operating systems).
Windows can be a resource hog and thus a battery drain on its own. Despite the improvements seen on W7, it could do better.
(Bonus) A majority of the time OEM Windows PCs come bloated with trial software, crippling the user experience.
To be fair, some good stuff:
In my opinion Windows is far superior than OS X for multitasking.
The best driver support you can get by far on any OS.
Apple users may rejoice about the sheer amount of apps available for the iPhone, but Windows users have been used to the same kind of treatment for over a decade, and I'm talking about freeware software and not necessarily commercial.
Windows 7 jump lists are a real godsend when properly used.
So how about your biggest complaints? Where do you want to see improvements? I'll make sure someone from Microsoft's Windows team checks out this thread later on. Discuss.