Samsung adds USB 3.0, 7200RPM rotation to S2 portable HDD
By Matthew DeCarlo
Samsung has updated its S2 portable hard drive line, adding a quicker interface and spindle speed. The series was bumped to 640GB last year, and this refresh doesn't seem to change anything capacity-wise. However, the company has dropped USB 2.0 in favor of USB 3.0 connectivity.
That probably won't affect real world transfer rates much (if at all), but Samsung says "the on-board USB technology reduces the size of the hard disk casing and delivers reduced power consumption." What will boost performance is the drive's quicker 7200RPM rotation (up from 5400RPM).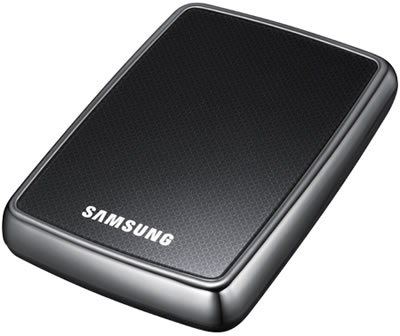 The 2.5-inch S2 Portable 3.0 drives come preloaded with software utilities including Samsung Auto Backup, as well as SecretZone and SafetyKey for data encryption and password protection. Both 320GB and 640GB units will begin shipping this month in Europe. Word is mum on pricing and US availability.