TechSpot is celebrating its 25th anniversary. TechSpot means tech analysis and advice
you can trust
.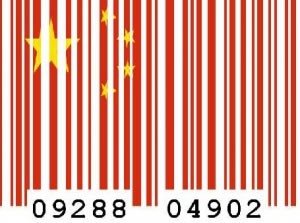 Google revealed Wednesday that hackers compromised hundreds of Gmail accounts, including those of government officials in the US and several Asian countries, military personnel, journalists and Chinese political activists. Before you panic, the search giant stressed that its internal systems haven't been breached. Instead, the hackers used phishing tactics to coax account credentials out of the victims, so unless you were targeted (and took the bait), your account is perfectly safe.
Once the intruder(s) gained access, they used Gmail's forwarding feature to monitor messages, though it's unclear what, if any specific contents they were looking for. No person or group has claimed responsibility for the attack, but Google claims the phishing campaign originated from Jinan, the capital of China's Shandong province – the same region linked to the December 2009 attack on Google's network. That incident caused Google to move its Chinese site to Hong Kong.
China has refuted the claims, calling them unfounded and even underhanded. "The so-called allegations that the Chinese government supports hacking is completely fabricated with ulterior motives," said Hong Lei, a spokesman for the Ministry of Foreign Affairs. Meanwhile, an article published today by Xinhua, China's official press agency, has slammed Google for its accusations, saying "the world's largest Internet search engine provided no solid proof to support its statement."
The report also accused Google of unsavory practices. "Google has not always followed business ethics as it says. The American media reported in mid-May that Google had not been vigilant about policing online pharmaceutical advertisements because they are so lucrative. As a result, the Internet search leader distributed online advertisements from illegal pharmacies." We're not sure what relevance that bears, besides portraying Google in a negative light.